After years of neglect, India's plans for fully utilising its island territories both on its east and west coast now look ready to be rolled out for strategic purposes, trade and tourism
India is set to open direct trade facilities between Andaman and Nicobar Islands and south-east Asia following a decision at the highest level. Details of rolling out facilities like dedicated passport control counters, customs posts, trade facilitation centres, banking and other commercial facilities are being worked out by the Home, Commerce and the finance ministry in conjunction with the Andaman and Nicobar administration. This long overdue decision is seen as a first step towards using the group of islands as a springboard for boosting India's Act East policy and allow quicker access to markets in south-east Asia. Conversely, many of the daily needs of the islands can be met by importing essential goods from countries like Indonesia and Thailand. Simultaneously, several new areas are being opened for tourism on the chain of island seen, for a long time, as an Indian outpost, located as they are about 1200km from the mainland.
Last Sunday, Prime Minister Narendra Modi and Home Minister Rajnath Singh were briefed by the NITI Aayog CEO Amitabh Kant and the vice chairman of the Island Development Agency retired Admiral DK Joshi on the plans for holistic development of several islands both in Andaman-Nicobar and Lakshadweep.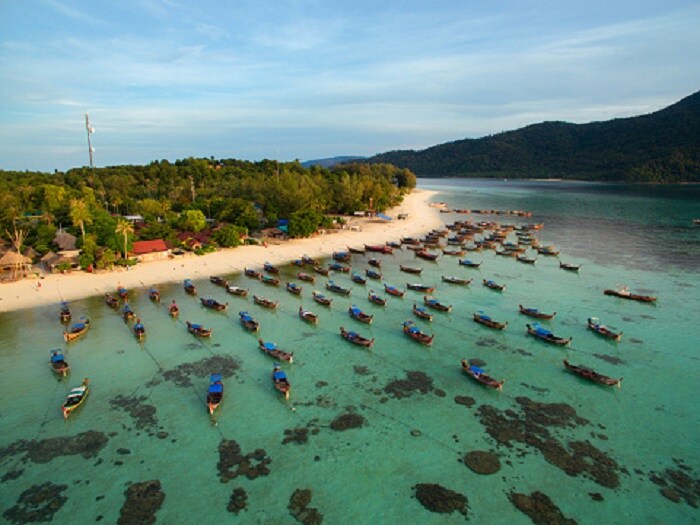 In support of the new plan, several existing airstrips and airfields from Diglipur and Shibpur in North Andaman and Car-Nicobar and Campbell Bay in the Nicobar group of islands, are being upgraded or are being built from scratch. The airports are planned for both military and civil use in coming years as India prepares to boost infrastructure in the long neglected chain of islands. Boosting tourism is the main purpose because the islands have some of the most pristine and scenic spots. The MHA, after the meeting last week has already thrown open the hitherto restricted-for-foreigners areas open through a notification. Foreigners will no longer require to obtain the Restricted Area Permits (RAPs) that they needed earlier. This should boost tourism substantially.
However the upgraded airfields in the Nicobar Islands will be crucial solely from the military point of view as the Port Blair-Headquartered tri-services Andaman Nicobar Command (ANC) prepares to enhance its capability to support India's quest for power projection in South-east Asia and crucially to keep a close watch of the Malacca Straits. Once the upgraded airfields are ready, the Indian Air Force (IAF) is likely to station a posse of potent Sukhoi-30 aircraft permanently under the ANC.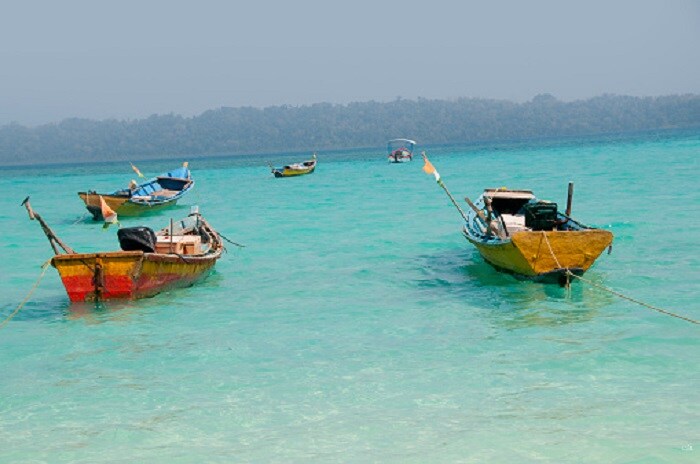 The strategic location of Andaman and Nicobar—the southernmost tip is just 80 nautical miles from Banda Aceh, Indonesia's western province—and about 250 nautical miles from the western edge of the heavily-scrutinised Malacca Straits, has so far not been fully exploited by India. Recent decisions are however aimed at correcting that anomaly. The ANC's Commander-in-Chief has been given more administrative powers; additional warships and radars besides major repair and maintenance facilities have been installed at Port Blair and a deep sea port to receive larger ships has been sanctioned.
The new push for military-grade infrastructure in the Andaman is because of the recent decision taken by India's strategic decision makers to abandon the plan to build third aircraft carrier, considering it to be too expensive and instead focus on using Andaman and Nicobar's geographical location—sometimes described as India's unsinkable aircraft carrier—to its advantage. India currently operates the Russian-origin INS Vikramaditya as its sole aircraft carrier while the second one, INS Vikrant is currently under construction at the Cochin shipyard.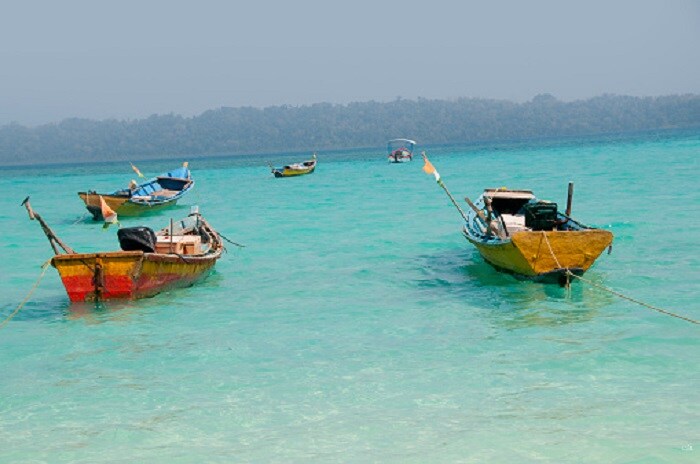 A third carrier was still in the planning stage and was estimated to cost somewhere in the region of 13 to 15 billion dollars spread over a decade. Given the low defence allocation, a third aircraft carrier was therefore seen as a luxury Indian cannot afford. Hence the new focus on the Andaman Nicobar islands and to a lesser degree on Lakshadweep where India is planning to extend the existing runway in Minicoy to allow larger aircraft to land there. Minicoy incidentally is just less than 80 nautical miles from the Maldives.
After years of neglect, India's plans for fully utilising its island territories both on its east and west coast now look ready to be rolled out for strategic purposes, trade and tourism.