In pics: Ghastly 26/11 Mumbai attacks that left nation in tears, but steeled its resolve against terrorism
First Published Nov 26, 2018, 1:39 PM IST
On November 26, 2008, 10 Lashkar-e-Taiba (LeT) terrorists had sailed into Mumbai from Karachi and carried out coordinated attacks, killing 166 people and injuring over 300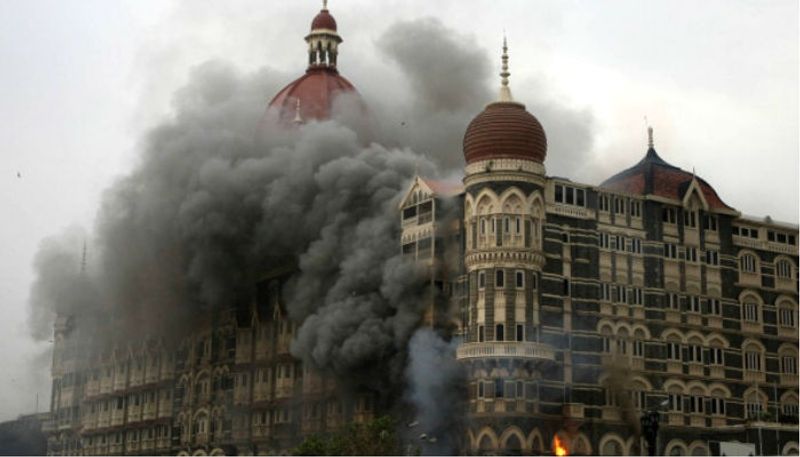 On Monday, India marks the 10th anniversary of the 26/11 terror attacks on Mumbai, which left 166 people dead and over 300 injured. This picture shows smoke and flames billowing out from the Taj Mahal hotel, which was one of the places that were attacked by the Lashkar-e-Taiba terrorists.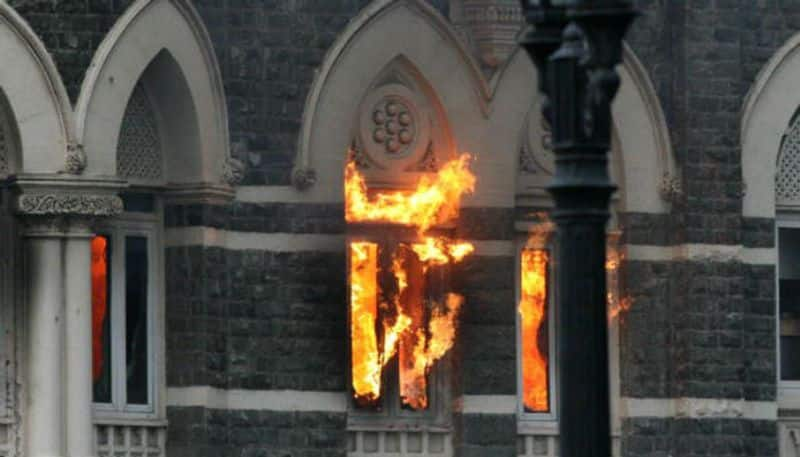 A fire burns at Taj Mahal Palace & Tower Hotel following the armed siege.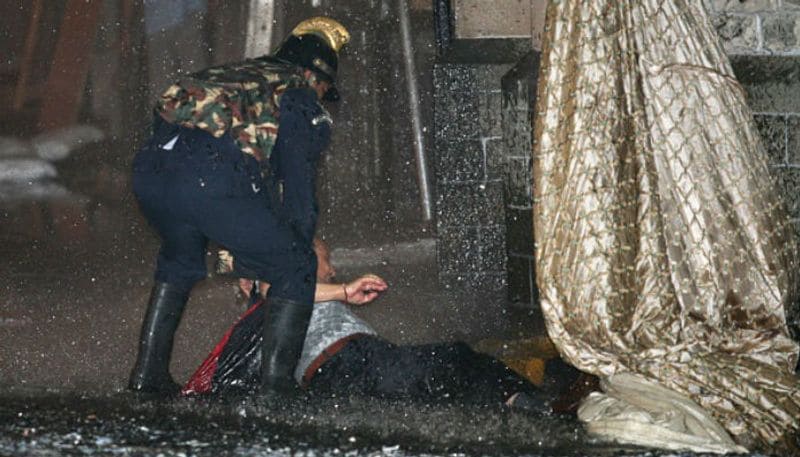 A security personnel is seen helping out a man who was rescued from the hotel during the terror attack.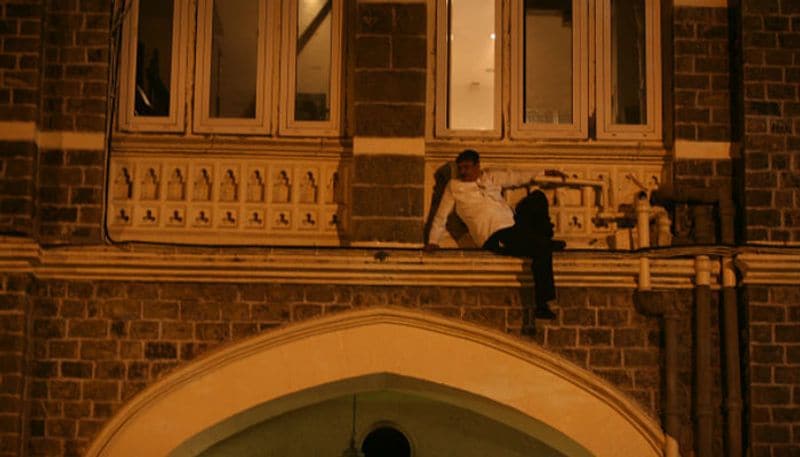 A man is seen taking cover during the attack.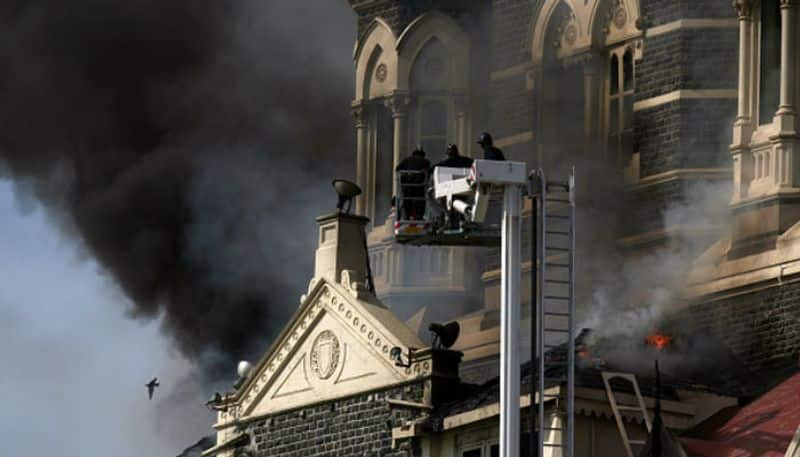 Fire brigade officers fighting to douse the fire near the main dome of Taj Mahal Hotel.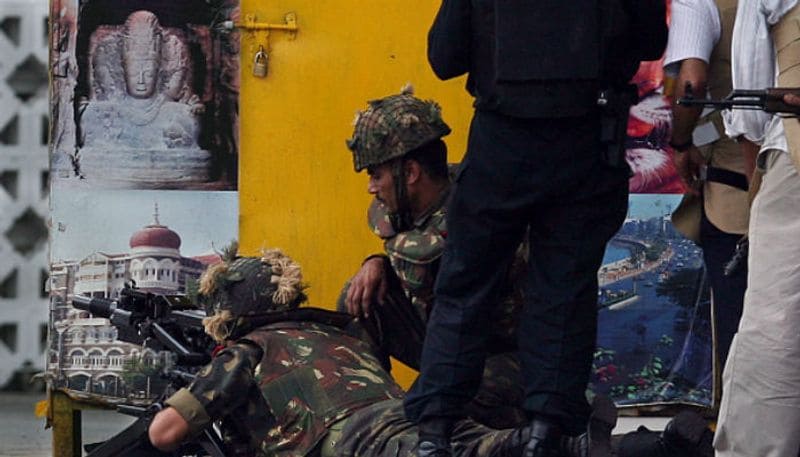 NSG commandos are seen fighting the terrorists. The last of the terrorists were firing from the first floor corner room in old wing of Taj Palace.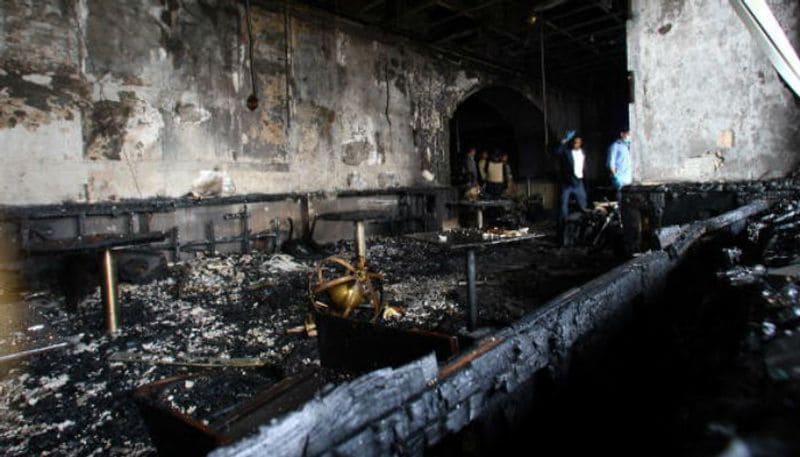 Security officials survey a destroyed room inside the Taj Mahal Palace and Tower Hotel after the armed siege.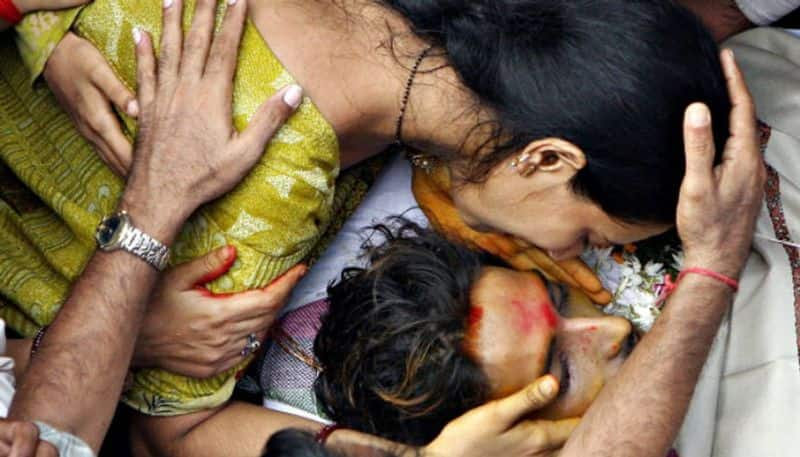 A family member is seen crying over the body of one of the victims of the attack.
Bullet marks have been preserved as a remembrance for victims of the 26/11 terror attacks inside the Leopold Cafe on Colaba Causeway.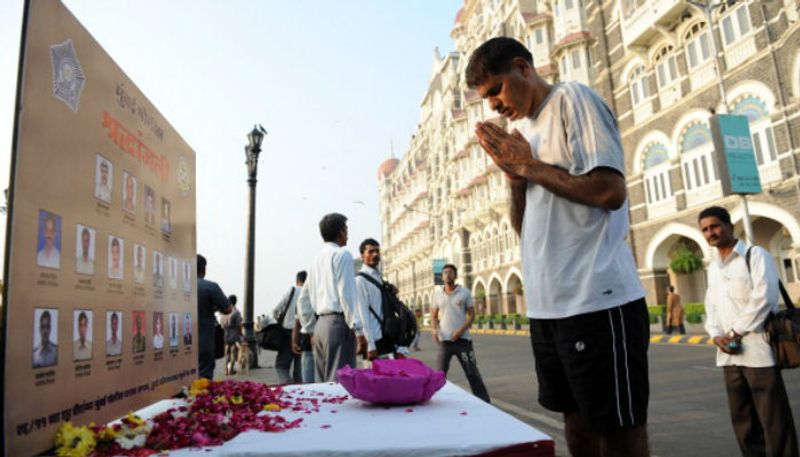 A man pays homage to those who had died in the 26/11 terror attacks at a memorial outside the Taj Mahal Palace hotel.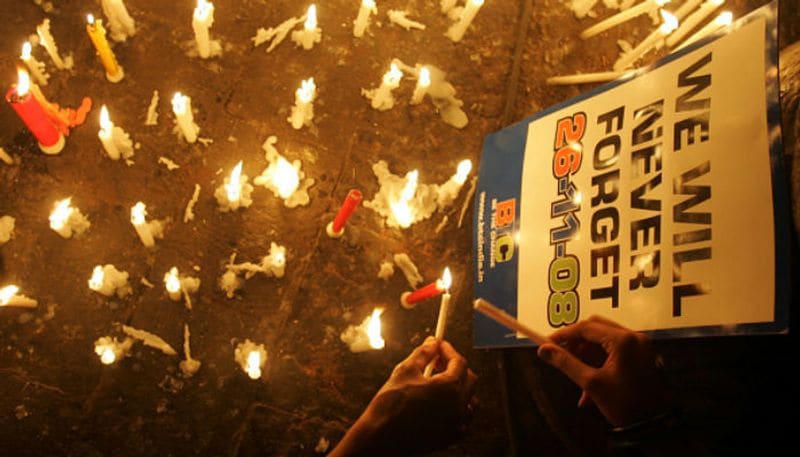 People light candles outside the Taj hotel as a tribute to the victims of the 26/11 attacks.