With fashion industry coming forward to help out with the global warming crisis, fashion brand Wills Lifestyle, renamed as WLS has dropped their first green Gujarat-inspired collection for the upcoming spring-summer season.
New Delhi: Did you know we have only 12 years to curb the effect of global warming?
Yes, according to the UN Intergovernmental Panel on Climate Change (IPCC), if necessary steps to curb pollution and prevent climate change are not taken, the world as we know it will cease to end. 
In such a situation, one of the biggest polluting industry, fashion, is seeing some big changes. Website Lyst claims that in 2018, searches for sustainable fashion increased by 66%. 
Even in India, apparel brand WLS, formerly known as Wills Lifestyle, recently turned green. Now, the brand is looking West to kickstart their first slow fashion collection. The vibrant Gujarat collection marks the first 100% natural collection made using silk, selvedge denim, organic cotton and wool silk which lends a whole new design and silhouette language.
Also read: Fashion house Gucci thinks you will buy these sneakers for Rs 60,000
We spoke to their design team to get to know more about the new fashion capital of the country. "The design language and colours are a subtle nod to the spring-summer that awaits us. Colours used in the collection consist of romantic reds, yellows and blues for women, and lavenders, greens and muted tones for men - colours that are quintessentially Gujarat," they say, adding, "There's a feeling of comfort and warmth that we feel when we think of Gujarat, be it because of people, colours or the culture. To cater to the modern day, active Indian who still wants to stay rooted to their Indian heritage, we have created comfortable and stylish shirts, denim and blazers, for both men and women, inspired by Gujarat to give a clean, crisp look."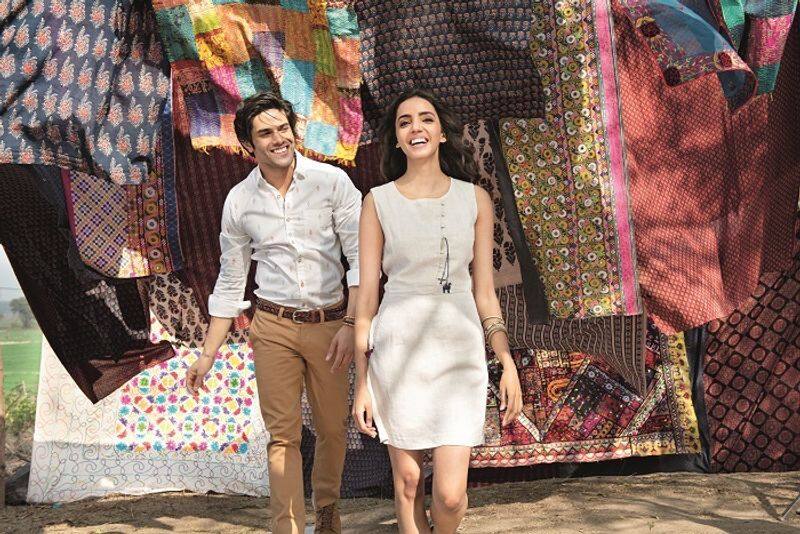 All hands aboard
The traditional patola and jacquard embroideries of Gujarat are well-known but this collection has gone a step further to inculcate art also in the mix with patterns inspired by mud art on walls of rural Gujarat.
"As a land of natural wonders of nature, the collection focuses on self-express and hand-crafted techniques creating a mood for comfort and being comforted with a promise to look good and feel great. The integration of rhythmic repetition through intricate traditional embroideries, a print language inspired by the landscape, architecture and colours bring thousands of years of stories and rich culture."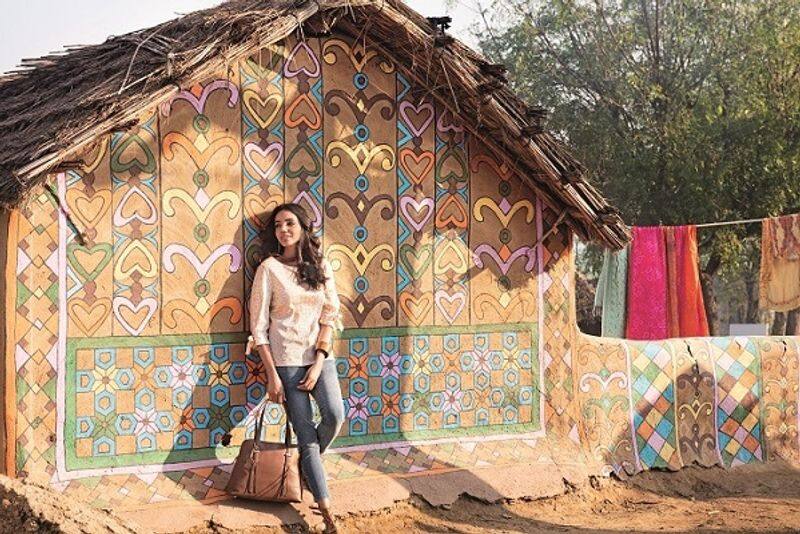 Slow fashion a fast hit
Giving the fast fashion a miss, the 100% natural fabric has been sourced from cotton, silk, selvedge denim and cotton wool. With many brands giving the usual mass retailing a miss, the move is expected to also encourage the fashion-conscious people to think twice about what they put on their bodies and choosing garments that have been created painstakingly and designed with timeless style. 
And, vibrant Gujarat is not the only source of inspiration, the design team also shares plans of taking inspiration from other states. "Our Fabrics of India platform brings together unique techniques, skills and fabrics from across this stunning country, allowing us to create garments that are suited to the modern Indian by combining western silhouettes and Indian craft inspired from the best that India has to offer. There is a lot that is to be explored in India - each state and city have their own history and story to tell. We are excited to explore more states and will be integrating more Indian elements to our designs in the future."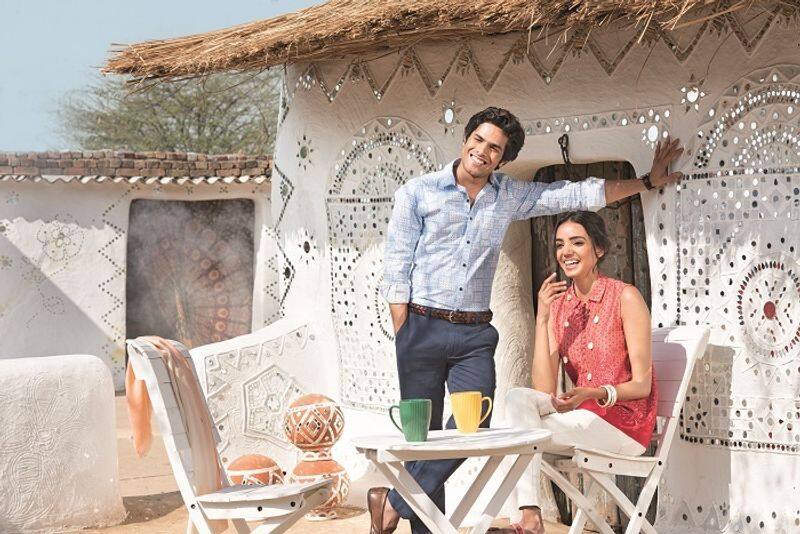 Read Exclusive COVID-19 Coronavirus News updates, at MyNation.
Last Updated Mar 15, 2019, 4:01 PM IST