Some of the most loved authors are releasing their new works this monsoon—here's our definitive reading list!
Curling up with a book as it pours outside is the most epic cliché ever created — but never too boring to repeat especially when you have a whole lot of delicious reads coming up this monsoon. If you must pick yourself the best new titles, we recommend these July-August releases from India and across the world. Thank us later! 

Sea Prayer 
Khaled Hosseini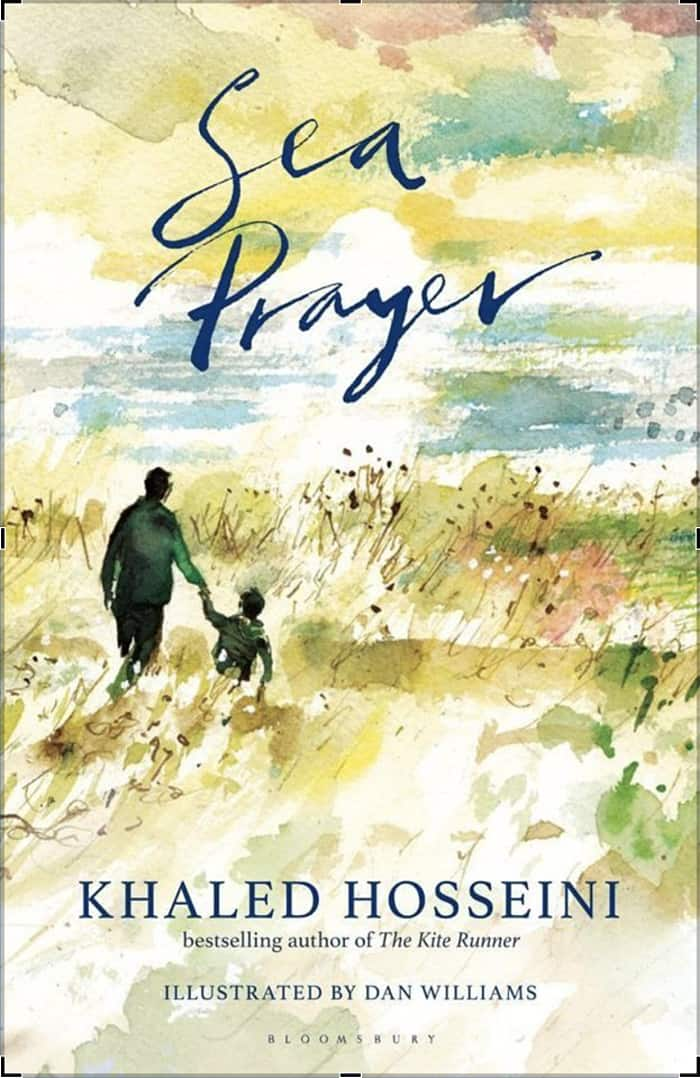 Wonderfully illustrated by Dan Williams and meant to mark the third anniversary of the death of the three-year-old Syrian refugee, Alan Kurdi, this is poetry in pictures. Written in the form of a letter, Sea Prayer is a father's reflection as he watches over his sleeping son, on the dangerous journey across the sea that lies before them. It is also an account of their life in Homs, Syria, before the war, and of that city's swift transformation from a home into a deadly war zone. Originally produced in collaboration with UNHCR, the UN Refugee Agency, Sea Prayer was first released as a Guardian virtual film on 1st September 2017.
'We are living in the midst of a displacement crisis of enormous proportions. Sea Prayer is an attempt to pay tribute to the millions of families, like Alan Kurdis, who have been splintered and forced from home by war and persecution,' says the author.
When: August 
Notes of a Dream: The Authorized Biography of A.R. Rahman
Krishna Trilok
Who really is A.R. Rahman? We know the music. But do we know the man? For the first time, in Notes of a Dream: The Authorized Biography of A.R. Rahman by Krishna Trilok, our national pride—winner of National Film Awards, Academy Awards, Grammys and hearts—opens up about his philosophies: hope, perseverance, positivity and love.
From his early days as a composer of advertisement jingles to his first big break into feature films, from his keenness to integrate new technology with a good old-fashioned music to the founding of his music school, from his resounding entry on the international stage to his directorial debut, from his philanthropy to his inner life, Notes of a Dream captures the nostalgia, the drama and the extraordinary success story of A.R. Rahman.
'His talent is matched by his appetite, his modesty and his generosity. All surrendered to the troubadour mentality; we are at the service of the music,' says Danny Boyle in his foreword.
When: August
The Rabbit and the Squirrel 
Siddharth Dhanvant Shanghvi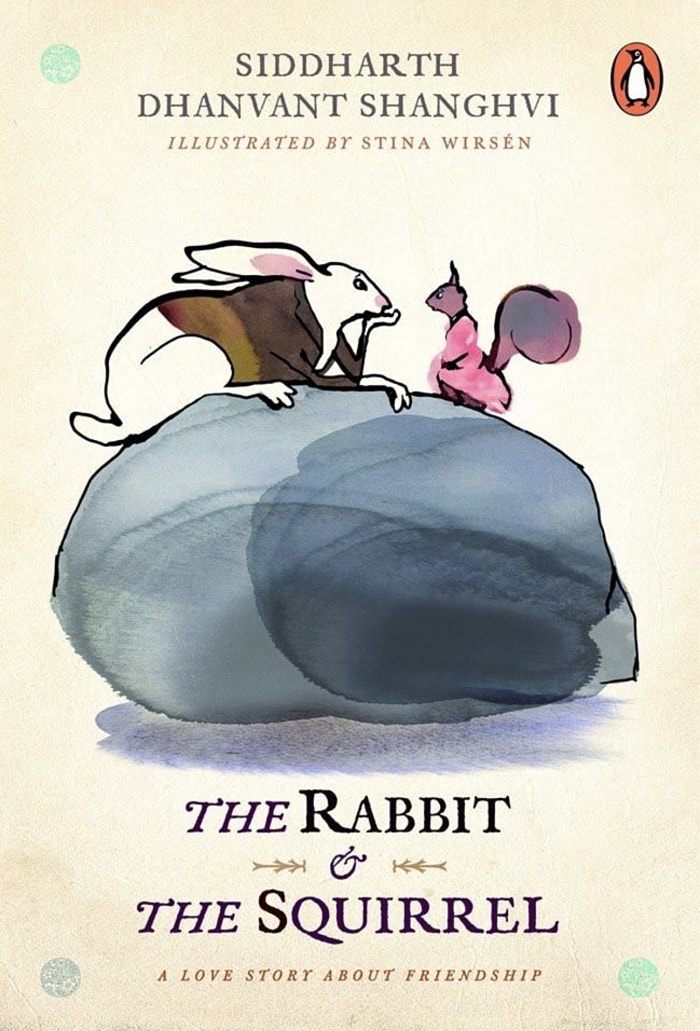 A book for our times, The Rabbit and the Squirrel is the story of an unlikely friendship between a penniless bunny and an heiress squirrel. When married off to a wealthy boar, little does the feisty Squirrel imagine that she will long most for the free-spirited hours spent with her old friend, the Rabbit, a dropout with a genius for fun. But even as their fates branch away from each other – the Squirrel drifts from domestic life while the Rabbit enlists with a monastery – the heartbreaking coda of this love story is a meditation on the enduring nature of friendship. For anyone who has been in love, and wondered what it all meant in the final analysis, this fable will hold a mirror to their heart.
Accompanied with glorious full-colour illustrations by bestselling Swedish author and artist Stina Virsen, The Rabbit and the Squirrel is a sharp, whimsical depiction of urban society, capturing the angst, yearnings and loneliness of modern life. 'I wrote The Rabbit & the Squirrel five years ago, as a gift of love for someone. I never thought it would see light of day – it's publication is a sweet, divine accident,' says the author.
When: September 1
Latitudes of Longing
Shubhangi Swarup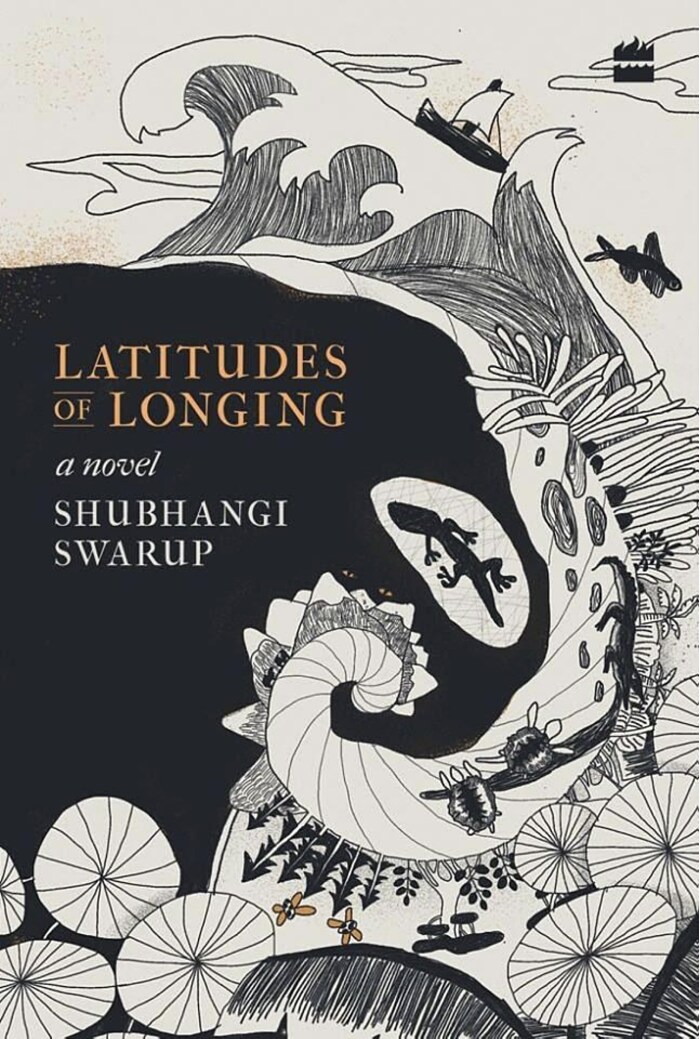 Beginning in the depths of the Andaman Sea, and circling through Burma and Nepal to end amidst the highest glaciers and passes of the Karakorams, the story sweeps through worlds and times that are inhabited by: a scientist who studies trees and a clairvoyant who talks to them; Lord Goodenough who travels around the furthest reaches of the Raj, giving names to nameless places; a geologist working towards ending futile wars over a glacier; octogenarian lovers; a superstitious dictator and a mother struggling to get her revolutionary son released; a yeti who seeks human companionship; a turtle who turns first into a boat and then a woman; and the ghost of an evaporated ocean as restless as the continents.
Binding them all together is a vision of life as vast as the universe itself. This is a debut filled with richly imagined storytelling, often reminiscent of the brilliance of Amitav Ghosh. 
When: July

Going to the Mountain: Life Lessons from my Grandfather, Nelson Mandela
Ndaba Mandela

​​​​​​​
One of the greatest leaders in the world and one that shared a very special relationship with India, Nelson Mandela is seen through the eyes of the grandson whose life he changed forever.
In his book Going to the Mountain, Ndaba Mandela shares the story of his coming-of-age alongside South Africa's rebirth. It is a remarkable journey, and one that took him from the violent, segregated Soweto ghettos to his grandfather's presidential home.
As a young boy, Ndaba was constantly shunted from place to place. But at eleven years old he was unexpectedly invited to live with his grandfather, Nelson Mandela, even though he had met him only once before, during a prison visit. And, slowly, they built a relationship that would affect both of them profoundly. Intimate and inspirational, Going to the Mountain is a powerful reminder of how one person can impact profoundly on another, and a testament to the awesome power within us to change ourselves and our world.
When: August
 
Read Exclusive COVID-19 Coronavirus News updates, at MyNation.
Last Updated Jul 15, 2018, 3:03 PM IST