South African President Cyril Ramaphosa congratulated the new members of the UNSC and has assured support
Bengaluru: India was voted to the UNSC two days ago unopposed as a non-permanent member for a period of 2 years. India won 184 votes, making it easily tot the Council. 
Other countries that have made it are Ireland, Mexico and Norway.
Also Read: India elected unopposed to UNSC
South African President Cyril Ramaphosa congratulated the new members. He said, "As South Africa's two-year term will come to an end on 31 December 2020, we will continue to work closely with the existing and newly elected members of the Security Council, in ensuring collective multilateral action to maintain international peace and security." 
"South Africa wishes the elected members a successful tenure on the Security Council and assures them of its support in resolving regional and global conflicts, addressing the root causes of conflict and promoting inclusive political dialogue and peaceful settlement of disputes in accordance with the United Nations Charter and International Law," he further added. 
Ramaphosa said South Africa remains deeply concerned about the emergence of unilateralism and its attendant threat to the International rules-based system.
"South Africa, therefore, reaffirms the centrality of the United Nations Charter and the primacy of the UNSC on issues of international peace and security," Ramaphosa said.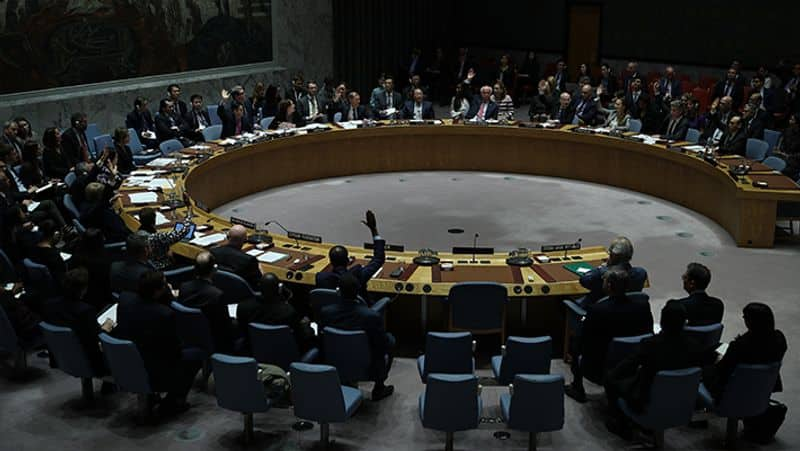 India will sit in the most powerful UN organ, for two years beginning on January 1, along with the five permanent members China, France, Russia, UK and the US as well as non-permanent members Estonia, Niger, Saint Vincent and the Grenadines, Tunisia and Vietnam.
It should be noted that, to be elected to the Council, candidate countries need a two-thirds majority of ballots of Member States that are present and voting in the Assembly.
Previously, India had been elected as a non-permanent member of the Council for the years 1950-1951, 1967-1968, 1972-1973, 1977-1978, 1984-1985, 1991-1992 and most recently in 2011-2012.
The election victory is important for India because it can raise its voice against terrorism as it has been a victim of it for a long time.
India might also use it to cut China to task as it shares a bonhomie with Pakistan while attacking India at its borders.
Being a non-member also helps India increase its proximity wit the real power.
 
Read Exclusive COVID-19 Coronavirus News updates, at MyNation.
Last Updated Jun 20, 2020, 4:38 PM IST