Account audits of UAE company owned by Robert Vadra's friend show it was a shell corp. Large sums of money were coming and going without any actual business activity
The accounts audits of a UAE-based company associated with Priyanka Gandhi's husband Robert Vadra, show consistent transactions in big denominations without any actual business operations. The transactions were used to round trip money used by Vadra in buying 12 Ellerton House, Bryanston Square property in London, the Enforcement Directorate (ED) believes.
This money was originally received as kickback by arms dealer Sanjay Bhandari for brokering a deal between ONGC and Samsung Engineering Corporation Ltd during UPA regime in 2009, the ED has alleged so far.
Also Read: Did money from Congress's make-in-India 'deal' sex up Robert Vadra's London flat?
It is on the basis of the audit reports of this company's accounts — M/s Sky Lite Investment FZE, Dubai, owned by CC Thampi who is a close friend of Vadra — that the ED has been grilling Congress president Rahul Gandhi's brother-in-law. Interestingly, Thampi's company sounds much like the Sky Light Hospitality owned by Vadra in India.
MyNation has exclusively accessed these audit reports in ED's possession which show a classical pattern of transactions employed worldwide by shell companies to launder money.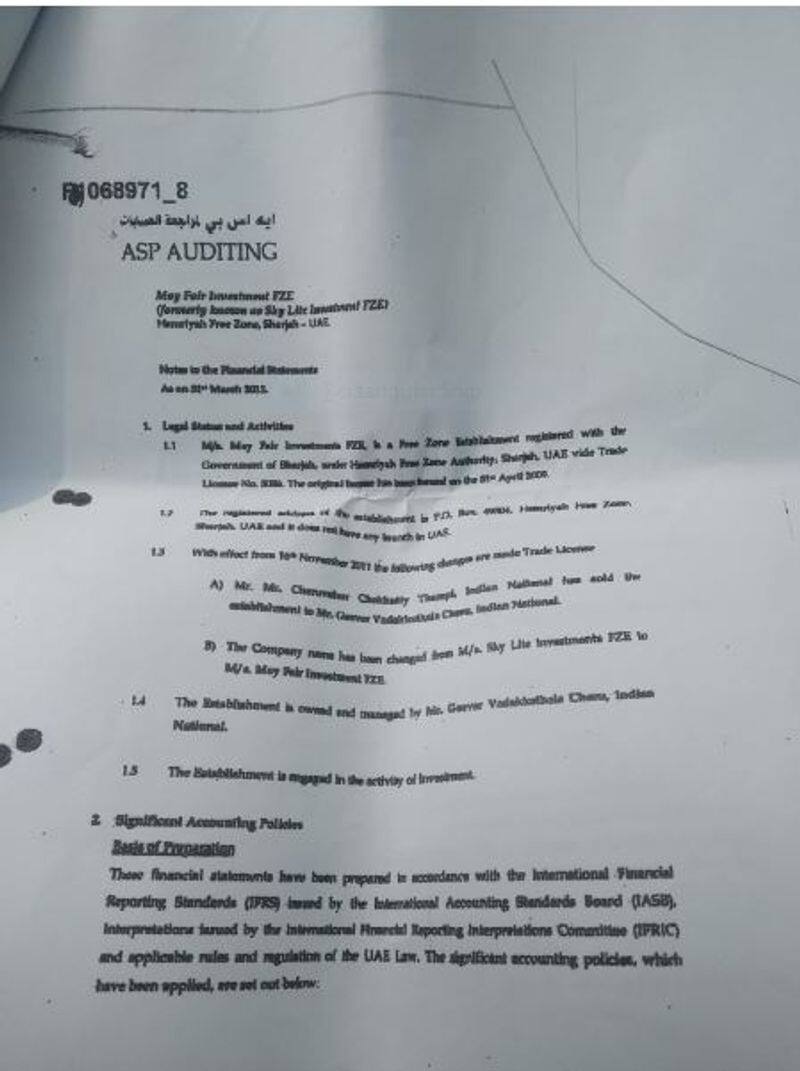 The ED documents referred to the "peculiar nature" of deposit of the money in the bank account number 0085495727 of Thampi's company, which was also renamed as May Fair Investment FZE.
The point on which ED, sources said, is pressing Vadra to come up with answers is this peculiar movement of money.
"Immediately before the purchase of property i.e. Villa E-74, Jumeirah, Dubai, UAE and 12 Ellerton House, Bryanston Square, London, huge deposits were made in the bank account even though the company was not engaged in any business from its incorporation till date," ED document said.
Practically, this means that while the company was not doing any business activity, money was coming and going from its account, and this movement, the money and its source has not been accounted for.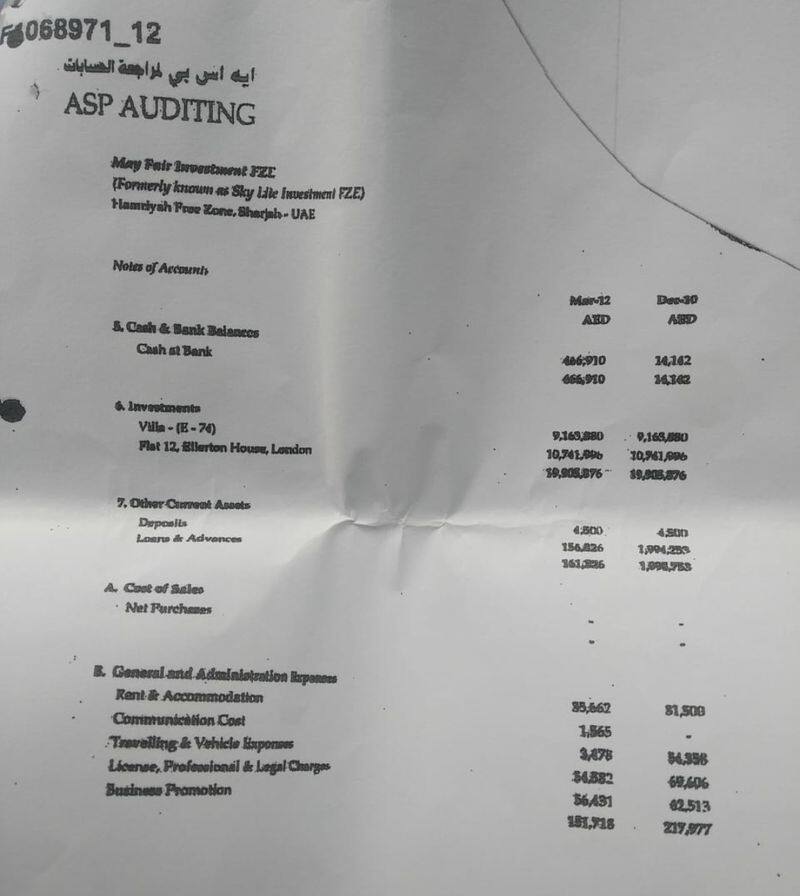 To embellish its case ED has also pointed out an example of this kind of money tripping.
"Before purchase of 12 Ellerton House, Bryanston Square, London on 25.06.2010, amounts of AED 5,31,4000 and AED 92,85,889 were deposited in the bank account on 08.06.2010 and 09.06.2010 respectively. The purchase consideration for 12 Ellerton House, Bryanston Square, London was paid on 10.06.2010 by debiting the bank account by AED 96,99,980.15 (equivalent to £ 19,00,000)," the ED document said.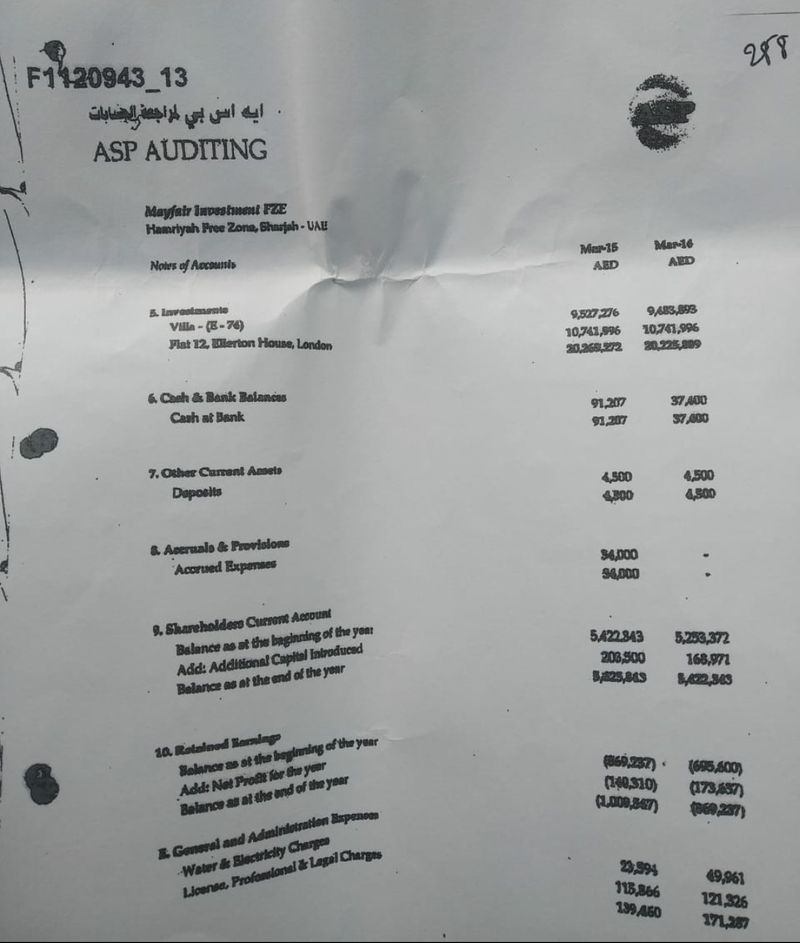 Therefore, Thampi's company bought the London property from Bhandari and the same £ 19,00,000 was received in the account of Bhandari-owned M/s Santech International's account on June 30, 2010. 
But, this London property was sold only after renovations, for which Vadra had paid.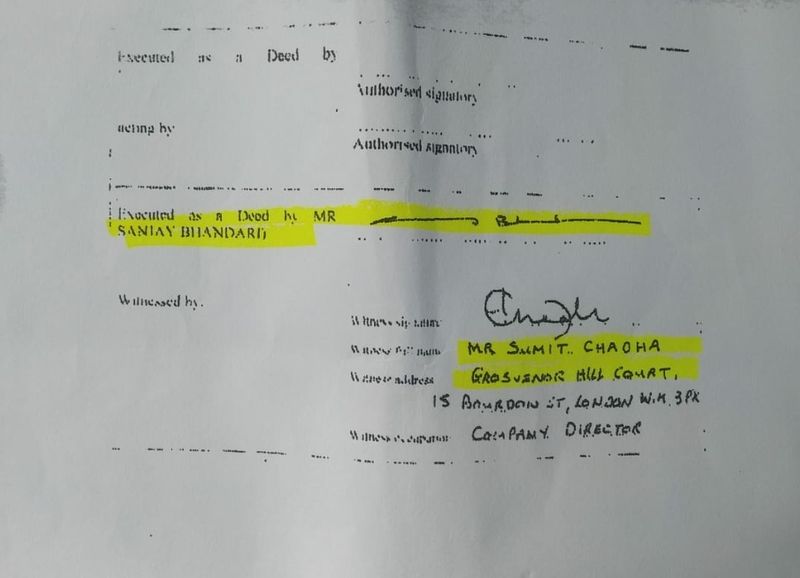 MyNation had, earlier, in another exclusive report, exposed email exchanges between Vadra and Bhandari's relative, wherein Vadra promises to send money for the renovation of the London property.
Also Read: Emails that expose Robert Vadra's undeclared properties overseas, money laundering: Exclusive
Connecting all these dots, ED maintains that Vadra was beneficially controlling the property or in simple terms, it was Vadra who owned this property, bought by Thampi's company in question, and was incurring expenses for its renovation.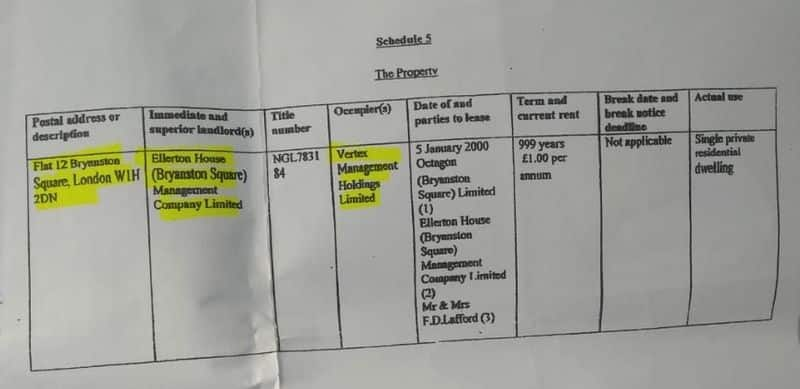 Read Exclusive COVID-19 Coronavirus News updates, at MyNation.
Last Updated Mar 17, 2019, 7:06 PM IST