Amit Shah took a jibe at Rahul Gandhi for the way he has behaved in relation to the Galwan clash
Bengaluru: The aggression by China at the Galwan Valley which resulted in 20 Indian soldiers being martyred is something which boils our blood. 
As Indians, we want our enemy country to be taught a lesson. 
Also Read: Sharad Pawar tutors Rahul Gandhi
But for people like Rahul Gandhi, the former president of AICC, the Valley clash has become a tool to harass and hound the Modi government, posing unnecessary questions. 
Today, (June 28) in his Mann Ki Baat address, PM Modi underlined that India's borders are secure and the country has enough and more will to protect its borders. At the same time, Amit Shah, the Union home minister in an interview with ANI regretted how Rahul Gandhi has stooped so low.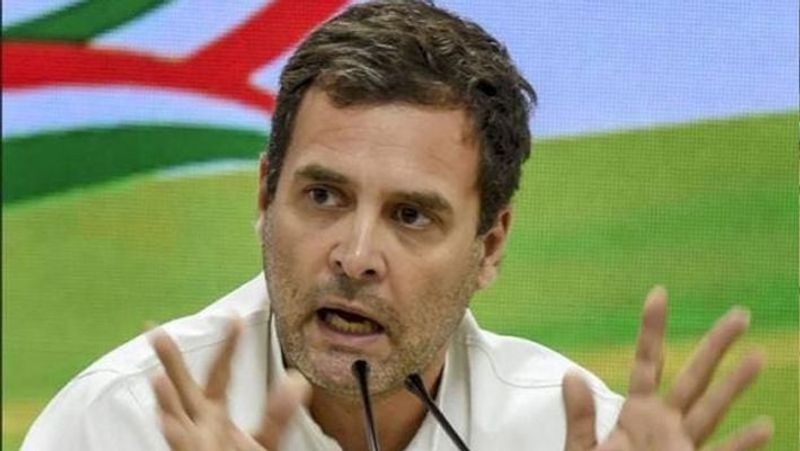 He said, "We are fully capable of handling anti-India propaganda but it does pain when a former president of such a big political party does ochhi rajiniti (shallow politics)' at a time of problems."
"It is a matter of self-introspection for him and Congress that his hashtag is being taken forward by Pakistan and China. It is not for me. It is a matter of concern for Congress that hashtag of their leader is being encouraged by Pakistan and China. You say what China and Pakistan like. And at this time of crisis." 
Also Read: Probe sought to unearth Congress's dealings with China
"There will be Parliament (session). If you want to discuss, we will. Let everything be discussed from 1962 to today. No one is afraid of discussion. But when the soldiers of the country are making efforts, the government is taking solid steps after taking a stand, at that time, making statements that please Pakistan and China should not be done," he said further. 
Reports are making the rounds that India is preparing a list of countries that can act as substitutes to China is supplying items to India. 
From this it is clear that India is set for a long battle against the dragon. 
 
Last Updated Jun 28, 2020, 5:43 PM IST