We expose how Barkha Dutt quoted a Congress-supporting AIIMS official to spread misinformation and end up tarnishing ABVP's image.

Bengaluru: Barkha Dutt, the Left-leaning journalist never thinks twice before she jumps to tarnish her ideological opponents. On Monday (January 6) we published a story on how she exposed the Congress's hand in orchestrating violence on the JNU campus.
Barkha Dutt exposes Congress's hand in JNU violence
Today, (January 7) we further expose Barkha Dutt on how she took bites and opinions from a doctor who has no official designation to talk to the media and express his official views, on the issue of JNU violence.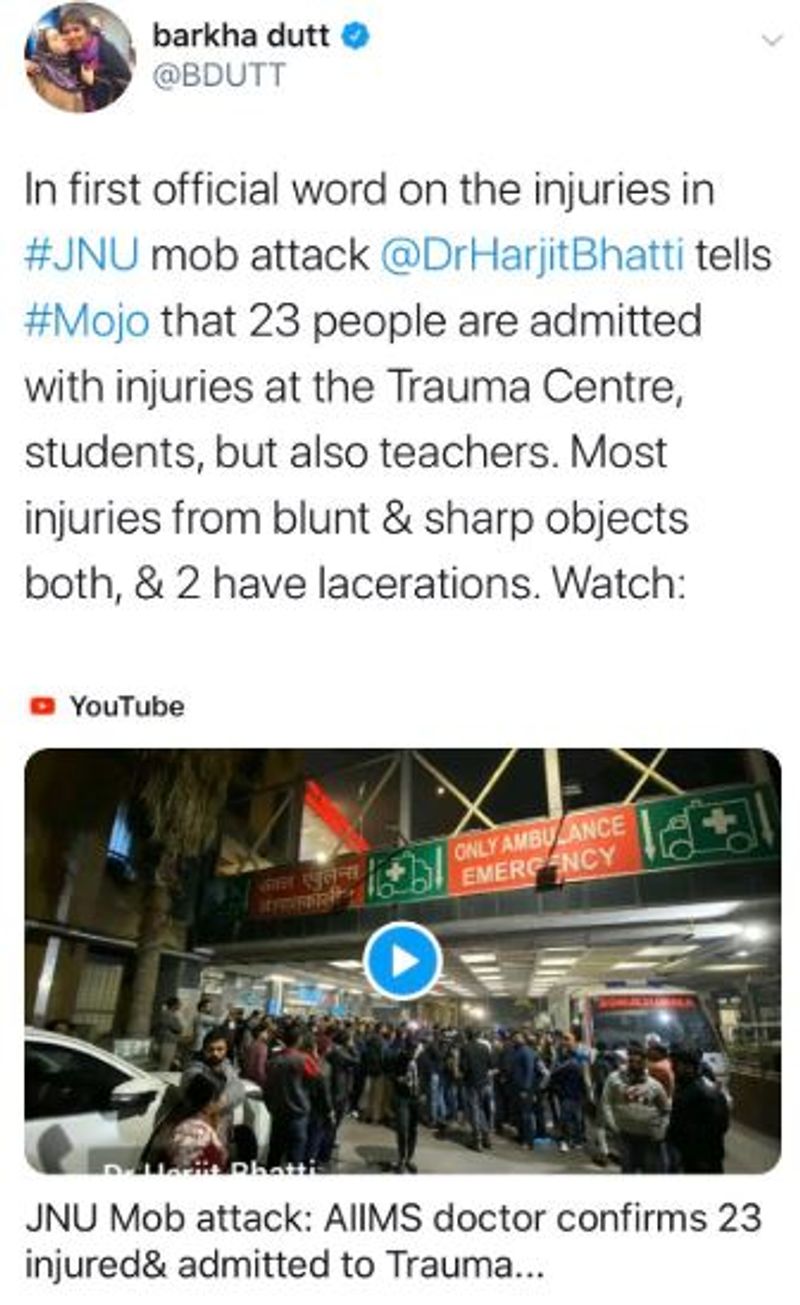 There is a popular saying in Sanskrit "Vaidyo Narayano Harihi," which means, "a doctor is nothing less than Lord Narayana and Lord Hari".
But there are a few impostors, in the guise of doctors, who use the holy profession to promulgate their nefarious political ideologies.
Meet Harjit Singh Bhatti, a former president of the Resident Doctors' Association at AIIMS. It was he who Barkha Dutt was referring   to in her tweet.
Newslaundry quoted this doctor as saying, "Some alleged ABVP fellows with superficial injuries also got themselves admitted into the emergency and were making the other patients and doctors uncomfortable."
The moment Newslaundry quoted him regarding his views on the injuries sustained by ABVP members, a Twitter user Swati Goel Sharma has massively exposed the hypocrisy of Harjit Singh Bhatti and his anti-CAA bias.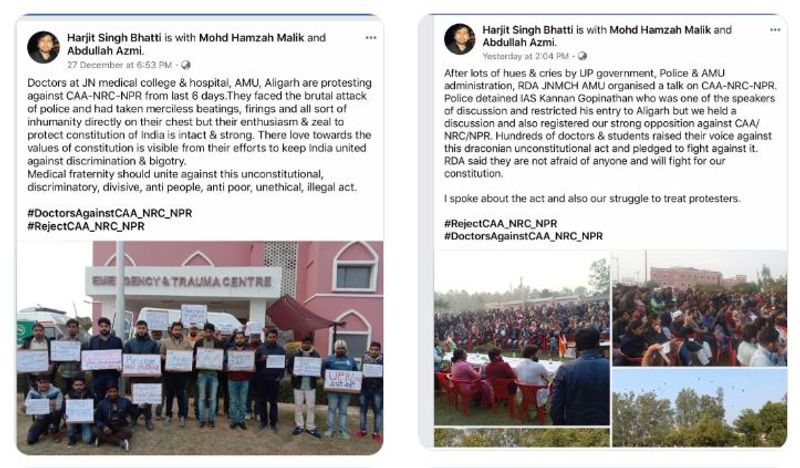 Now, as the Twitter user claims, this doctor's advice is being passed on as an advice being given by an expert.
And as the news spread, the doctor in question, whose wicked inclinations were advertised to the whole world, buckled under pressure and was forced to issue a clarification. He went on to say that he gave his opinion on an individual basis.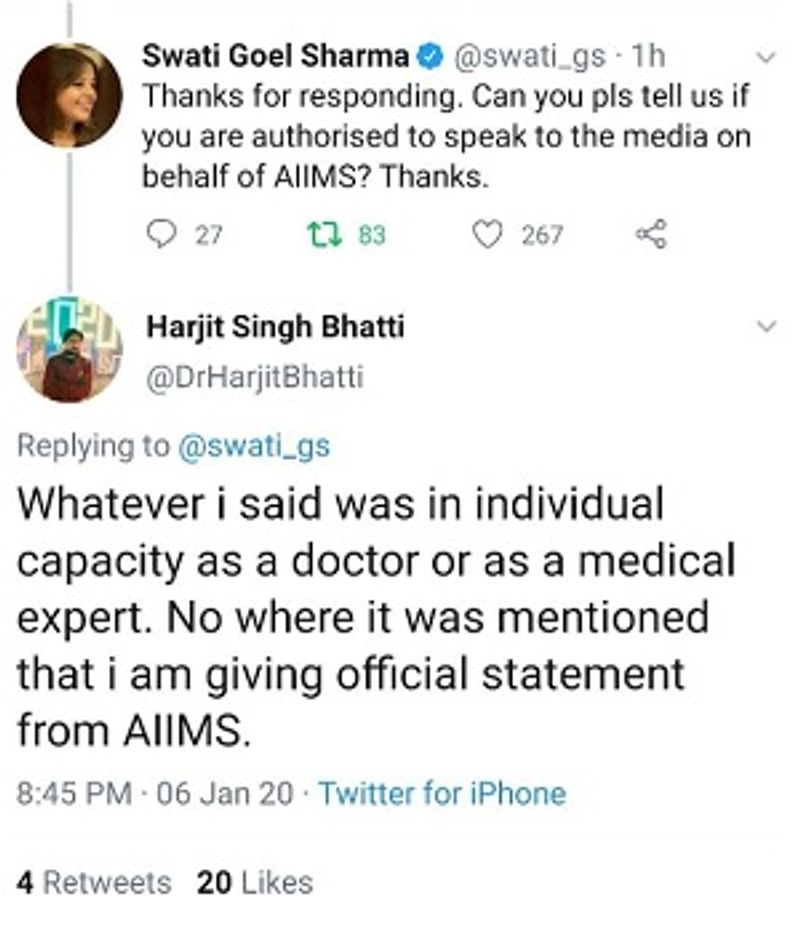 A written complaint to the Medical Council of India on the issue should get his licence revoked. Moreover, the bluff of Newslaundry has also been exposed thoroughly!
@MnshaP got busted doing another propaganda eh? @MyNation @DrHarjitBhatti Didn't declare conflict of interest + he leaked sensitive medical information about @ABVPVoice patients to media. @AshishSainram written complaint from @abvpjnu to MCI should get his license revoked. https://t.co/WXwTwrO7a7

— Abhinav Khare (@iabhinavKhare) January 6, 2020
What's disgusting and derogatory is how the Left-leaning liberals have, sans probe and investigation, have jumped to the conclusion that the attack on JNU students on Sunday (January 5) night was carried out by ABVP students.
There are clear visuals of how the JNUSU president Aishe lead a mob of masked men, released by ABVP, which indict her role in the entire melee.
There are also unconfirmed reports that goons following the Left ideology themselves carried out the attack, with a view to tarnish the image of the ABVP.
However, what is sad, shocking and even shameful is how a university, a temple of education, has turned to be a repository of antinational activities.