Did you know Jaya Bachchan was unhappy with 'bahu' Aishwarya Rai's closeness with Rekha?
First Published Feb 29, 2020, 11:42 AM IST
Daughter-in-law Aishwarya Rai's closeness with Bollywood diva Rekha once made Jaya Bachchan angry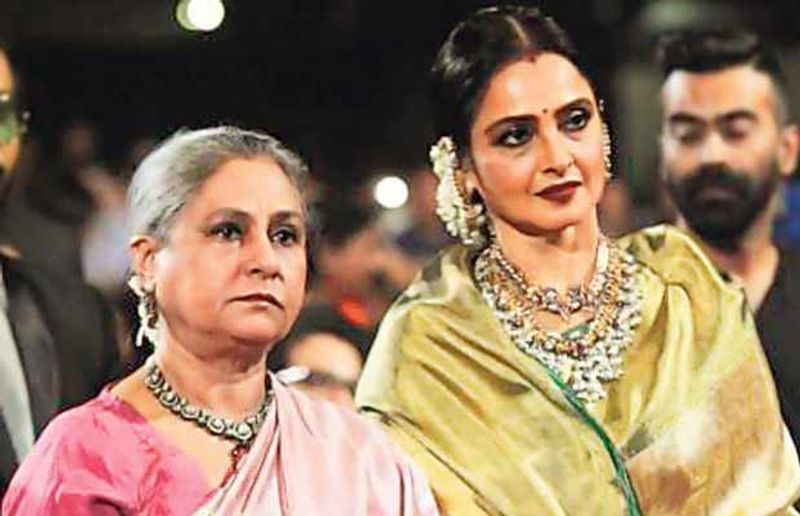 Jaya Bachchan and Rekha are the finest actresses in Bollywood, but perhaps can never be friends, all thanks to Amitabh Bachchan.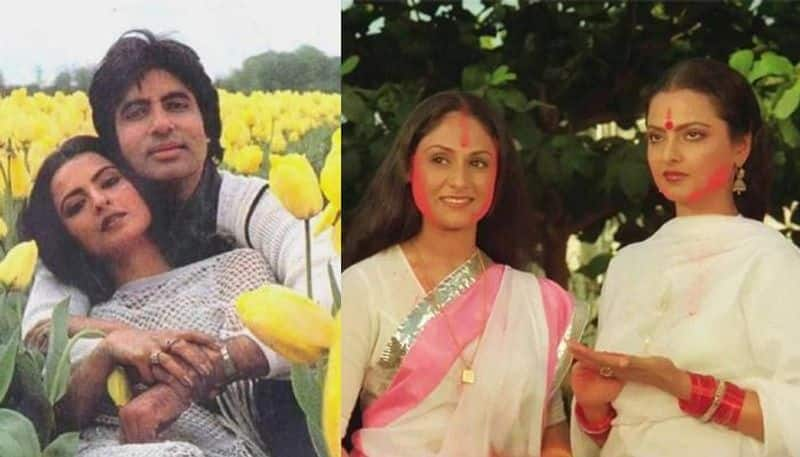 The earlier rumours about actress Rekha being in a relationship with Amitabh Bachchan has made it impossible especially after Jaya Bhaduri became Jaya Bachchan.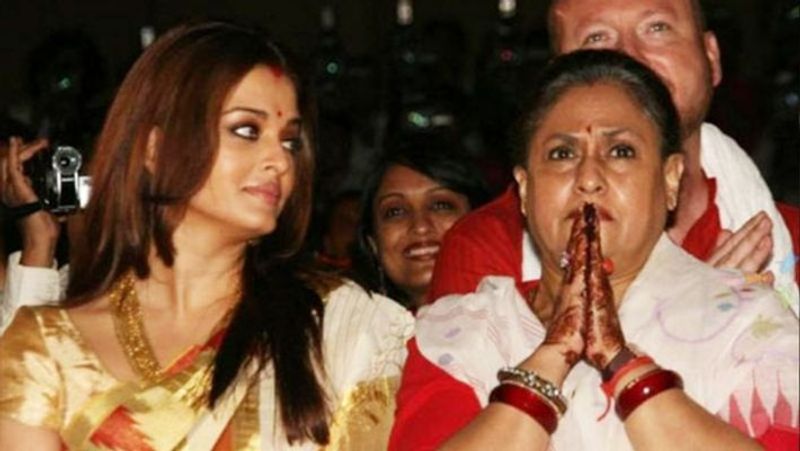 Since then, the Bachchan family avoids bumping into Rekha in public events and parties. But Bachchan's bahu Aishwarya Rai perhaps thought otherwise as she always was seen greeting Rekha with a warm hug and a kiss on the cheek whenever they met.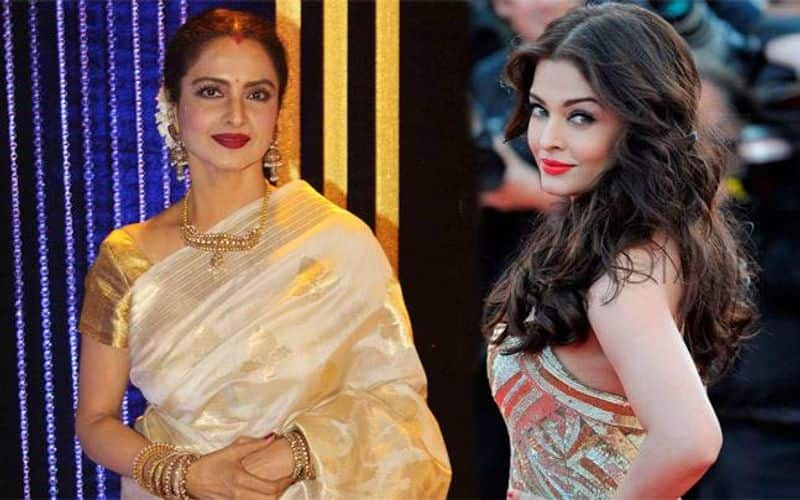 According to reports, mother-in-law Jaya was not happy with Aishwarya's closeness with Rekha. It was seen clearly during the screening of Amitabh's movie 102 Not Out, which was released in 2018.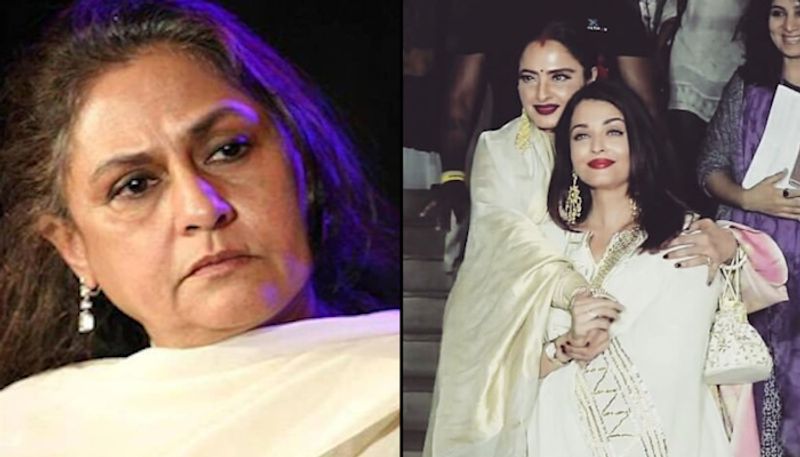 As reported in the Deccan Chronicle, "All this affection towards the Bachchan family is very uncomfortable for them. Abhishek and Aishwarya are too polite not to reciprocate. But, Jayaji, who is not known to hide her feelings, makes her discomfort at Rekhaji's PDA quite obvious."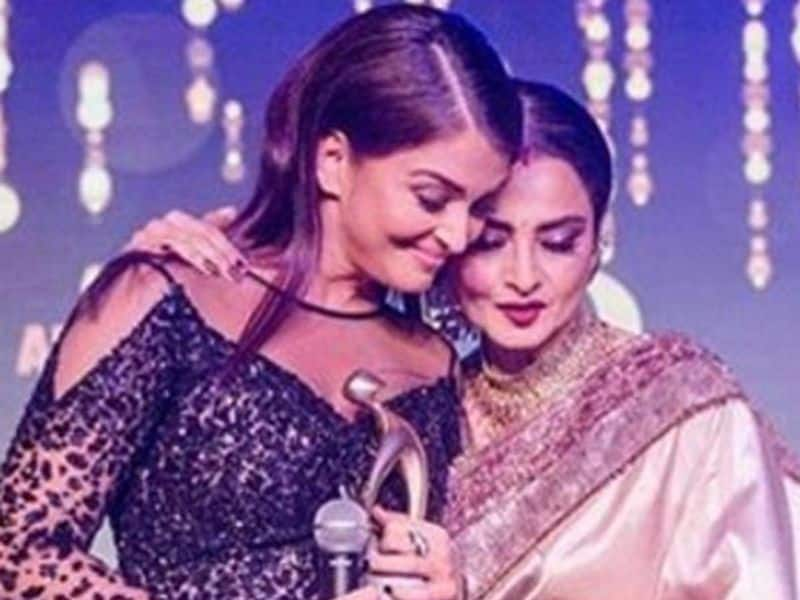 The daily also quoted as saying, "Both during and after the film, Rekha was heard praising it, especially Amitabh's performance."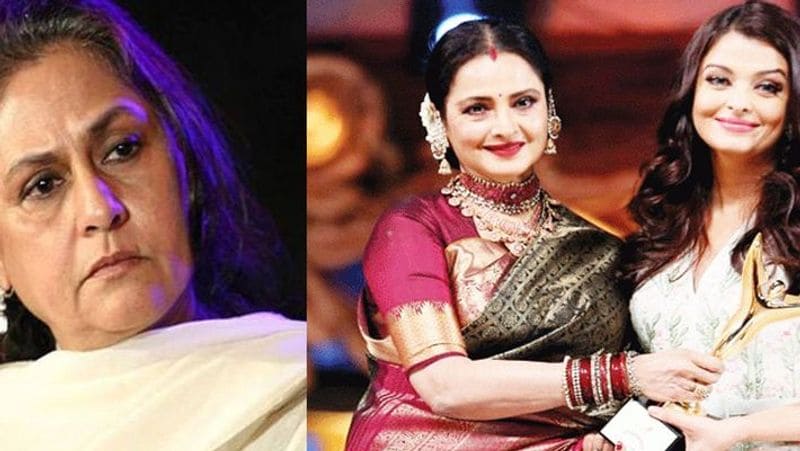 Not just at 102 Not Out's event, Aishwarya was always seen greeting and hugging Rekha whenever she bumped into her in awards functions or any filmy parties.