Sui Dhaaga - Made In India trailer opens on Mauji (Varun Dhawan), a salesman, married to Mamta (Anushka Sharma), an embroidery expert

The trailer of Sui Dhaaga - Made In India, featuring Varun Dhawan and Anushka Sharma, is out and it's the self-made story every commoner will relate to.
The movie is bankrolled by Yash Raj Films (YRF). It is inspired by Prime Minister Narendra Modi's "Make in India" campaign.
In the film, Varun Dhawan plays a tailor called Mauji who is married to Mamta (Anushka Sharma), an embroiderer. This is the first time Varun and Anushka have been paired in a movie, and also playing such characters.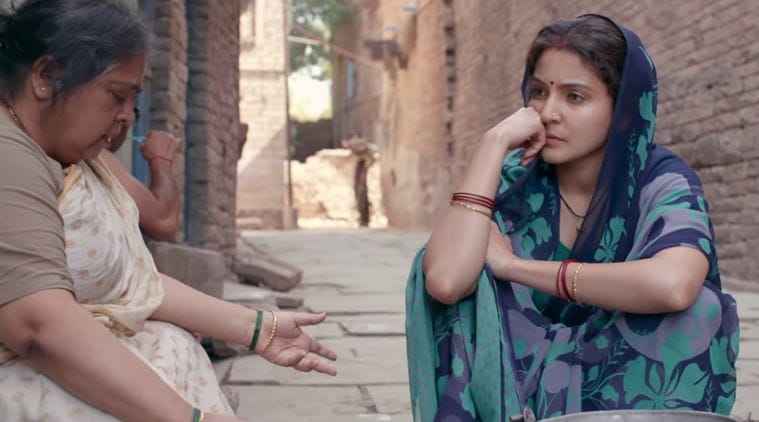 The flick is directed by Sharat Kataria and is shot in places like Bhopal, Chanderi and Delhi.
Here are a few takeaways from the movie trailer.
Talented casting
The movie has amazing casting besides Varun and Anushka's outstanding performance seen in the 3.11-minute video. It also has talented actor Raghubir Yadav playing the bad-tempered father. 
Combination of Sharat Katariya (Director) and Maneesh Sharma (Producer)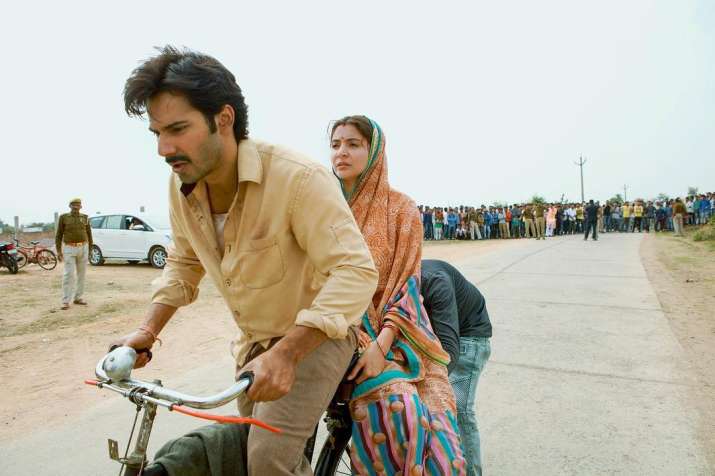 The film has also brought together National Award-winning producer-director duo of Maneesh and Sharat. They won accolades with their first collaboration Dum Laga Ke Haisha.
Unique pairing (Varun and Anushka)
Varun and Anushka's raw and innocent chemistry sets the mood of the movie. Mauji (Varun) is happy doing meagre work like a salesman who works in a sewing machine shop. However, his wife Mamta (Anushka) hates seeing Mauji getting humiliated all the time at his shop so she wants him to start his own venture. Their struggling love-story with a twist of entrepreneurship will put a smile on your faces.
Real location, the real problem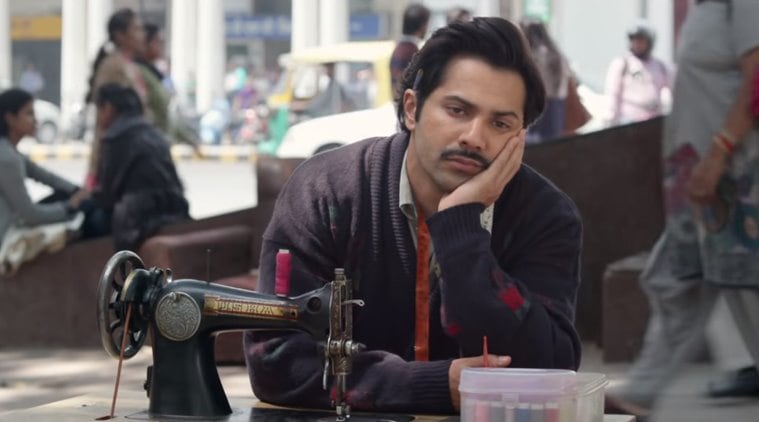 The small town couple struggling to find some intimate moments and those eye contacts/communications will make you go aw. Anushka went completely de-glam with simple saree and local dialect. In the trailer you will see a totally different Varun with cute antics. He has sunk his teeth into the role and how. In one scene, we can see both of them peddling the sewing machine together and making things possible.
Sui Dhaaga poster
In a video, which was released a few weeks ago, shows the logo of the movie was made by traditional handloom artists from Tamil Nadu, Gujarat, Kashmir, Odisha, Uttar Pradesh, West Bengal and Punjab. As we all know the plot of the film is based on the initiative of Make In India, the filmmakers decided to take a different approach by creating a logo from traditional weavers instead of using photoshop or any other software.
Story
The story has a clear message of Make in India and aims to propagate the idea of bringing back traditional forms of handicrafts. Varun earlier told PTI, "From Gandhiji to Modiji (Narendra Modi), our country's leaders have always endorsed the mantra of Made in India. With Sui Dhaaga, I am proud to take their message to millions of movie lovers in a manner that is entertaining and relevant. I really liked the script Sharat Katariya (director) had written and I am happy that I am teaming up with YRF on this movie. Anushka and I are teaming up for the first time so I am sure there will be fireworks."
In a recent interview to PTI, Varun said, "I approach even my fictional characters as biopic characters. I am playing a tailor in Sui Dhaaga. It's not based on a particular person but it's based on my observations of common people and how they go to work."

Producer Maneesh Sharma said actors Varun and Anushka relished the chance to go out of their comfort zone. "Varun and Anushka relished the chance to go out of their comfort zone of being portrayed as glamorous stars. Mauji and Mamta are the salt of the earth characters and these characters gave our duo the chance to really push themselves as actors," Sharma said.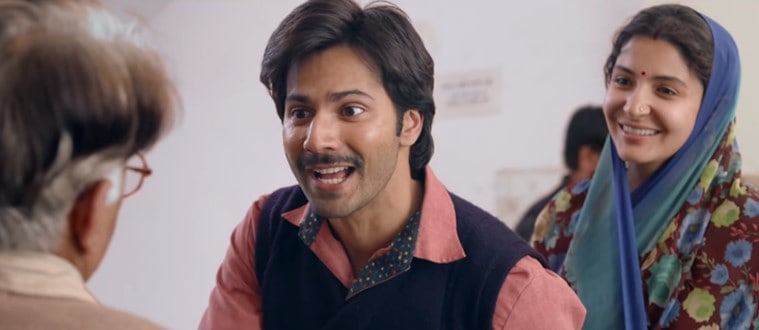 In fact, the movie gives PM Narendra Modi's Make in India initiate the facelift it needed.
Sui Dhaaga releases on September 28.
(With inputs from PTI)