As the legendary writer-editor-publisher passes away at 95, Jatin Varma pens a tribute for Lee
I grew up on many of the characters Stan Lee co-created with his collaborators. He made his superheroes relatable for the fans, setting up the wonderful Marvel universe that we all have come to love. 
His creative genius wasn't just co-creating some of the characters, but curating and editing the content from Marvel in a way, that would connect better with the readers. The Marvel characters showed angst, confusion, jealousy, all issues that fans might face in life. Thanks to Stan, the Marvel universe differentiated itself from the other labels better. 
I only got to know more about Stan, much later in life. It wasn't until college, that I started collecting vintage comics either written or edited by Stan himself. I started reading up on him and following his more current work. 
His impact goes beyond just the creative bit at Marvel. He was a great marketer and single-handedly built up the Marvel brand. He played a pivotal role in building up the pop-culture fandom at large. Arguably all of us in the pop culture business owe him a debt of gratitude.
My first interaction with him came at San Diego Comic-Con in 2012, I was visiting it a year after launching Comic Con India, trying to get international talent to visit us.
I signed up for an opportunity to get my comic book autographed by him. It was a Fantastic Four # 44, one of my first vintage buys. 
I had everything ready and as my turn came, he tried signing the comic,  but the pen didn't work properly and his signature didn't come out great. As I took the comic back, he saw the disappointment on my face and told me not to worry. He took it back, signed it again with another pen and said Here you go! You now have the world's only Fantastic Four #44 signed twice by me! 
And I checked, so far that's true! And that comic rests safely in a bank locker now. 
Meeting Stan Lee was quite an experience, with hundreds of other fans going crazy just seeing him. My last opportunity to meet him was special, at New York Comic Con in 2016, at his last appearance there. Despite being 93, he was still spry and interacting with hundreds of fans each day. And that's how fans knew him to be at any convention he visited.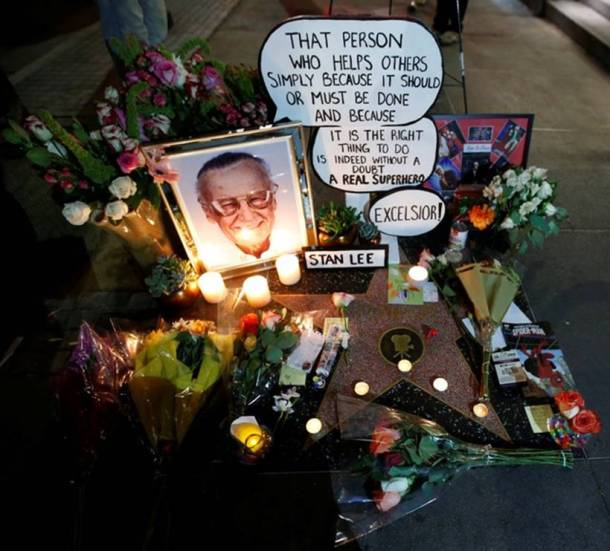 Thanks to my colleagues at NYCC, I got to meet him personally as well. I was able to get a shout out for fans back home and have a small chat with him. I knew it was a once in a lifetime experience back then, I truly feel that today. 
We at Comic Con India will be hosting panels in each of our show cities in tribute to Stan Lee. Starting with this Saturday at Bengaluru Comic Con 2018.
We all will forever be grateful to Stan for giving us our favourite characters, stories and for letting us be part of the world he built that will now carry his legacy forward. He was larger than life, truly legendary and one of a kind!
And as he would have put it - Excelsior! Upward & Onward to Greater Glory!
Read Exclusive COVID-19 Coronavirus News updates, at MyNation.
Last Updated Nov 14, 2018, 2:31 PM IST