Priyanka Chopra-Nick Jonas' wedding fireworks sparked a debate as actor spoke against the use of crackers earlier

Jodhpur: Amid all the colourful pictures from the big fat Indian wedding of actor Priyanka Chopra and American musician Nick Jonas, there's a dark contradiction leaving many fans distraught. Not long ago, in a 'public service' video created by pharma major Cipla ahead of Diwali, the actor had urged people not to use firecrackers and "think about patients of asthma".
"Let Diwali be about lights and laddoos and love and not pollution," the video has Chopra saying quite emphatically, hands folded for the audience. In contrast, Jodhpur's Umaid Bhavan Palace, which hosted Chopra's wedding, witnessed a wanton bursting of crackers — an obnoxious show of sound and emission of dangerous gases. It is something that Chopra had lobbied against earlier.
Less pollution, more ladoos! Here's wishing everyone a safe and Happy Diwali! #BerokZindagi@priyankachopra pic.twitter.com/4InCs7MpHx

— Breathefree (@ibreathefree) November 6, 2018
During Diwali, the law enforcement machinery in Delhi had kept a very strict vigil in the wake of the Supreme Court laying down clear times and conditions on the bursting of crackers. The apex court had allowed the bursting of only green crackers, that too for a certain period and on certain days. 
Many celebrities joined the movement against crackers, which was taken as a concerted attempt to curb the Hindus from celebrating their festivals. But in wake of the rising PM 2.5 and PM1 — two main pollutants in Delhi at that time, people let go of their objections. But Chopra making a complete U-turn within a month has left many bewildered.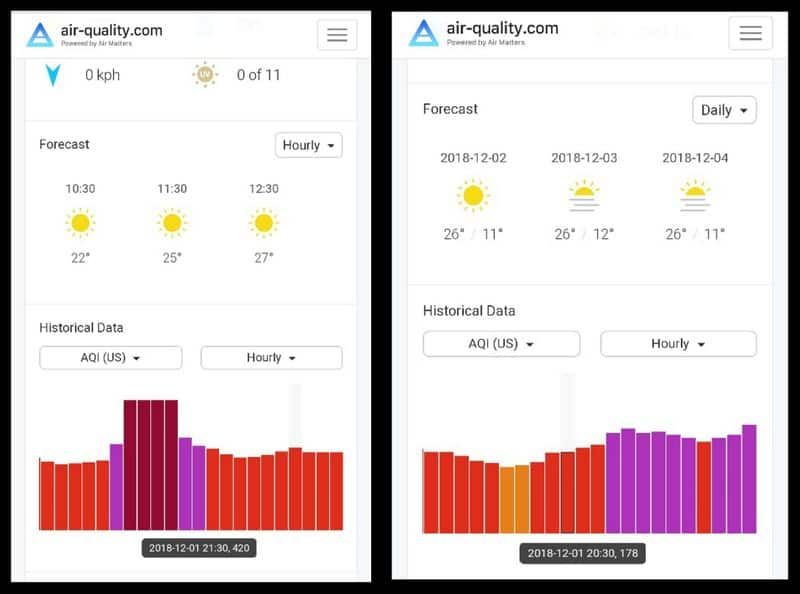 In fact, they had valid reasons to be upset. The air quality index (AQI) of Jodhpur, where Chopra and Jonas got married and indulged in the opulent display of fireworks, shot off to a shocking 420 after 8 pm when the display started. In fact, the AQI of Jodhpur remained hazardous for four long hours. To give a context, Delhi, which is infamous for its bad air quality was only about half polluted than that of Jodhpur on Saturday, during the same time.
Users who felt let down by the utter hypocrisy of Nickyanka wondered if the Supreme Court would take any action in this case, with a good hint of sarcasm to their outburst...
So today fireworks are emitting oxygen... #PriyankaNickWedding

— DraGonFLY 🇮🇳 (@ChaitraSalian) December 1, 2018
Congratulations to @priyankachopra for inventing non polluting, green crackers which can help asthamatic ppl.#PriyankaKiShaadi #PriyankaNickWedding #PriyankaChopra

— Drunk Gamer (@drunkgamer11) December 2, 2018
Khair, laws are applicable only for the poor and middle class. Ameer logon ke liye kya kanoon aur kya court. Fuck this shit. Person who got arrested because his kids burst a cracker should learn that he should become a Bollywood star for his kids to light a pataakha.

— Gappistan Radio (@GappistanRadio) December 1, 2018
 But for now, the newly-weds seem too busy to respond to the wrath. And the courts that otherwise are quite vocal on such issues are quiet.