The year has been an unusual one for the Indian film industry with sleeper hits making the box office ring
2018 will end soon. Many small and big films hit the marquee this year. Few of them rocked the charts, becoming blockbusters. There were some sleeper hits, a handful of marginally profitable ventures, and a few others that broke even. The rest failed to attract footfalls, hurting producers badly. 
Also read: Andhadhun to Ratsasan: 10 top-rated movies that you should have watched in 2018
The story of success and failure had all the standard elements. Yet, 2018 has been a rather unusual year for Hindi cinema. To start with, film-goers conveyed an important message to Bollywood. Using a cornucopia of cash to showcase attractive VFX, obscenely expensive sets, and major stars aren't all they want. Big releases were preceded by well-plotted marketing strategies. Such devices could only make the viewers gravitate to the theatres for the first couple of days. Not many mediocre or bad films managed to attract viewers after professional critics and, more importantly, social media users were disappointed by what they saw on the first or second day.
Internet reviews decided the fate 
Negative feedback had a grave impact on the much-hyped fantasy drama Thugs of Hindostan. The film was a visual feast in which Amitabh Bachchan and Aamir Khan shared screen space for the first time ever. Weak story and unimaginative direction were the real culprits, leading to criticism followed by disappearance from the theatres.
Another big budget film Race 3 got lucky and fared somewhat better despite shoddy writing and forgettable performances.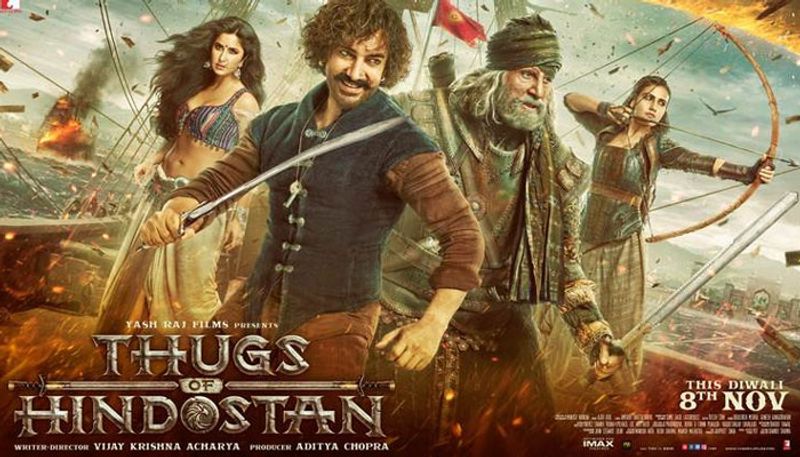 At the moment, Zero is struggling to pick up speed at the box-office. Shah Rukh Khan's midget character Bauua Singh was shrewdly marketed for a long time before the film was released. However, a poor second-day collection of Rs 18 crore is a clear indication that the biggest of actors cannot punch above his weight if the content fails to pass the acid test of acceptance. 
Big budget doth not maketh a hit

Every maker of big-budget film needs to answer a common question. With the producer spending Rs 100 crore and more, how can he make a film that can satisfy the disparate expectations of each and every constituency of viewers?
Shankar's sci-fi film 2.0 gave the viewers what they were looking for and became a grand success story. Starring Rajinikanth and Akshay Kumar, the film that was made with an incredibly high budget of Rs 543 crore became a blockbuster. Rajinikanth was the highlight, while spectacular VFX and Kumar's solid turn as the antagonist also played a big role in drawing millions of viewers to the theatres.
Year of sleeper hits
2018 makes for an interesting case study because of the big picture. Most good and brilliant performers at the box-office were smartly budgeted films belonging to diverse genres. A few makers of such films toed the formulaic line, while the others showed the desire for looking around the stereotype. 
Made with a budget of Rs 59 crore and starring Tiger Shroff, Baaghi was a celebration of brawn and clichés. The story of an Indian Army special forces soldier, who goes on a search for his former girlfriend's missing daughter, the film had a wafer-thin plot. But it worked because youngsters, in particular, went to watch the leading man with a splendid physique perform spectacular stunts and take on his onscreen enemies in high voltage action sequences. The film grossed Rs 253 crore, making it the highest earning film in this category. 
Thankfully, however, most small- and medium-budget films revealed their makers' preference for offbeat ideas. Hichki in which Rani Mukherji's character of a teacher suffers from a neuropsychiatric disorder called Tourette syndrome was one of them. Inconsistent but well-intentioned, the story of willpower and acceptance cost a meagre Rs 12 crore to make. It made a killing at the box-office, earning Rs 239 crore.
A sensitive social drama, Badhaai Ho is the story of modern-day urban middle-class India. A middle-aged woman with grown-up children gets pregnant, which is looked down upon. Does lovemaking have an expiry date? Can a couple have a child at middle age after their elder ones have grown up? The film, which asks these questions, was made at a budget of Rs 29 crore and grossed over Rs 221 crore.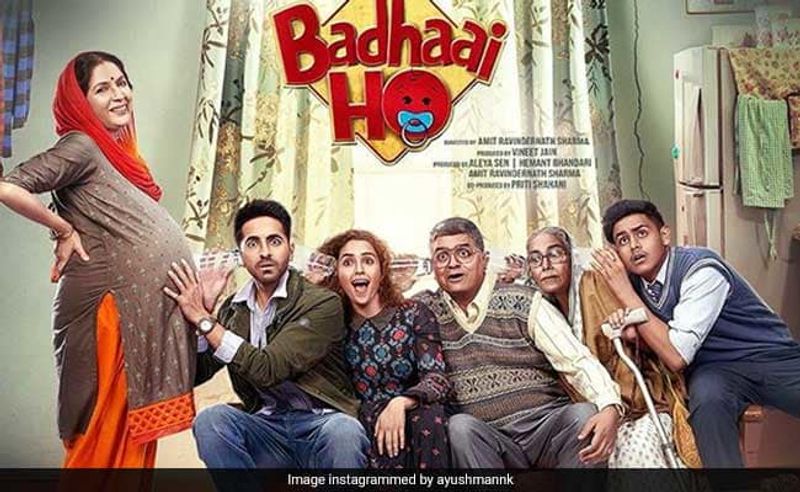 Ladies first
Big Bollywood films are headlined by big male stars, which partly explains their big budget. Rather predictably, several small films had female actors as protagonists.
Raazi has Alia Bhatt in the role of a Research and Analysis Wing (RAW) agent, who gets married into a Pakistani family so that she can relay strategically sensitive information to Indian authorities. A gripping drama, this 30-crore film grossed Rs 194 crore.
Stree, a thoroughly enjoyable supernatural comedy, tells the story of a female spirit that attacks men during an annual festival. Engrossing for the most part, and significantly aided by fine performances from Shraddha Kapoor and Rajkummar Rao, this 23-crore film made 180 crores.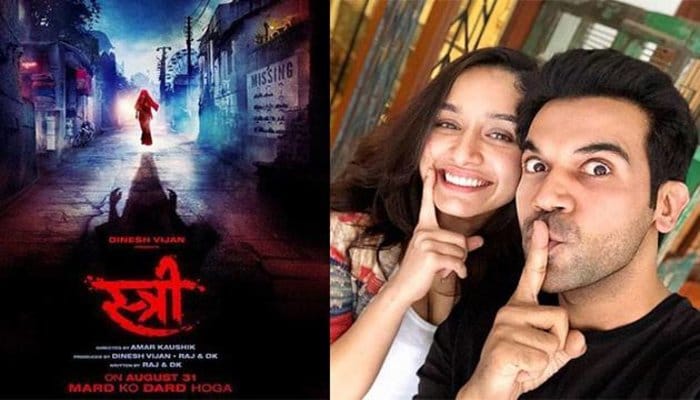 Apart from Baaghi 2, a couple of other ordinary films got lucky, too. A rare film with an all-woman leading star cast (Kareena Kapoor, Sonam Kapoor, Swara Bhaskar, Shikha Talsania), Veere Di Wedding is the story of four best friends who have had widely different experiences in life. Marred by an incoherent story and ordinary treatment, the film found many viewers and grossed Rs 138 crore, which is substantially more than the budget of Rs 42 crore.
The success of Sonu Ke Titu Ki Sweety, a sexist story of modern relationships that marketed gender stereotypes, surprised everybody. Made for Rs 30 crore, it grossed Rs 148 crore. 
Plot is king
Sui Dhaaga, a likeable social drama, isn't a flawless film. But the characters of the endearing protagonists (Varun Dhawan and Anushka Sharma) struck a chord with the viewers. Good word-of-mouth reports and social media posts helped the 35-crore film gross Rs 158 crore. 
102 Not Out, the story of a father-son relationship which brought Amitabh Bachchan and Rishi Kapoor together, did no such thing. It simply tried to entertain the viewers, succeeded quite often and grossed Rs 115 crore. The budget: Rs 35 crore. 
Andhadhun, a brilliant neo-noir thriller, was not the highest earning film among the small and medium budget films. Easily the best film this year, the film's amoral characters, sophisticated plot, superb performances by Tabu and Ayushmann Khurana and Sriram Raghavan's first-rate direction impressed everybody. The 32-crore film made Rs 111 crore, which is excellent for a film of this genre.
Some other films performed decently enough to make their producers smile. The list includes the poignant romantic drama October, the biographical sports drama Soorma and the inter-religious love story Kedarnath which is still running at the theatres.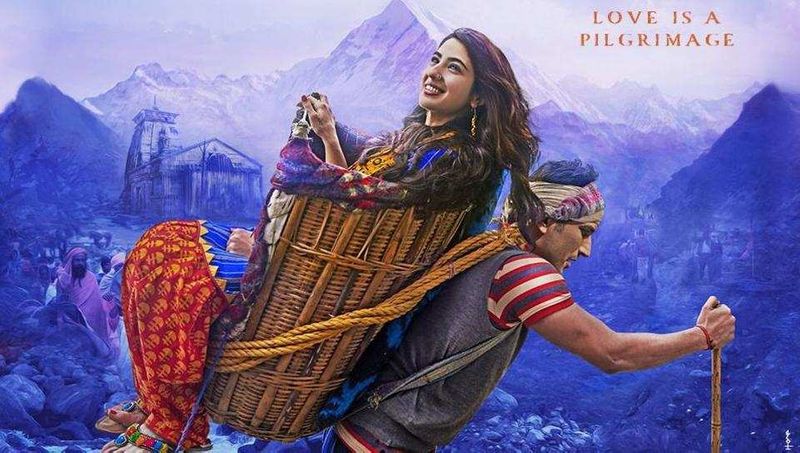 2018 didn't disappoint any ardent fan of Hindi cinema. The year had its share of bad and boring films. But it also produced many successful films made with modest budgets and without big stars. 
Box office performance showed that superstars continued to preside over the minds of the masses. Thugs of Hindostan, despite being a colossal Aamir Khan failure, managed to gross around Rs 260 crore. Seen in isolation without keeping the budget (Rs 335 crore) in mind, those numbers are more than respectable.
The heartening takeaway, however, is that films that dared to be different fared well. That is good news, both for viewers and makers. 
Last Updated Dec 26, 2018, 2:36 PM IST