At the ICC World Cup 2019, Virat Kohli cannot do it alone for India. Shikhar Dhawan and Rohit Sharma, along with Kohli, have contributed nearly 55% of India's ODI runs since the 2017 Champions Trophy. The Men in Blue are totally dependent on their top-trio, so much so that it is now an open trade secret among opposition bowlers
Southampton: 1983 was a turning point in the history of world cricket. When Kapil Dev lifted that trophy at the Lord's balcony, a nation woke up to this sport. Sure, it was played with great passion before that summer too. But the behemoth that is Indian cricket now – in terms of fan following and financial muscle – was realised because of that epochal moment.
Also read: World Cup 2019 format, rain rules, Super Over and other playing conditions
2011, then, was a direct consequence of that triumph too. How many times has Sachin Tendulkar professed that his interest in cricket truly peaked because of that 1983 World Cup victory? And how many of that latter winning team did he himself inspire to pick up bat or ball – Virender Sehwag, Gautam Gambhir, MS Dhoni, Virat Kohli, Suresh Raina, Harbhajan Singh, Yuvraj Singh, Zaheer Khan, and so on – all of them ardent Tendulkar fans.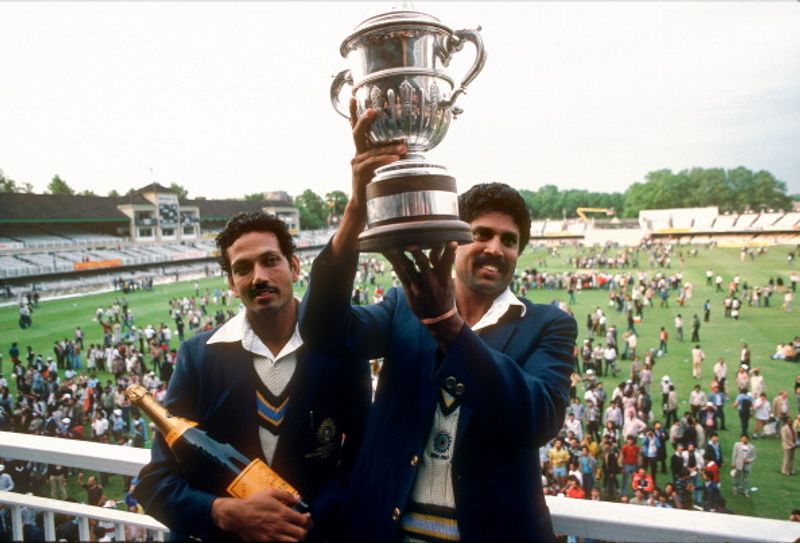 Admit it – in one way or another, all of our strings are attached to that great feat in an English summer when a lowly team – 66/1 favourites – beat the mighty West Indies. Kapil's Devils made history. Dhoni's Daredevils replicated it a generation later. Can Virat Kohli inspire his Men in Blue and join their elite company?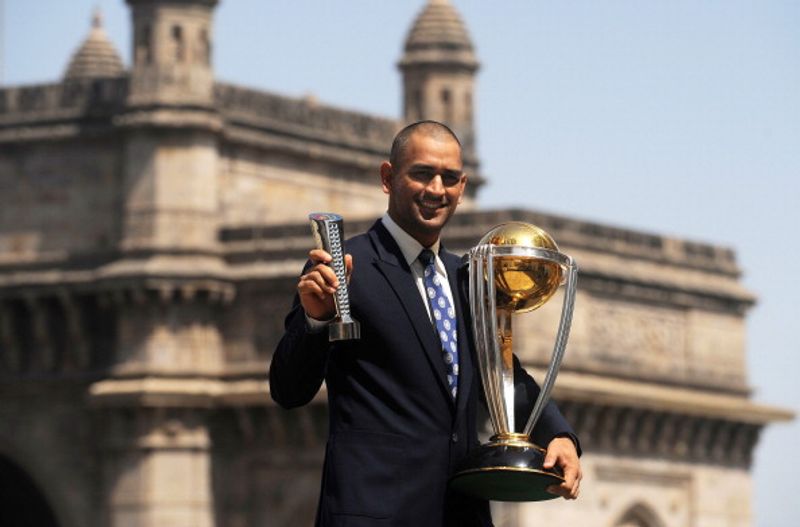 Strengths
Let there be no doubt about it, Kohli himself is the driving force behind Team India. Anything and everything has his imprint on it. At number three, he is the rock that holds the batting together, while his passion reflects in the manner he commands the field from mid-off or mid-wicket. Of course, at times, he lets Dhoni or Rohit Sharma take charge of things – bowling changes, gradual differentiation in field placements, etc. 
Also read: Full schedule of India matches at World Cup with start times, live TV, streaming info
And thus, Kohli the batsman assumes prime significance herein, more than even Kohli the captain. If the former gets runs, whether setting a score or chasing, Team India invariably crosses the finishing line. Sample this – he has 90 scores of 50-plus in 227 ODIs. 62 out of these 90 instances, India have won – that's a stunning success ratio of 68.8%.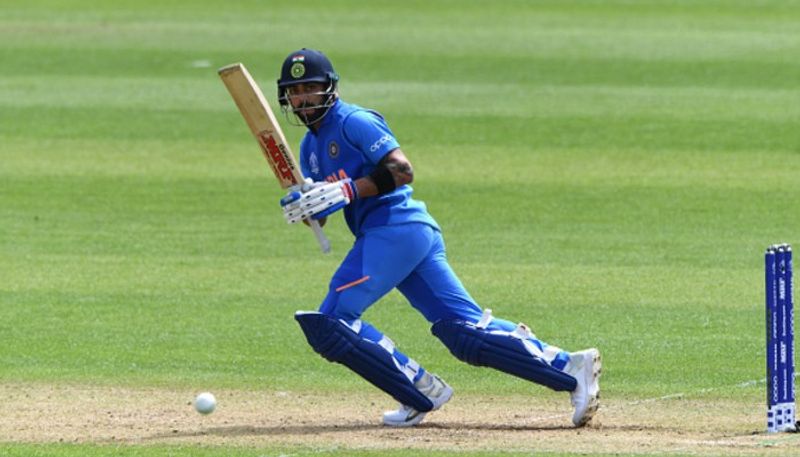 Yet, he cannot do it alone. Shikhar Dhawan and Rohit, along with Kohli, have contributed nearly 55% of India's ODI runs since the 2017 Champions Trophy. The Men in Blue are totally dependent on their top-trio, so much so that it is now an open trade secret among opposition bowlers. Even in 2019 itself, India have played Australia (twice) and New Zealand before this World Cup, losing five games out of 13. Four out of those five times, two of Sharma, Dhawan and Kohli failed to cross the 50-mark. 
Weaknesses
This, in a way, lays into the middle order, wherein the number four spot has been a long-standing problem. Back in 2017, the team management brought back Yuvraj Singh as a short-gap measure for the Champions Trophy. It didn't work, while number four became a revolving door and a game of musical chairs began to see who would fit in. As many as nine batsmen were trialled at this spot, and as late as March this year, after which Ambati Rayudu – after being given the longest rope at this spot over the past seven months – was surprisingly left out of the final squad.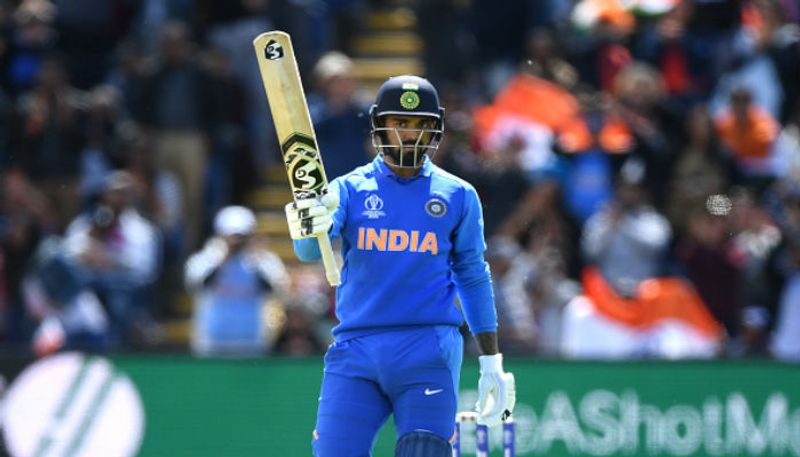 In essence, the team management always wanted KL Rahul to bat at this spot. This number four experimentation had begun with him, and perhaps it has now ended, with Rahul scoring a fine hundred in the warm-up game against Bangladesh. Yes, it was a non-ODI game yet the underlying point is in him translating some IPL form on this bigger arena.
Also read: Full list of TV channels for each country to watch World Cup 2019
And as we saw in that warm-up, it frees up the lower order to be shuffled around as per need. In the absence of Rishabh Pant, there is a lack of hitting prowess in the Indian line-up. Only Hardik Pandya is available if there is need for instant acceleration; otherwise Dhoni and Kedar Jadhav need to take their time settling in, before they can attack the bowling.
Dhoni's strike rate in the last 12 months was 74.23, down from his career strike rate of 87.55. In comparison, he has upped the ante a bit in 2019, striking the ball at 78.22 – perhaps he was trying not to hit peak form too early, given how his batting prowess is on the wane. In a lower-order dependent largely on Pandya for hitting out, Dhoni's form is going to play a pivotal role in determining India's fortunes, irrespective of whether he comes in to bat early or late. 
Also read: All the 10 squads for World Cup 2019
This fine balance of strength and weakness is found in the bowling department too. On paper, India have one of the most balanced attacks in the fray, along with England and Australia. It is no wonder that these three sides started the 2019 World Cup as favourites then. 
With the likes of Bhuvneshwar Kumar, Mohammed Shami and Jasprit Bumrah forming the pace attack, India have the good fortune of fielding two wrist spinners in the same playing 11. It makes them a singular side in the tournament capable of doing so – a potent threat, considering that either one of Kumar or Shami will partner Bumrah first up.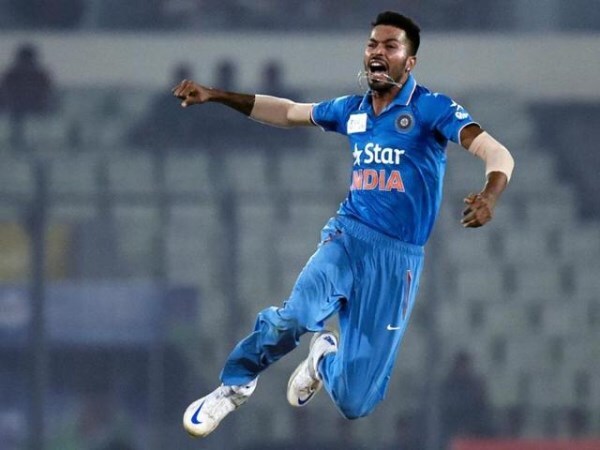 This is where Pandya comes into dual focus. His prowess with the bat notwithstanding, his role with the ball becomes all the more important in the current scheme of things. As the fifth bowler, he had not completed his spell through a majority of the Champions Trophy. In the last two years, however, he has gained leaps and bounds as a bowler, thanks partly to his Test experience. The underlying point herein is that the fifth bowler's role will have a major bearing on how the Indian attack shapes up. 
Along with Pandya, Vijay Shankar, Kedar and Ravindra Jadeja will also play the all-rounder role. There are a plethora of permutations and combinations available to Kohli here and much of it depends on fitness and conditions. Jadhav and Jadeja are inter-changeable, while Shankar can beef up Pandya's shortcomings as the third pacer, if any. This Shankar-Pandya combination is also the reason why India's selectors didn't opt for a fourth full-time pacer, as is the norm for a tournament like this. 
At the time of writing, it has been a sedate start over the first four days with a few fiery moments thrown in (Ben Stokes' catch!). India have a massive advantage setting off late, as they are now well rested from their travails in the IPL. Undoubtedly, when the Men in Blue take the field this week, the 2019 World Cup will finally come alight.