India captain Virat Kohli made a big statement on wicketkeeper Rishabh Pant's role in the ODI team. The skipper said this after India defeated Australia by seven wickets and won the ODI series 2-1 in Bengaluru
Bengaluru: India are set to keep Rishabh Pant waiting to return to ODI Playing XI after KL Rahul impressed as wicketkeeper-batsman. Captain Virat Kohli confirmed that Rahul will continue as the stumper "for a while".
After India sealed the three-match ODI series 2-1 against Australia in Bengaluru on Sunday night (January 19), Kohli backed Rahul as wicketkeeper.
Also read: India win series after Rohit Sharma's century
"I think lack of clarity in terms of positions has really hurt us in the past. Now that we understand that, this feels right. We will go ahead with that for a while and figure out if this is the right thing to do or not. You cannot chop and change immediately and create confusion among the group," Kohli told reporters referring to India's No. 4 problems at the ICC World Cup 2019, after winning the third ODI by seven wickets.
Also read: This is how watching videos helped KL Rahul
"We are playing very well, unchanged team and did the job with two back-to-back wins. Don't see any reason why we should change this balance. It has done well for the team," he added.
Also read: India off to winning start in U-19 World Cup
An injury to Pant opened the door for Rahul to done the big gloves. He impressed in the second ODI, both in front of the stumps and behind them. Though Pant was fit for Bengaluru ODI, India went in with Rahul as wicketkeeper.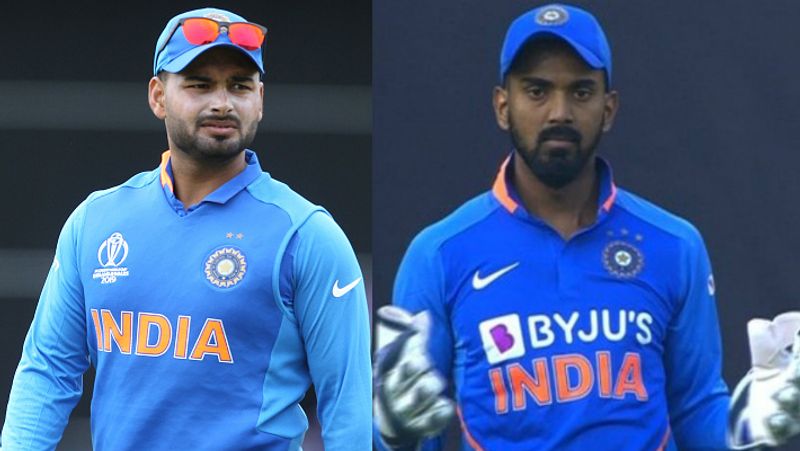 "It (Rahul's keeping) definitely allows us to play an extra batsmen which strengthens our batting massively. That is a very important factor as far as the team balance is concerned," Kohli explained.
Watch : That ultra-fast stumping from @klrahul11

📽️📽️https://t.co/h6iJhcegYE #INDvAUS pic.twitter.com/Lz7IYhlO1l

— BCCI (@BCCI) January 17, 2020
Kohli recalled how Rahul Dravid was India's wicketkeeper in the 2003 World Cup in South Africa and that allowed the team to play an extra batsman. In that tournament, the Sourav Ganguly-led team finished runners-up, losing the final to Australia.
"If you look at the 2003 World Cup, when Rahul bhai started keeping, the balance became different because you could play an extra batter and guys at the top could really play positive cricket," the right-hander said.
Today (January 20), Kohli and his men will leave for New Zealand. They will play five T20Is, three ODIs and two Tests against the Kiwis. The first T20I is on January 24 in Auckland.
India tour of New Zealand schedule
T20Is (All matches start at 12.30 PM IST)
1st T20I (January 24) - Auckland
2nd T20I (January 26) - Auckland
3rd T20I (January 29) - Hamilton
4th T20I (January 31) - Wellington
5th T20I (February 2) - Mount Maunganui
ODIs (All matches start at 7.30 AM IST)
1st ODI (February 5) - Hamilton
2nd ODI (February 8) - Auckland
3rd ODI (February 11) - Mount Maunganui
Tests (All matches start at 4 AM IST)
1st Test (February 21-25) - Wellington
2nd Test (February 29-March 4) - Christchurch