PM Narendra Modi recalled the heroics of VVS Laxman and Rahul Dravid from the historic Kolkata Test in 2001. Modi motivated students during the Pariksha Pe Charcha 2020 event in New Delhi. Modi also spoke about Anil Kumble bowling with a broken jaw in 2002
New Delhi: To motivate students, Prime Minister Narendra Modi on Monday (January 20) cited the examples of cricketers Rahul Dravid, VVS Laxman and Anil Kumble.
During his interaction with students as part of Pariksha Pe Charcha 2020 event at Delhi's Talkatora Stadium, PM Modi recalled how Dravid and Laxman guided India to a historic Test win over Australia at Kolkata's Eden Gardens in 2001.
Also read: India win ODI series in Bengaluru
In that Test, which is part of cricket folklore, India followed on and won the match. Laxman hit an epic 281, India's highest Test individual score at the time. Dravid had made 180.
"Do you remember the India-Australia Test series in 2001? Our cricket team was facing setbacks. The mood was not very good. But, in those moments can we ever forget what Rahul Dravid and VVS Laxman did. They turned the match around," PM Modi told students.
Similarly, who can forget @anilkumble1074 bowling with an injury. This is the power of motivation and positive thinking: PM @narendramodi #ParikshaPeCharcha2020

— PMO India (@PMOIndia) January 20, 2020
This was the response when a girl from Rajasthan asked Modi to motivate students for the board exams. PM Modi also recalled how Kumble bowled with injury in the West Indies.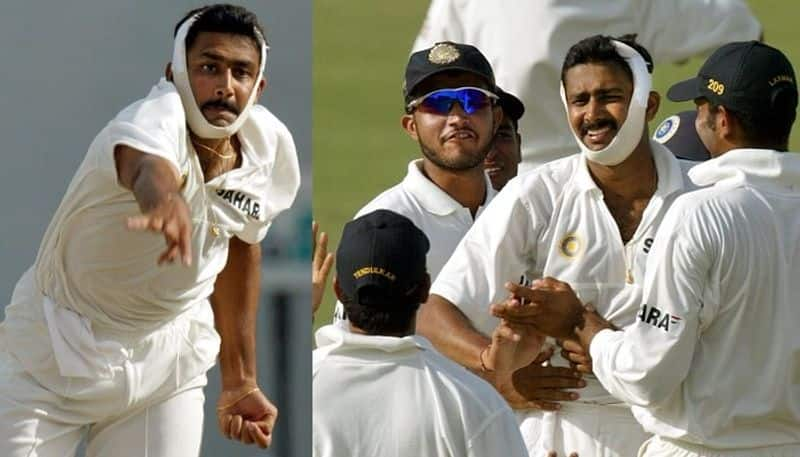 Also read: Exclusive chat with Matthew Hayden
"Similarly in 2002, our bowler Anil Kumble got injured after being hit by a bouncer. It was not sure whether he will bowl in the match or not and even if he had not bowled, the country would not have had blamed him. But he decided to play and took the wicket of Brian Lara. With that wicket, he turned the match around. One person's determination can motivate others as well," Modi said.
In that match, Kumble, with his jaw strapped, bowled 14 overs in a row. Despite a broken jaw, he did not give up the fight and took the big wicket of Lara. The contest was played at the Antigua Recreation Ground in May 2002. The game ended in a draw.
Read Exclusive COVID-19 Coronavirus News updates, at MyNation.
Last Updated Jan 20, 2020, 2:16 PM IST