The 37-year-old left-hander had not played for India since June 2017 when he featured in an ODI against West Indies in North Sound. Yuvraj Singh announced his retirement on Monday (June 10) in Mumbai
Mumbai: All-rounder Yuvraj Singh, who was the Man-of-the-series in India's 2011 World Cup triumph, announced his retirement from international cricket and also the Indian Premier League (IPL), in Mumbai on Monday (June 10).
The 37-year-old left-hander had not played for India since June 2017 when he featured in an ODI against West Indies in North Sound.
Photos from Yuvraj's cricket journey
Recently, he played for Mumbai Indians (MI) in the IPL 2019. He featured in only four matches for MI, who won the title after defeating Chennai Super Kings (CSK) in the final.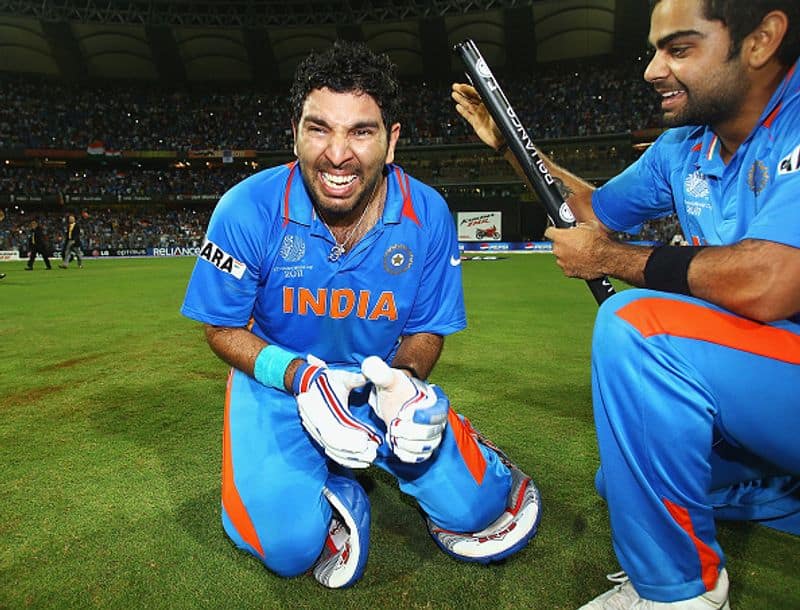 "A very difficult and at the same time a very beautiful moment for me. After 25 years, in and around 22 yards, and after almost 17 years of international cricket on and off, I have decided to move on," Yuvraj said at his retirement press conference in Mumbai.
"It was a love-hate relationship with the sport, in retrospect. I don't think I hated the game, because the love I have for it today, which will remain a constant till the end of [my] life. I can't really express in words what is that feeling.
This game taught me how to fight, how to fall, to dust myself off and get up again and move forward. I have failed more times than I have succeeded, but I never gave up, and will never give up, till my last breath, and that's what cricket has taught me. I gave my blood and sweat to the game once I got on to it, especially when it came to representing my country," he added.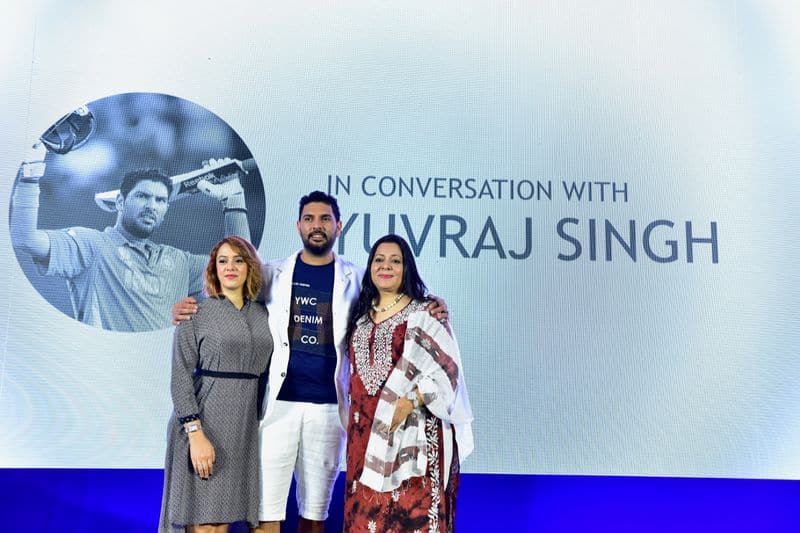 Recalling the World Cup and his time spent in international cricket, he said, "As I go back in time today, my life has been like a roller-coaster ride. Winning the 2011 World Cup, being Man-of-the-series, four Man-of-the-match awards, was all like a dream, which was followed by a harsh reality, getting diagnosed with cancer. It was like touching the sky and then falling down at light speed and hitting the ground hard. All this happened so quickly, and that too when I was (at) the peak of my career. But in that moment, everyone to whom I mattered, stood together for me - my fans, my friends, my family."
Yuvraj, best remembered for his heroics in the 2011 World Cup, battled cancer to make a comeback to the Indian team. His other best moment in international cricket is hitting England's Stuart Broad for six sixes in an over during the World Twenty20 Championship in South Africa in 2007.
An attacking batsman, Yuvraj excelled in the limited-overs game but could not replicate the same success in Tests. He played only 40 five-day games. In 304 ODIs, he scored over 8,000 runs with 14 centuries and 52 fifties. He also played 58 T20Is and was part of World T20 winning squad in 2007.
Yuvraj made his international debut in the year 2000 during the ICC Champions Trophy in Nairobi.
Read Exclusive COVID-19 Coronavirus News updates, at MyNation.
Last Updated Jun 10, 2019, 4:27 PM IST