World Cup 2011 hero Yuvraj Singh's 10 best knocks that nation won't forget
First Published 10, Jun 2019, 4:06 PM
Bengaluru: Yuvraj Singh bid adieu to international cricket and the Indian Premier League (IPL) on Monday (June 10) in Mumbai. One of the finest limited-overs batsmen for India, Yuvraj is best remembered for his outstanding performances in the ICC World Cup 2011 that India won under the leadership of MS Dhoni. Yuvraj won the Man-of-the-tournament award with 362 runs and 15 wickets. Later, he was diagnosed with cancer. He overcame that battle to play for India again. MyNation looks back at 10 of Yuvraj's best innings across formats that the nation will never forget.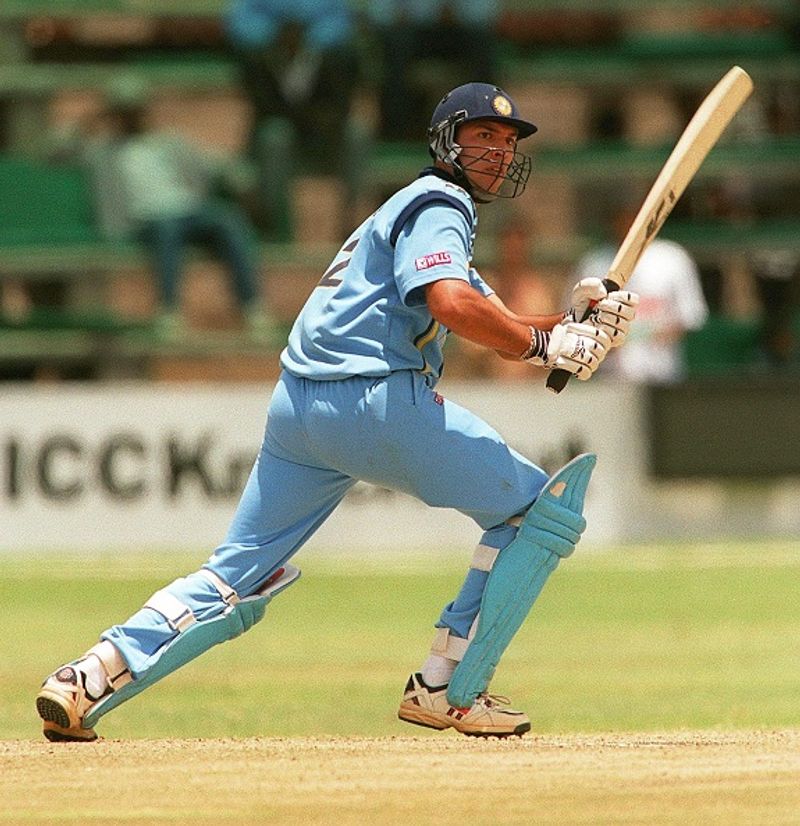 Yuvraj (84) vs Australia, ICC Champions Trophy (ICC Knockout), Nairobi, October 7, 2000. Yuvraj announced his arrival on the international stage with this impressive innings which sent Australia out of the global tournament. This was only the second game for Yuvraj and his first time batting in ODIs.
Yuvraj (69) vs England, NatWest Trophy final, July 13, 2002. This is one of Yuvraj's most memorable knocks. From 146/5, he and Mohammad Kaif (87 not out) complete an epic chase of 326 at Lord's.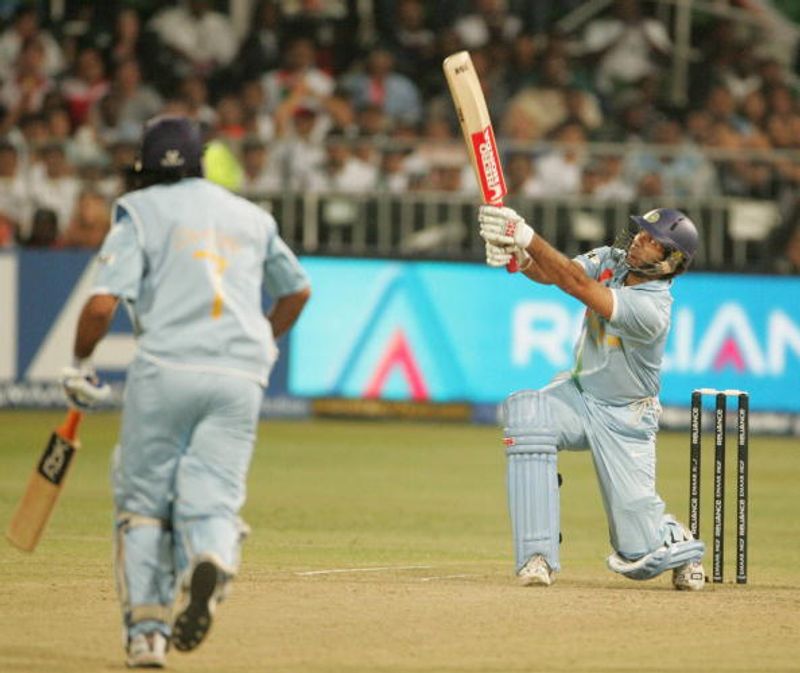 Yuvraj (58 off 16, 7x6, 3x4) vs England, ICC World Twenty20 2007, September 19, 2007. This match is remembered for Yuvraj's six sixes in an over off Stuart Broad. He also blasted a world record 12-ball fifty during this outstanding innings.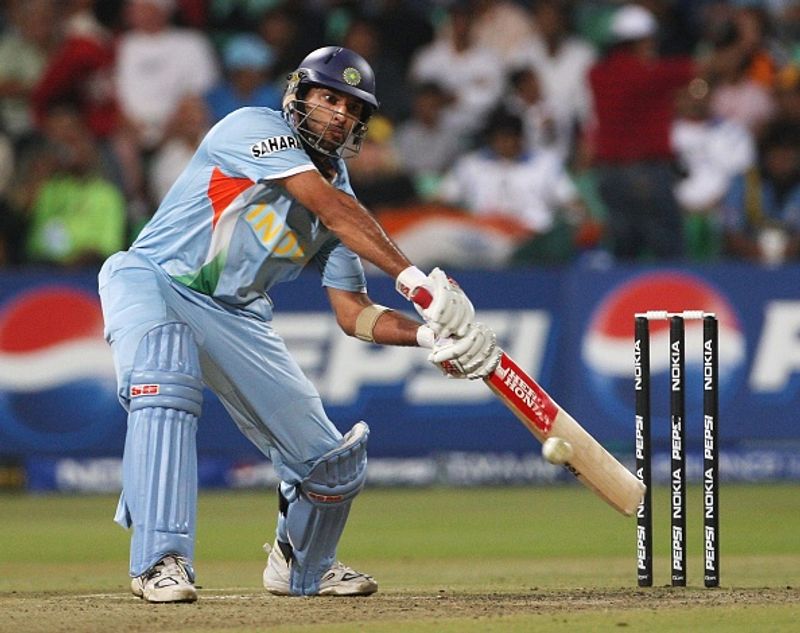 Yuvraj (70 off 30, 5x6, 5x4) vs Australia, World T20, September 22, 2007. Yuvraj continued his rich vein of form as India knocked out Australia as the left-hander punished the opposition bowlers in the semi-final.
Yuvraj (57 not out) vs Australia, ICC World Cup 2011 quarter-final, March 24, 2011. Yuvraj's knock put Australia out of the tournament, ending their winning streak in World Cups. He and Suresh Raina (34 not out) rescued India from 187/5 while chasing 261. Earlier, he had taken two wickets in the match.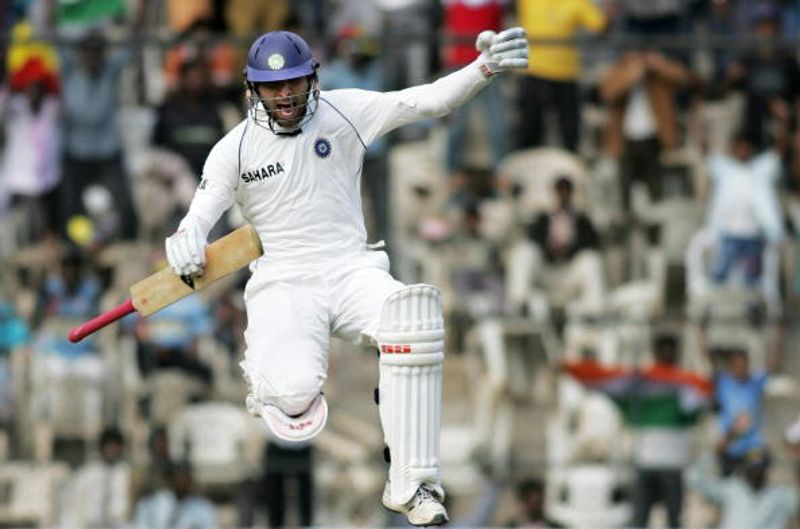 Yuvraj (112) vs Pakistan, Test, April 2004, Lahore. This was Yuvraj's maiden Test hundred. Despite his knock, India lost. The left-hander couldn't make it big in Test cricket and featured in only 40 matches.
Yuvraj (113) vs West Indies, ICC World Cup 2011, March 20, 2011. Yuvraj's lone century in the 2011 World Cup came against West Indies as the hosts won by 80 runs.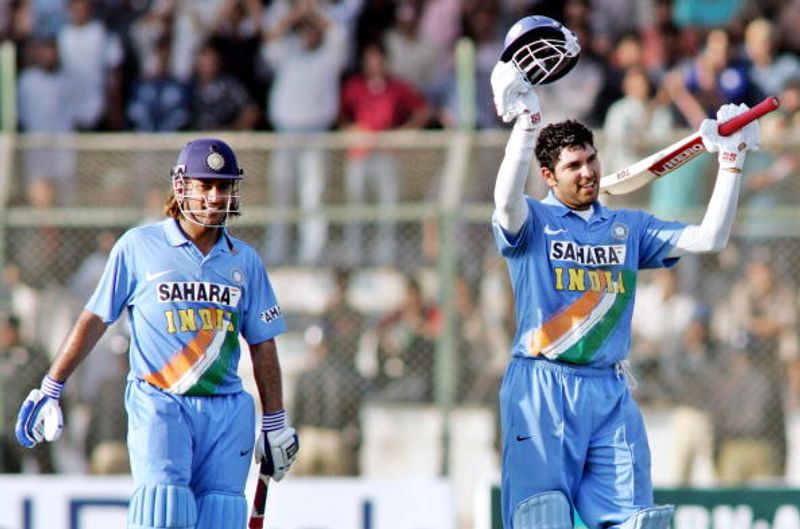 Yuvraj (107 not out) vs Pakistan, bilateral ODI series, February 19, 2006. In Karachi, India chased down 287 thanks to Yuvraj's 107 not out off 93 with 14 fours. MS Dhoni was unbeaten on 77. Yuvraj won the Man-of-the-match award.
Yuvraj (139) vs Australia, VB Series, January 22, 2004. In Sydney, Yuvraj hit a 122-ball 139 but his knock went in vain as the hosts won by wickets with one ball to spare (Duckworth/Lewis method).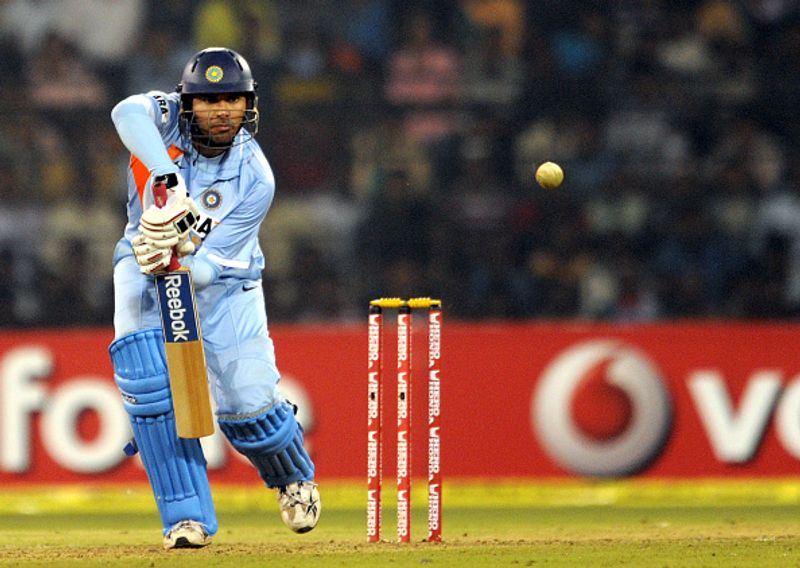 Yuvraj (150) vs England, bilateral ODI series, January 19, 2017. Thanks to Yuvraj's 150 off 127 balls with 21 fours and three sixes, India posted a mammoth 381/6 in Cuttack. There was a century from Dhoni too. India won by 15 runs.