The Swara Bhasker again makes half-baked political remark about BJP's candidate for Bhopal. She said Pragya could wear a saffron sari but it did not make her a saint. Swara conveniently ignored that agencies have failed to prove any charge against Pragya.
Mumbai: Bollywood actor Swara Bhasker has described the BJP candidate for Bhopal, Pragya Thakur, as a "mix of politics and crime". Nevermind the agencies and a determined Congress have failed to prove a shred of evidence against her in court despite nearly a decade of her incarceration and subsequent release.
Swara also called Pragya a "Hindu terror suspect". She said, "Terrorism has no religion, but terrorists do have one. Anyone, including Hindus, Muslims, Christians and Buddhists, can be accused of acts of violence and terrorism. Pragya Thakur considers herself a Hindu and is facing terror charges, so she is a Hindu terror suspect."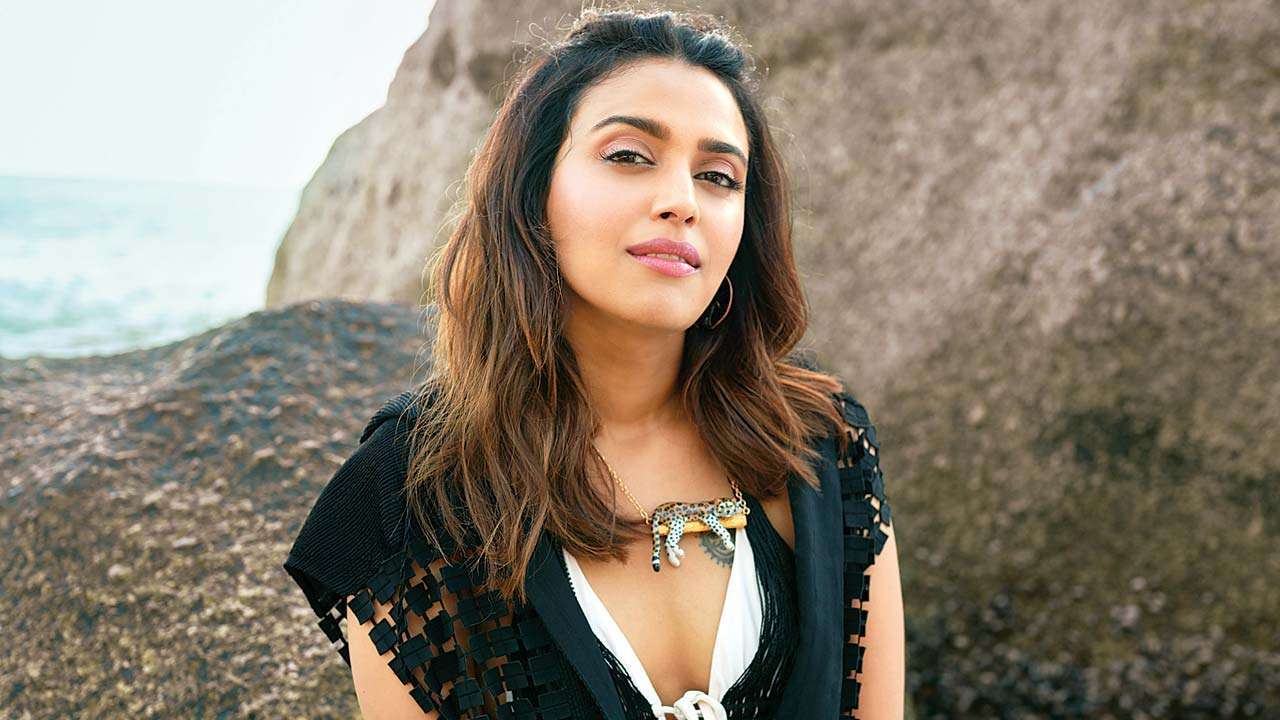 Swara further said that wearing saffron doesn't make anyone a saint. The actress continued to slam Pragya and asked if she could also wear a saffron sari and may like to be called 'Sadhvi Swara Bhasker'. 
"What Pragya Thakur represents in the election is harmful. She is a mix of politics and crime. I have come here to campaign against her," news agency IANS quoted Swara as saying.
Swara conveniently failed to mention how the Congress's attempt to set the "Hindu terror" narrative and appease minorities for votes had been called out repeatedly and disproved in court.
Pragya has also accused agencies under the Congress-led UPA government of torturing her in custody.
Pragya was incidentally barred from holding public meetings, processions, rallies, road shows and giving interviews, and making public utterances in the media in connection with the ongoing elections for three days. Other leaders who were temporarily barred from camapigning include Azam Khan of SP, Navjot Singh Sidhu of the Congress and Yogi Adityanath of the BJP.
@ReallySwara Terrorism has no religion but terrorists do have @SadhviPragya_MP considers herself a Hindu and is facing terror charges, so she is a Hindu terror suspect @INCIndia @INCMP @BJP4India @BJP4MP @drhiteshbajpai @shailendranrb @ajaiksaran #PragyaThakur #ModiAaneWalaHai pic.twitter.com/Ps4afKO3Jw

— Anurag Dwary (@Anurag_Dwary) May 6, 2019
Reports suggest that Swara will be campaigning for Aam Aadmi Party's East Delhi candidate Atishi today. Actor-turned-politician Prakash Raj is also campaigning for  AAP.
Not just that, Swara and Prakash Raj had also campaigned for CPI candidate Kanhaiya Kumar in Begusarai, Bihar.
(With inputs from agencies)