Saif Ali Khan's ex-wife Amrita Singh lost her cool when she was asked about Kareena Kapoor's son Taimur

We have seen Kareen Kapoor and Saif Ali Khan's children from his ex-wife Amrita Singh, Sara Ali Khan and Ibrahim Ali Khan spending time together on many occasions. But, have you ever seen Amrita Singh with Kareena's son Taimur Ali Khan together?
No, not even once have we seen Amrita hanging out with Kareena or Taimur in pictures.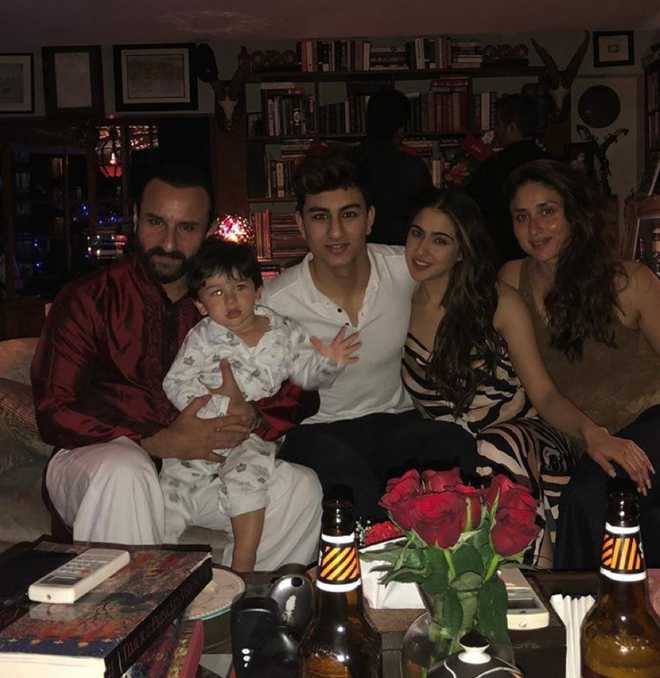 It was during Kareena's pregnancy when a journalist asked Amrita about Kareena's health. Amrita was reportedly annoyed.
In 2016, when news of Kareena's pregnancy grabbed headlines on national media and members of the Bollywood industry were showering Kareena with their blessing, entertainment website Bollywoodlife tried to get in touch with Amrita for her reaction.
Upon listening to the question, Amrita lashed out at the reporter and also slammed the phone down. "How do you have the guts to call people and ask such random questions? Who are you? Don't call me again!" Amrita reportedly said.
Taimur Ali Khan was born on December 20, 2016. When Kareena was pregnant, Saif had announced to the media, "My wife and I would like to announce that we are expecting our first child in December. We would like to thank our well-wishers for their blessings and support and also the press for their discretion and patience."
Today, Taimur is one of the most clicked star kids and according to Saif Ali Khan, Taimur is the highest on the rate card of the paparazzi. On an episode of Koffee with Karan Saif revealed that Taimur's rate is Rs 1500 per picture. He said he had been told this by his father-in-law. Karan stated that he thinks its higher and said that Taimur's rate is higher than any superstar's picture.