Salman Khan said 'ban me if you have such a problem with me' while staring at the cameraman.
Bollywood actor Salman Khan got himself involved in a fight with a photographer who was trying to take pictures of the actor at a press conference of Bigg Boss 13. At the event, Salman arrived by metro train with other celebs, but as soon as he entered the stage, Salman got into a fight with the photojournalist.
Salman lost his cool and asked the photographer to "ban". In a video, that has gone viral, Salman can be seen telling the photographer, "If you have a problem with me, ban me."  Bigg Boss 13 co-ordinators were seen trying to calm him down. TV actors Sana Khan and Arjun Bijlani were also seen on the stage with Salman.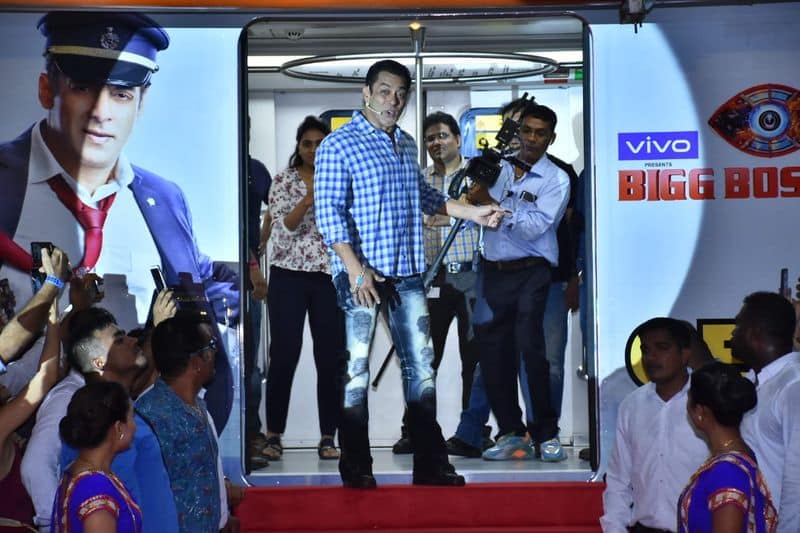 According to SpotBoye, the photographer was trying to block Salman Khan's space while the actor was trying to walk towards the stage. Throughout the event, Salman kept staring at the photographer in anger.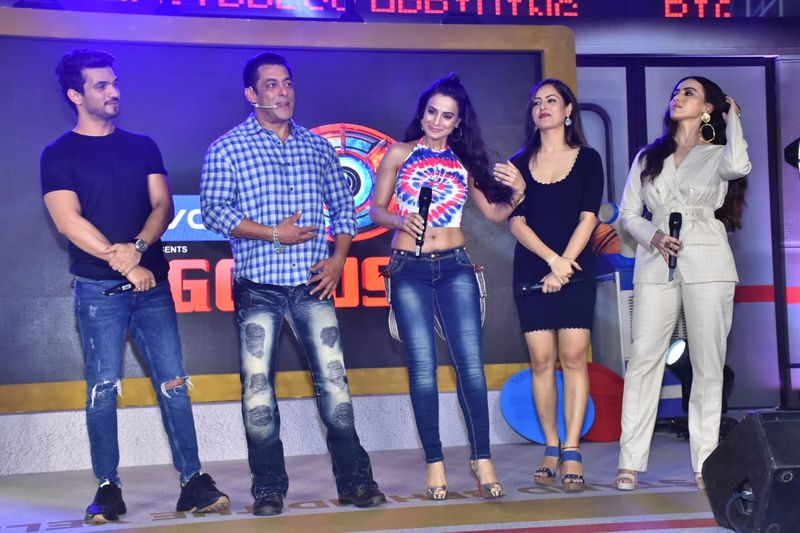 Actresses like Ameesha Patel and Puja Banerjee joined the actor at the launch. Khan was seen joking and having a good time with Arjun Bijlani asking him if he is related to Sangeeta Bijlani. 
Bigg Boss 13:
Salman Khan also spoke about the location of the Bigg Boss season 13 house, which has been shifted from Lonavala to Filmcity. "While Lonavala and Khandala received a lot of tourism and employment because of Bigg Boss, it was a challenge to handle the huge team. At Filmcity, getting resources will become easier and there is cost-cutting too. It is also easy for the stars to travel when they come for promotion. But the road has heavy traffic in the evening so it will get difficult," the actor stated.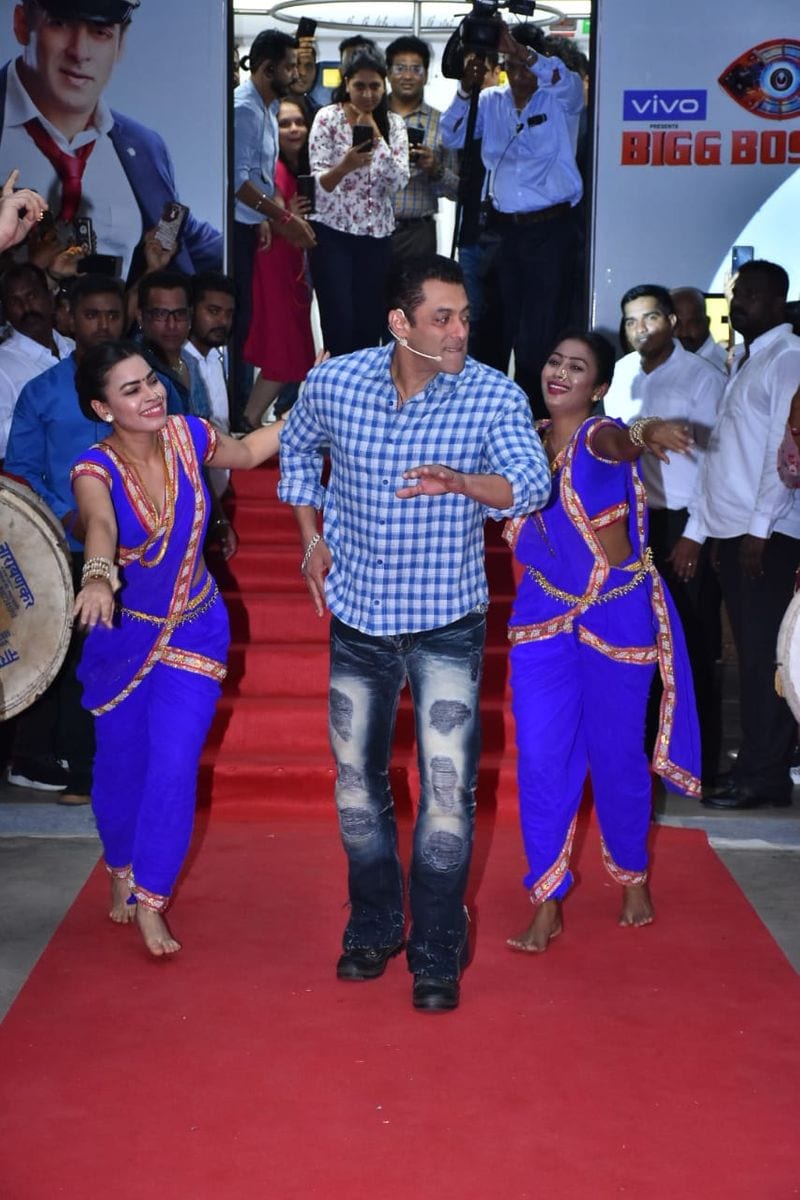 Meanwhile, Bigg Boss 13 is reportedly the shortest season of the popular reality TV show so far. "In a month's time, they (the contestants) have a finale. So, you are competing for the finale right within four weeks, and then two weeks after that there are twists and turns, and then it is time for the main finale," said Salman Khan.
Bigg Boss 13 is set to air on television on September 29.
Last Updated Sep 24, 2019, 12:43 PM IST