Karnataka chief minister Kumaraswamy promised to face the trust vote in the Assembly on Thursday (July 18) but did not. This is not the first time that he has exposed himself. Here's looking back at Kumaraswamy's doublespeak
Bengaluru: Earlier this week former Karnataka chief minister and Congress Legislature Party (CLP) leader Siddaramaiah confirmed that confidence motion would be moved by state chief minister and JD(S) leader HD Kumaraswamy on July 18 in the Assembly.
Following this, Kumaraswamy on Thursday moved the confidence motion in Vidhana Soudha to prove the majority of the 14-month-old Congress-JD (S) coalition government. But, 20 lawmakers failed to turn up for the proceedings, as the House debated the motion amidst heated arguments between the ruling and opposition BJP MLAs.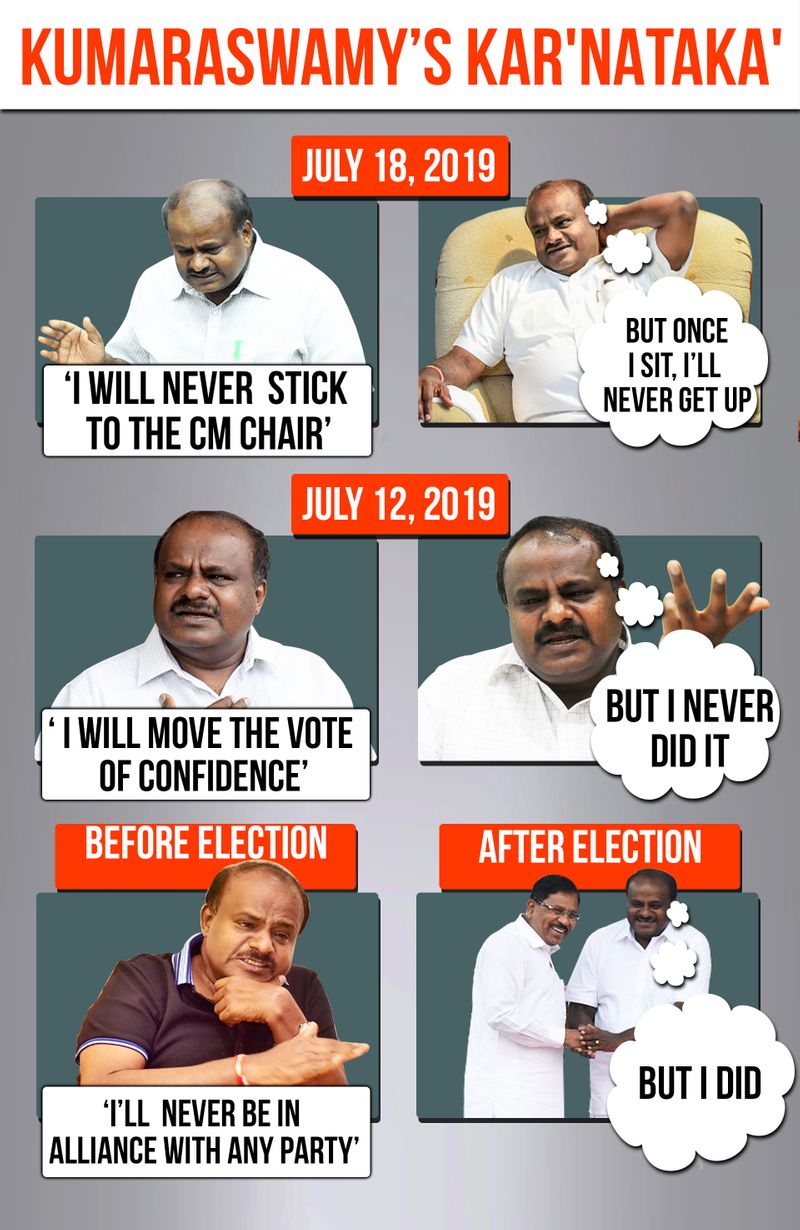 By the end of the day, Kumaraswamy did not face the floor test and survived another day. However, Governor Vajubhai Vala sent a letter to Kumaraswamy asking him to prove majority by 1.30 pm on Friday (July 19).
Kumaraswamy came in for heavy criticism after going back on his words. And, this was not the first time he had so. Here is what he did in the past. The chief minister's doublespeak stands exposed.
Last Updated Jul 19, 2019, 12:45 PM IST