When actor-politician Divya Spandana aka Ramya rose to the position of social media head of the Congress party, there were rumours of her getting close to then AICC president Rahul Gandhi. But now there is news that Ramya is entering into wedlock with her Portugese boyfriend Raphael. JustForLaughs on MyNation finds out the link between Raphael and Rafale.
The news of Divya Spandana aka Ramya, the former social media chief of Congress party getting married is going viral on social media. The man she is supposed to marry is Raphael (pronounced exactly same as Rafale) from Portugal. His family is the largest supplier of home electronics in Europe.
Ramya is reportedly in a relationship with Raphael since 2011. But when she entered into politics and became the MP from Mandya, there were rumours of her being close to the then All India Congress Committee (AICC) chief Rahul Gandhi. The rumours got wings when Ramya was chosen as the social media head of the AICC. 
But after the defeat of Congress in the Lok Sabha elections, in the beginning of  June, Ramya vanished from Twitter and also went silent on social media. She was also not seen in the public eye or any public event of the party. 
And now, there is this news that she is tying the know with her Portugese boyfriend Raphael. But apparently, he has nothing to do with the Rafale deal that Rahul Gandhi has been opposing vehemently.
But is this the reason why Rahul was angry with the Rafale deal in the first place? Watch JustForLaughs on MyNation to find out.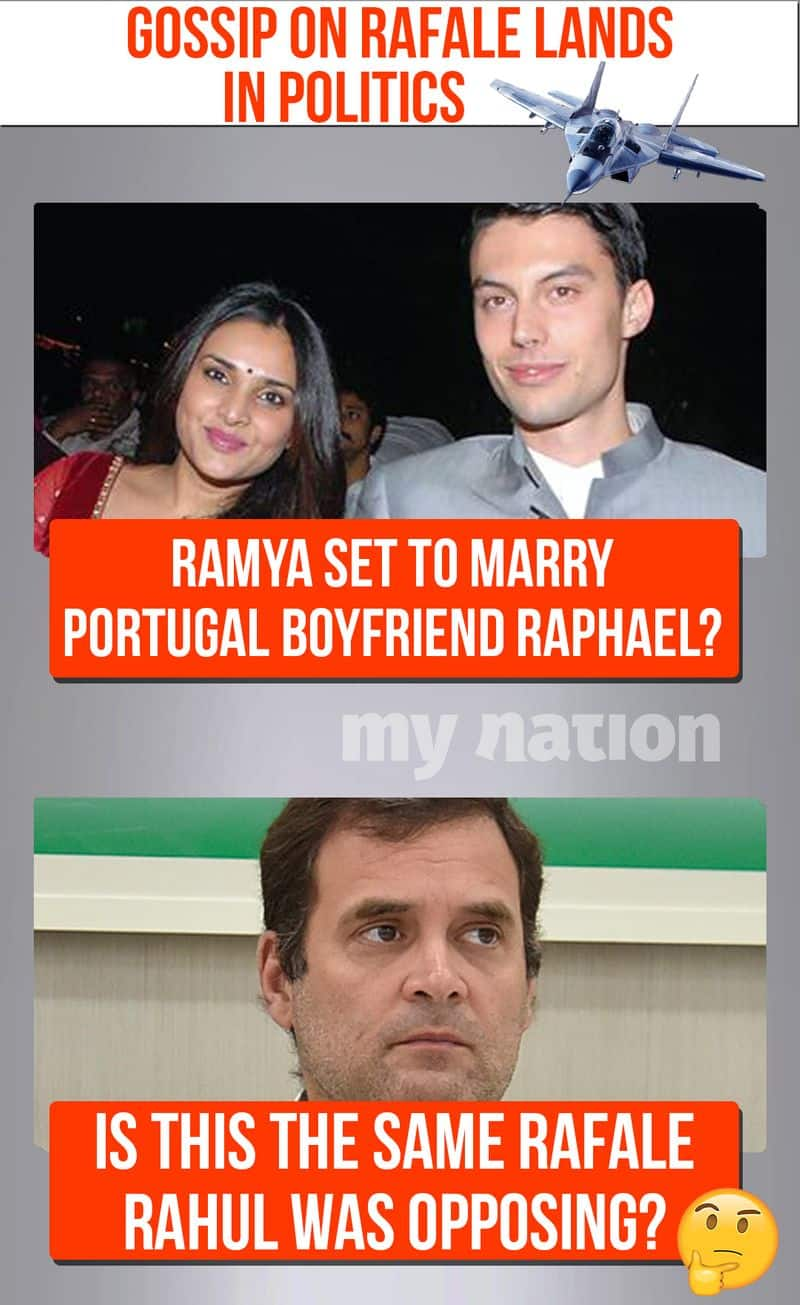 Last Updated Aug 15, 2019, 11:03 AM IST