Rohit Sharma's hundred against South Africa in the ICC World Cup 2019 was his slowest ODI ton, almost a different gear to his batting, a facet that many thought didn't exist. Call it the power of playing in blue, or just the responsibility of being a senior batsman and vice-captain
Southampton: In an era where 300 is often par in ODIs, South Africa have failed to cross 230 in two of their games in the ICC World Cup 2019. They were chasing against England and Bangladesh, and their batting wilted under pressure of course. 
Batting first in Southampton then didn't make a difference either. This is a struggling batting line-up at the moment, dependent on one or two seniors to hold the innings together and get the big runs. It reflected amply in the manner they struggled to 227/9 against India – a pale shadow of the times Gary Kirsten, Jacques Kallis and AB de Villiers held sway.
Photos from India-South Africa match
228 is still an iffy target though. Remember those 120-150 totals in ODIs around 10-15 years ago, wherein teams would struggle to break down those small targets after losing a few early wickets? 220-odd is the 120-150 of this T20 era – an iffy total, especially in nippy English conditions where the batsmen are never in and the bowlers always have a chance throughout the 100 overs. 
Also read: Full schedule of India matches at World Cup with start times, live TV, streaming info
The other thing about these iffy, small totals was, and is, that they inspire the defending team's bowlers to go all out in the opening spells. Especially the fast bowlers – working up pace, making the ball dance, mixing it with sharp rising deliveries, they trouble the batsmen as if defending each and every ball. The endeavour is to make 220 seem like 250-280, and gradually make that 280-300. In other words, make them fight for every run and somehow get the required run-rate beyond 6/over. After that, all bets are off.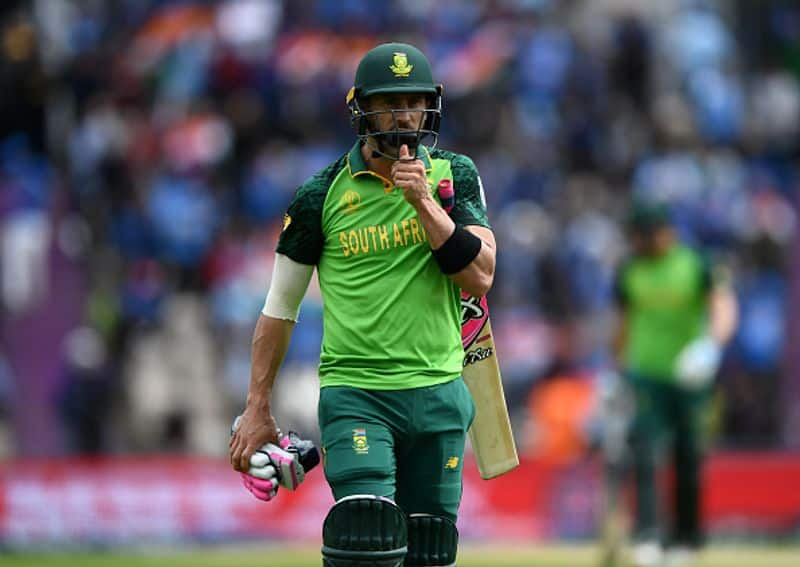 It is what South Africa did on Wednesday (June 5). They didn't throw in the towel after a meagre total, fought hard on every ball, but it went in vain. Thanks to Rohit Sharma's 23rd ODI hundred (122 not out). 
"In my opinion, this is by far his best ODI innings because of the pressure the first game brings from a World Cup point of view. The way he compiled his innings, at no stage did we feel like, or we felt like, he is going to throw it away," said Virat Kohli, after India won by six wickets.
Also read: Full text of Virat Kohli's press conference after India's win
Two pointers stand out herein. First up, Rohit had to weather the Kagiso Rabada storm. The pacer stood up after recent criticism and bowled a magnificent spell. You don't want to be on the striker's end when he is in such mood – getting the ball to read off length, and cutting in, he beat Rohit numerable times. In fact, there were a couple half chances in the first spell, but they never went to hand. 
On any other day perhaps, he would have tried to cut loose. Not this version of Rohit though. He has always been known to make slow starts, and then accelerate after he is set. Even so, there is a new streak in him – to see a tough spell through and make his time at the crease count. It is not often you get glimpses of this new facet because pitches back home are quite flat. But it was first spotted in Sydney earlier this year, when India were reduced to 4-3 chasing 289. He had struck a hundred there too, his 22nd, battling on in MS Dhoni's company.
Also read: Mitchell Starc talks about India-Australia game
This is where the second pointer comes in. That day against Australia, he hadn't been able to complete the job and lamented the same afterwards. This desire to get his side across the finish line is pushing Rohit into unchartered territory. And to highlight this, one particular passage of play stands out from his innings on Wednesday.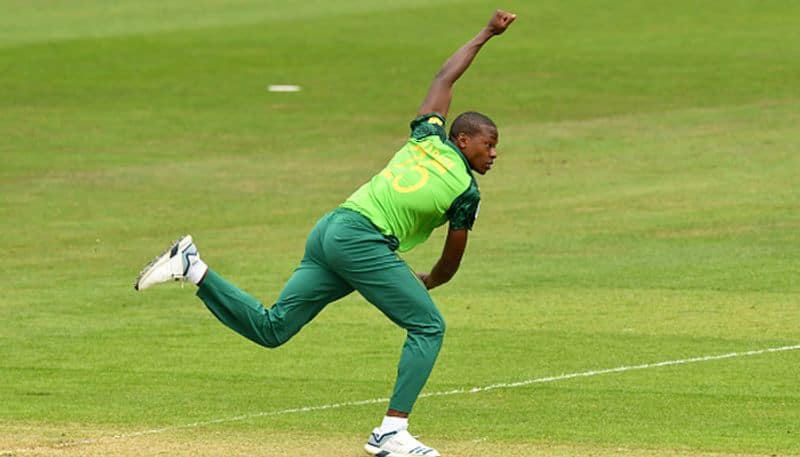 It was against Chris Morris, and not Rabada. Sharing the new ball responsibilities in the absence of Lungi Ngidi and Dale Steyn, Morris rose to the occasion and perhaps bowled his most consistent spell in some time. Coming back for a second burst in the 24th over, Rohit faced him like he was in a battle of attrition. 
The key was to leave as many deliveries as possible, and then rotate strike at the off chance. A couple overs later, Rabada came back for another burst. Rohit approached it with similar intensity – leave, dispatch the bad ball, leave, leave some more. But for the coloured kits, the white balls and the crowd baying for glory, this could well have been a heated battle in Test cricket. 
"It's perfect English weather for bowlers to test the batsmen," said Sir Clive Lloyd, former West Indies' captain, on air. "Rohit has batted like he would in Test cricket, working out the bowlers, leaving as many deliveries as possible, and his shot selection has been good." 
It was in sharp contrast to the manner he has batted in a Test here at Southampton. Back in 2014, in the third Test against England, India were placed at 133/4 in reply to the hosts' mammoth first innings' total of 569/7 declared, with Rohit batting on 28 and building a partnership with Ajinkya Rahane. As the tea break approached, he went for a big shot and holed out, precipitating India's collapse. It wasn't the last time he did so, and his nonchalance thereafter, was even more hair splitting.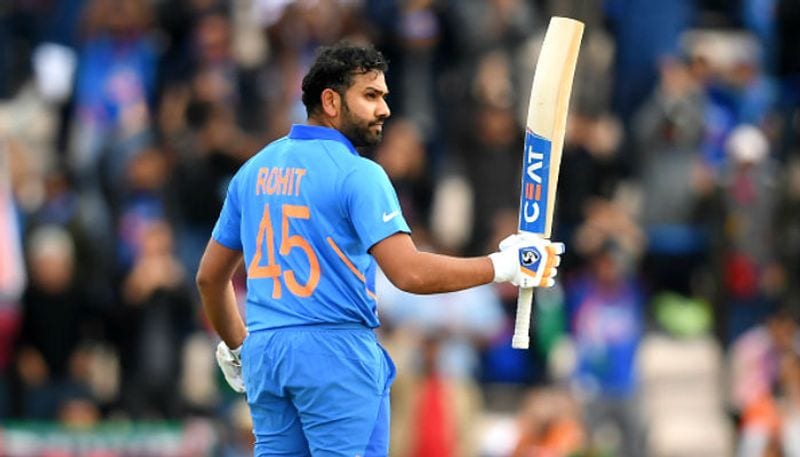 When Lloyd was told that Rohit has only featured in 27 Tests, averaging below 40, the two-time World Cup winning captain was surprised. And that's the crux of this matter for Rohit – as concerns the longer format, his temperament is often questioned. Building long partnerships and batting time isn't his forte, it is said. Well, he did just that in Southampton in this game. 
It isn't to say he is ready for Test cricket again, no. That debate, rage as it does, isn't on the conversation menu now. The point herein is about limited-overs' cricket, particularly in ODIs, wherein Rohit has found his comfort zone. Here, he can easily find that fine balancing line between attack and defence, one that allows him to express while going into defensive mode should the need arise. 
Slowest ODI hundred – it was almost a different gear to his batting, a facet that many thought didn't exist. Call it the power of playing in blue, or just the responsibility of being a senior batsman and vice-captain. 
Or maybe, it is just the liberation that comes with being an opener and building your innings from scratch. Rohit Sharma is enjoying batting at this point in time, probably more than he has ever done before.
Read Exclusive COVID-19 Coronavirus News updates, at MyNation.
Last Updated Jun 7, 2019, 10:24 AM IST