In 'Words on books', a fortnightly newsletter on books from the Indic Book Club, curated by Abhinav Agarwal. The latest edition throws light on 5 books — 'The man who saved India', 'Hindu Terror', 'Caste as social capital', 'When a tree shook Delhli', and 'Awakening Bharat mata'
WHEN A TREE SHOOK DELHI – THE 1984 CARNAGE AND ITS AFTERMATH, BY MANOJ MITTA, HS PHOOLKA
"It stands out even in a country inured to mass violence — 3,000 members of a minority community slaughtered over three days in 1984, right in India's capital. Twenty-three years on, neither the organisers of the massacre nor the state players who facilitated it have been punished, despite prolonged inquiries and trials. This massacre of Sikhs in the wake of Prime Minister Indira Gandhi's assassination has turned out to be a reality check on India's much touted institutions of the rule of law. The book seeks to uncover the truth on the basis of the evidence that came to light during the proceedings of the latest judicial inquiry conducted by the Nanavati Commission. Authors Manoj Mitta and HS Phoolka, perhaps the most knowledgeable voices on the subject, present an unsparing account, abounding with insights and revelations, on the 1984 carnage and its aftermath" — From the publisher.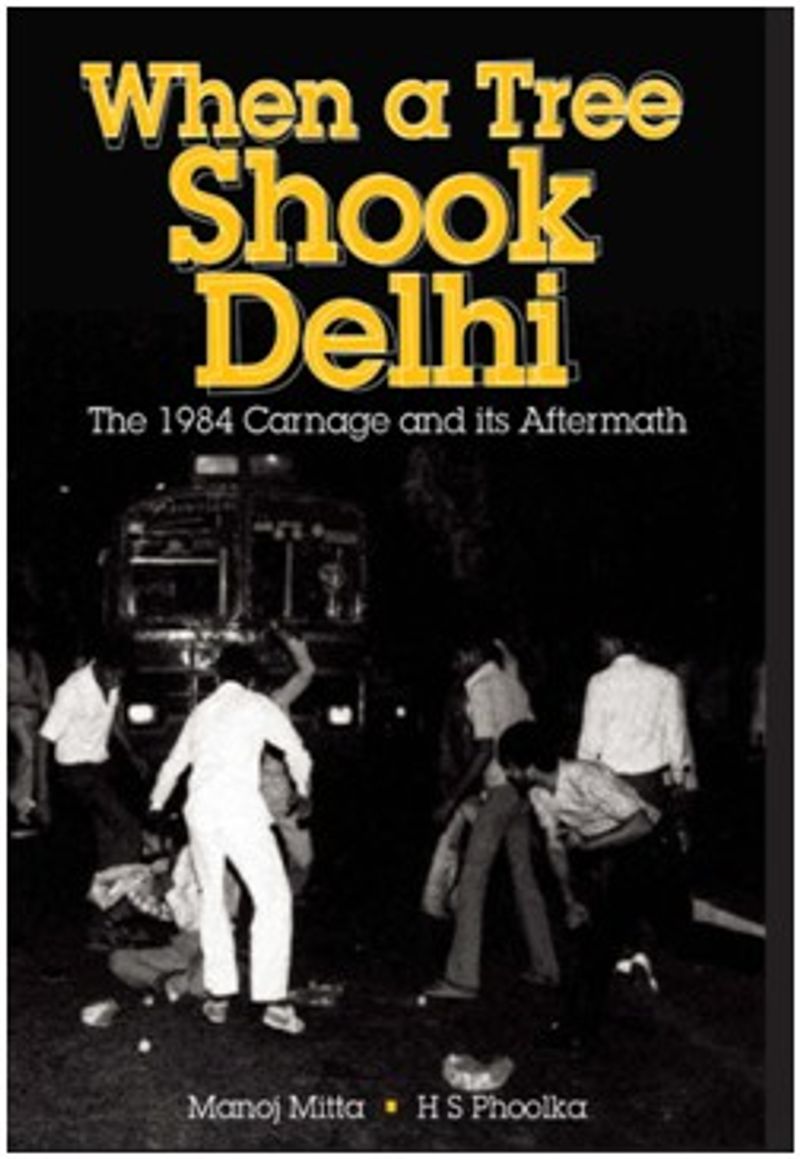 Even among the long list of communal riots that have rocked the nation for decades, the anti-Sikh riots in the aftermath of Indira Gandhi's assassination in 1984 stand out for their brutality and one-sidedness. These also remain the only communal riots that were justified and brushed away — in 1985 by the then prime minister, Rajiv Gandhi, in his famous "when a tree falls, the earth shakes" speech, and in 2019 by Sam Pitroda, Rahul Gandhi's close advisor, in his "1984 meikuchhua to hua" remark. HS Phoolka's book makes for very painful reading, as you read first how the police and the state machinery connived to turn over entire Sikh localities to mobs, then the commission of inquiry instituted, and finally how the judicial process was subverted through frequent transfers of judges and intimidation of witnesses.
THE MAN WHO SAVED INDIA, BY HINDOL SENGUPTA
The Man Who Saved India is a sweeping, magisterial retelling of Sardar Vallabhbhai Patel's story. With fiercely detailed and pugnacious anecdotes, multiple award-winning, best-selling writer Hindol Sengupta brings alive Patel's determined life of struggle and his furious commitment to keep India safe.
This book brings alive all the arguments, quarrels and clashes between some of the most determined people in Indian history and their battle to carve out an independent nation. Through ravages of a failing body broken by decades of abuse in and outside prison, Patel stands out in this book as the man who, even on his death bed, worked to save India. Hindol's The Man Who Saved India is destined to define Patel's legacy for future generations.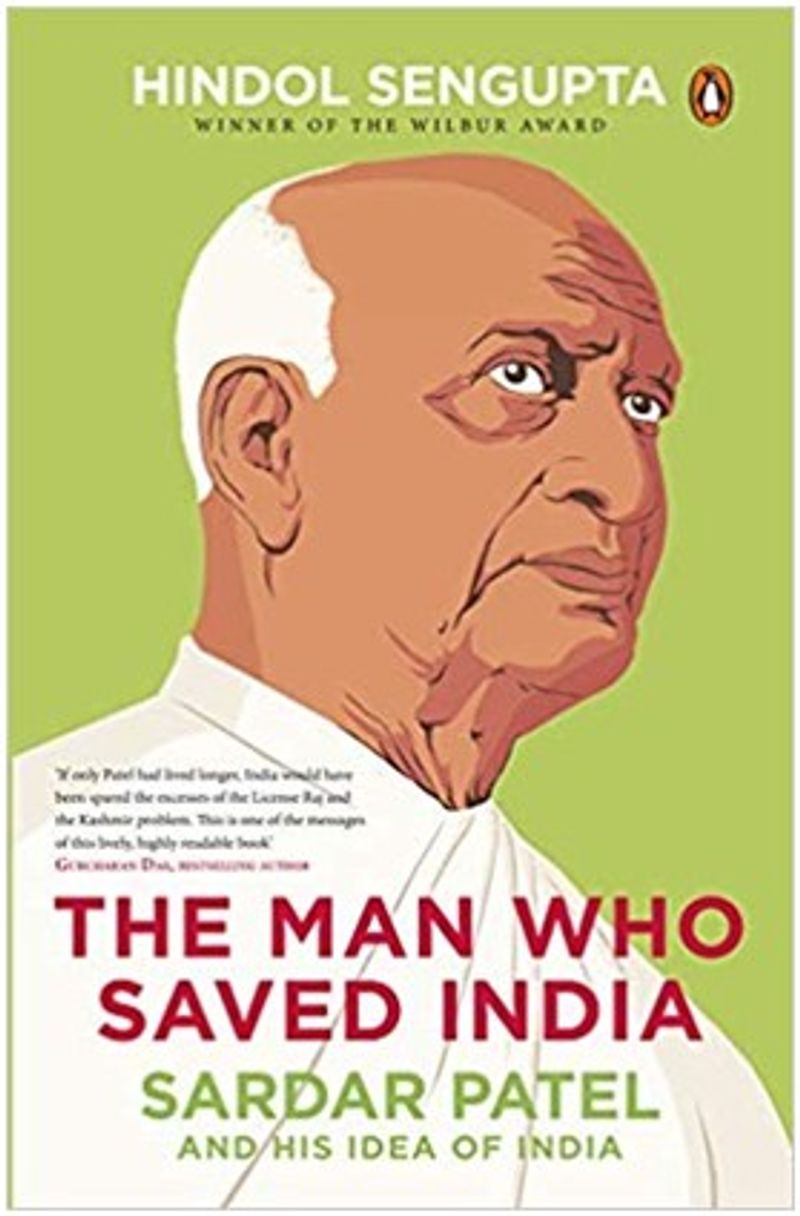 One cannot talk of modern, independent India without talking of Patel, the man who undertook the mammoth task of unifying the more than five-hundred princely states into the union we know today as the Republic of India.
Despite the unparalleled contributions to the nation by this colossus, there have been few books written about him. Hindol's meticulously researched book is a welcome addition to that list, and sheds new light on the man. In the process, it demolishes several pernicious myths that have been propped up about the man, like his health would not have permitted him to function effectively as prime minister, or that Patel was not an internationalist.
Patel's warnings about China, penned shortly before his death, proved to be prophetic – "We cannot be friendly with China and must think in terms of defence against a determined, calculating, unscrupulous, ruthless, unprincipled and prejudiced combination of powers, of which the Chinese will be the spearhead."
A man who believed in action over words, his daughter, Maniben had this to say about Patel - "Action appealed to him as nothing else. He believed that a man of words and not of deeds is a garden full of weeds."
CASTE AS SOCIAL CAPITAL (THE COMPLEX PLACE OF CASTE IN INDIAN SOCIETY), BY PROF. R VAIDYANATHAN
"Caste as Social Capital examines the workings of caste through the lens of business, economics and entrepreneurship. It interrogates the role caste plays in the economic sphere in terms of facilitating the nuts and bolts of business and entrepreneurship: finance, markets and workforce. Through this qualitative view of caste, an entirely new picture emerges of caste which forces one to view this age-old institution in new light" — from the publisher.
No election in India is complete without a mention of caste. Rarely has an imported word – caste is derived from the Spanish word casta and was used to describe mixed-race individuals in Spanish America – become so defining a part of a society as caste has in India. Even with that imported origin, caste is so loosely defined as to be all but meaningless in India today.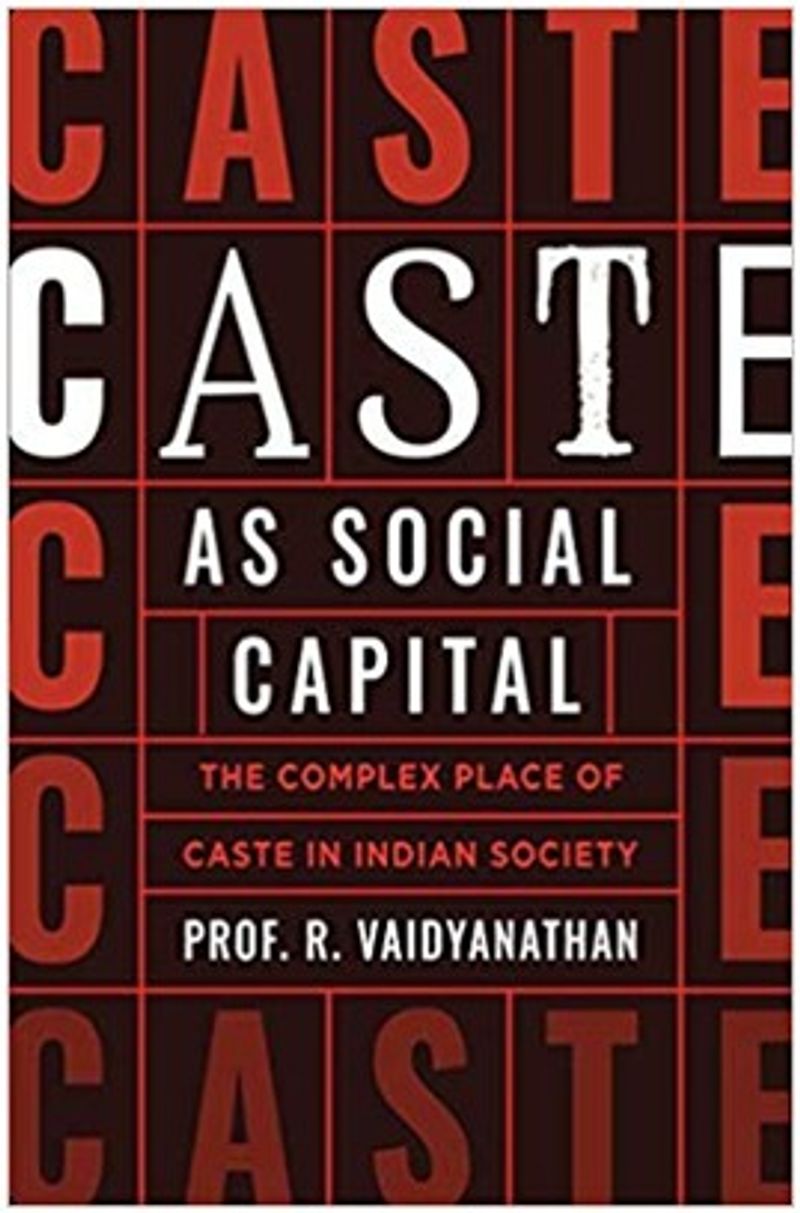 Furthermore, the last caste census in India took place almost a century back. However, the author, retired IIM Bangalore professor, writes that caste, however ill-defined in its present form, exerts an undeniable influence in Indian society today, whether it is by way of the domination of Malabar Muslims in retail in Bangalore and parts of Kerala, or the influence of the Kapus, Kammas, and Reddys from Andhra Pradesh in construction, or even education, where one sees education institutions started by the Bunts (Shettys) and Pais in coastal Karnataka. 
This book makes us look at the place of caste in Indian society with fresh lenses.
 
HINDU TERROR – INSIDER ACCOUNT OF MINISTRY OF HOME AFFAIRS, BY RVS MANI
"Chilling account of a man who was almost traded for release of Ajmal Kasab. What role did ministers like Shivraj Patil, P Chidambaram, AR Antulay, Digvijay Singh and officials like Chitkala Zutshi, Dharmendra Sharma, Hemant Karkare, RV Raju play in the Hindu Terror narrative? Here is a version of a man who almost was taken captive and was to be traded for release of Ajmal Kasab, but saved by sheer providence. In his insider account, author RVS Mani discloses how the country's internal security establishment functioned in the period of 2004-2014 when India faced some of the bloodiest terrorist carnages. This former Home Ministry official posted in the Internal Security Division between 2006-2010 also poses several questions which the nation should seek answers to." — From the publisher.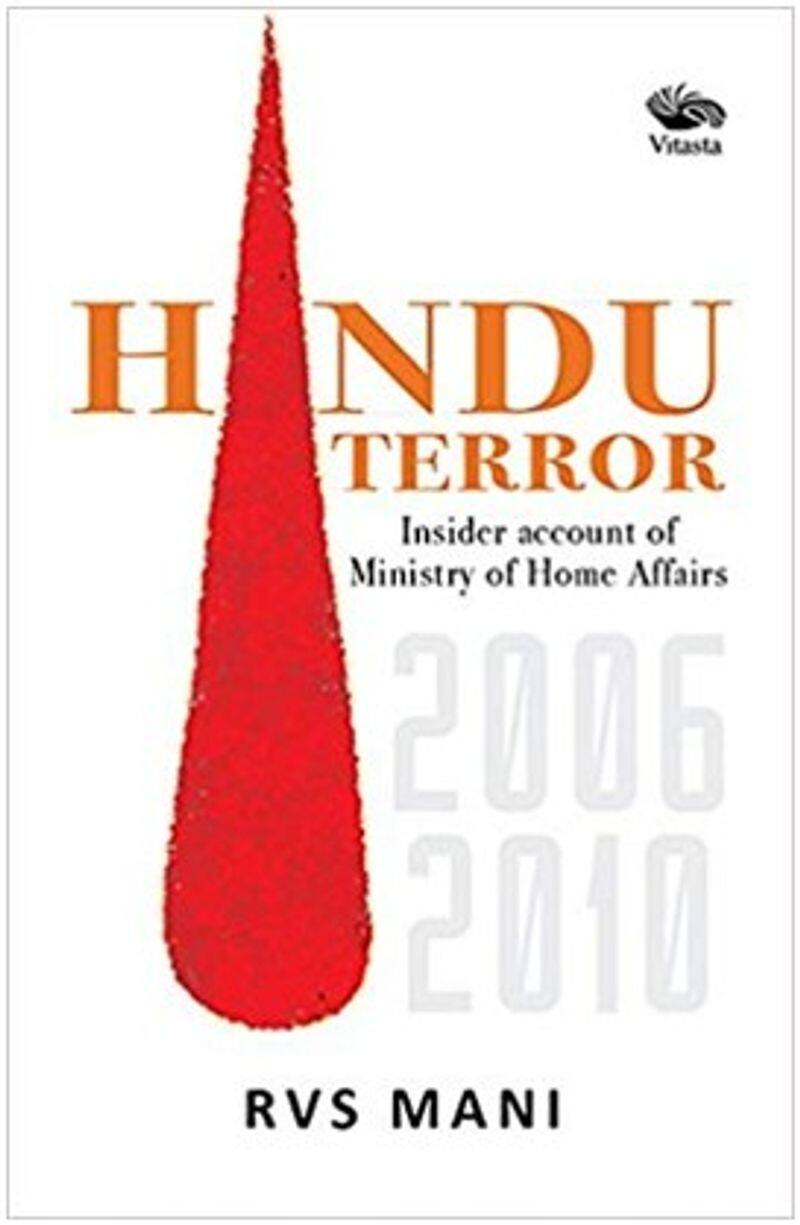 Till the terrorist bombings of churches in Sri Lanka on April 21, 2019, the 26/11 terrorist attacks on India's financial capital, Mumbai, remained the deadliest terrorist attacks in the Indian subcontinent. The Mumbai attacks were traced back to Pakistan, and the lone surviving terrorist, Ajmal Kasab, led investigators to the plot hatched by Pakistan's ISI. However, the Congress party and other groups tried to spin these attacks as the handiwork of so-called Hindu terrorists and the RSS. This was in line with consistent attempts by certain political and foreign groups to build the bogey of Hindu, or Saffron, terror. RVS Mani's book is a truly chilling account of the highest levels of government were complicit in this criminal conspiracy. That these have not been investigated even five years after a change in government bodes well neither for the nation nor for governance.
AWAKENING BHARAT MATA: THE POLITICAL BELIEFS OF THE INDIAN RIGHT, BY SWAPAN DASGUPTA
The rise of the Bharatiya Janata Party (BJP) was much more than an ordinary electoral phenomenon: it brought to the fore two contrasting views of nationhood: between those who saw modern India in terms of secular republicanism and on the other hand were those who sought to blend technological modernity with the country's Hindu inheritance. The Right's ascendancy and the debates that accompanied it, anticipated many of the concerns that find reflection today in the United States and Europe.
The phenomenon of Hindu nationalism was also a profound intellectual challenge to the loose Left-liberal consensus that had prevailed in India since Jawaharlal Nehru became prime minister in 1947. The idea of Hindutva and the political character of the BJP have been closely scrutinised by scholars, and the impulse has been to view India's Right-wing politics as either a variant of fascism or merely a collection of sectarian prejudices.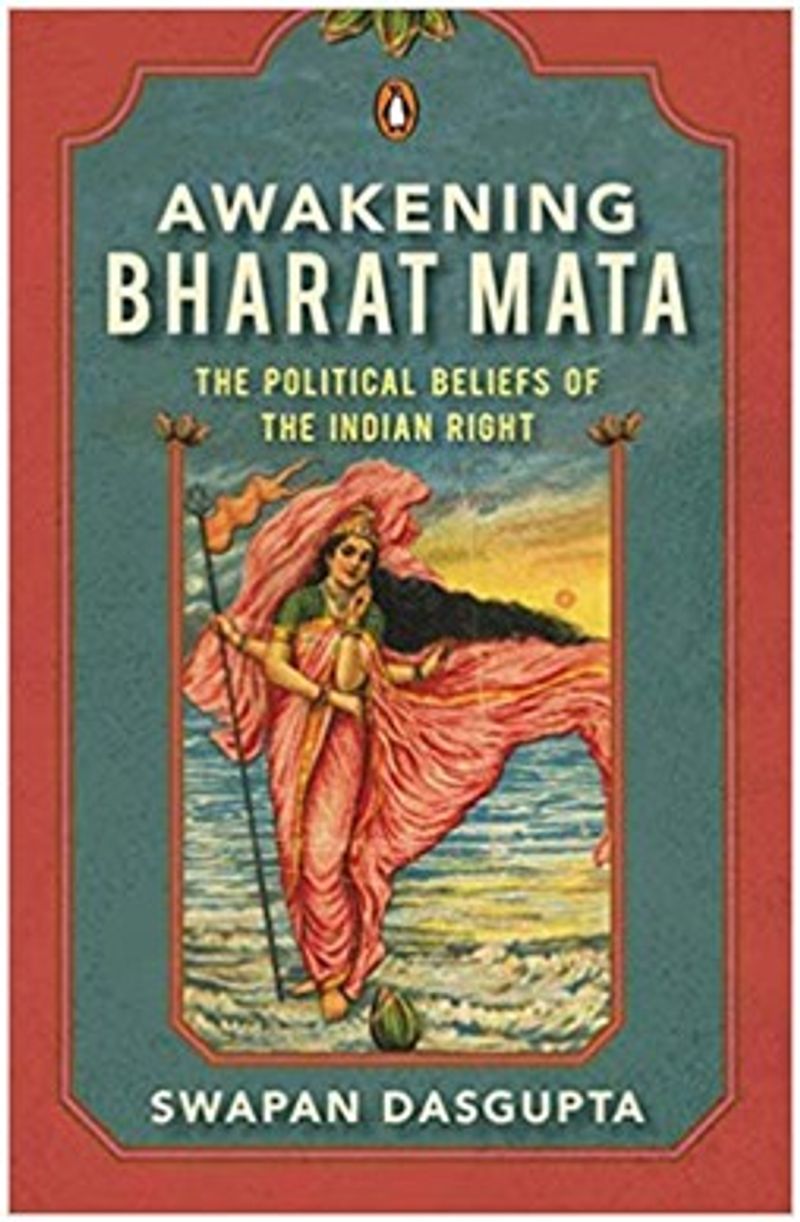 In fact, the inspiration for the Right in India has come from multiple and often contradictory sources, including the influence of individuals such as Sarvarkar, Bankim Chandra Chatterjee, Swami Vivekananda and Sri Aurobindo, not to mention the Arya Samaj movement.
This collection is an attempt to showcase the phenomenon of Hindu nationalism in terms of how it perceives itself. Many of the concerns that drive the Indian Right are located in the country's nationalist culture. In trying to locate some of the ideas, attitudes and beliefs that define the Indian Right, Awakening Bharat Mata also seeks to identify the nature of Indian conservatism and identify its similarities and differences with political thought in the West.
This book is not about Hindu nationalism in power but as a social and political movement and its aim is to encourage a more informed understanding of an idea that will remain relevant in Indian life far beyond victories and defeats in elections.
Swapan Dasgupta's writing not only provides insights but it is also a joy to read. This is one book to look out for this summer, and while it will come as the marathon that has been the general elections in India draws to a close, it will hopefully provide balanced and objective insights into the somewhat concomitant rise of nationalism and the BJP over the last three decades.
Disclaimer: views expressed are personal.
(Abhinav Agarwal is curator of the Indic Book Club. You can register to become a user at www.indicbookclub.com and post reviews, rate and discuss books, add books to your reading lists, take reading challenges, and win free books every week. You can also follow IBC on Twitter at @IndicBookClub)