The heartbreaking eight-wicket loss resulted in numerous debates over skipper Harmanpreet Kaur's decision to go with the same 'winning' combination that played against Australia.
The Indian team's think tank has been subjected to continuous scrutiny and criticism for dropping the most experienced player Mithali Raj for the semi-final of Women's World T20, which the team lost to England.
The heartbreaking eight-wicket loss resulted in numerous debates over skipper Harmanpreet Kaur's decision to go with the same 'winning' combination that played against Australia.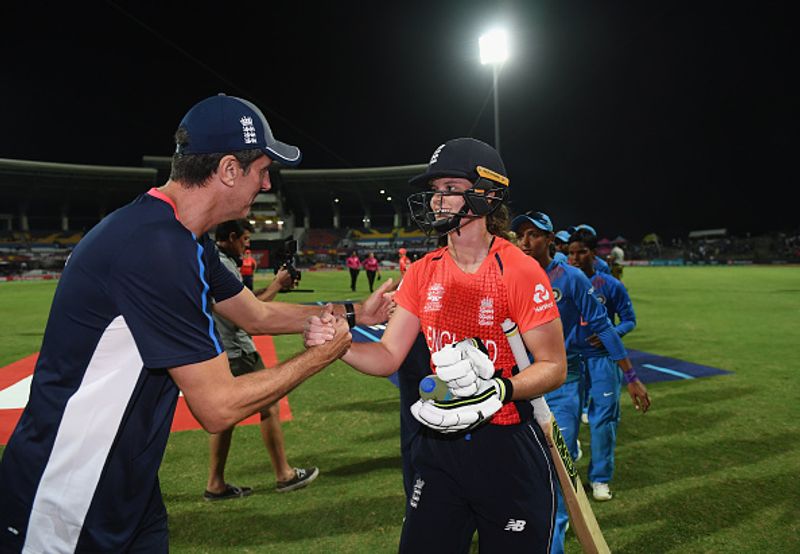 Mithali, despite hitting two consecutive half centuries, was first rested for the inconsequential game against the Aussies and then excluded for the crucial semi-final.
Everything, ranging from backlash to name-calling came India's way, with Harmanpreet at the centre of it, to which she had replied, "Whatever we decided, we decided for the team. Sometimes it works, sometimes it doesn't, no regrets."
"It's not about not selecting Mithali, it's about keeping a winning combination," she had said at the toss.
India coach Ramesh Powar also supported Harmanpreet's decision and didn't voice any opposition to the move.
Also read— Mithali-Harmanpreet cold war: Diana Edulji denies reports of COA meeting Team India duo to broker peace
This controversial decision was taken by the team management observing how the pitch had behaved during the first semi-final in which Australia had beaten West Indies, after which, captain Harmanpreet, vice-captain Smriti Mandhana, coach Ramesh and selector Sudha Rai met ahead of the match to pick the playing XI and decided to omit Mithali.
On a used, slow and gripping pitch, it seemed like India would have success when they reached 89/2. But soon a batting collapse unfolded and India went hurtling down to 112 all out in 19.3 overs, invoking memories of the 2017 World Cup (50 overs) final they lost to the same opposition.
Eerily similar to that evening at Lord's, Mithali, whose expertise could have come in handy to bail India out, was seen sitting expressionless in the Indian dugout with her eyes affixed on the action in the middle. 'Inexplicably' she wasn't a part of the collapse.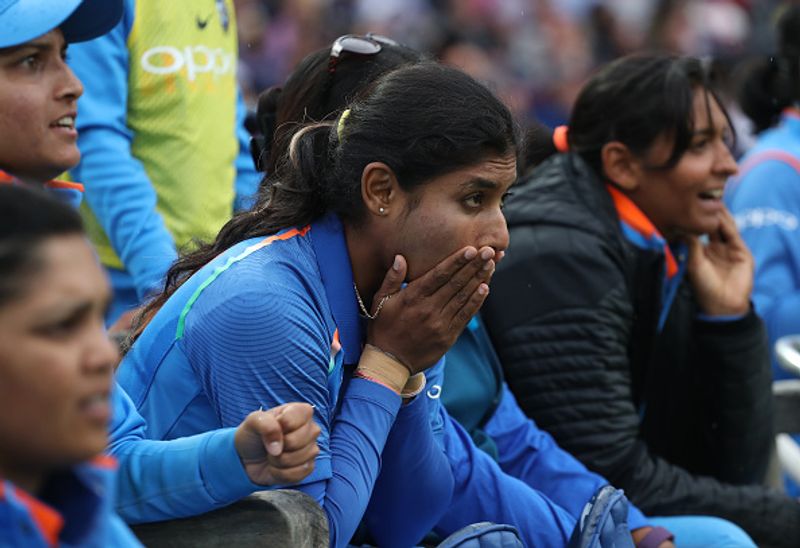 Mithali's personal coach revealed that the former captain did not know she wasn't going to take the field until the last minute. Before deactivating her Twitter account, Mithali's commercial agent went to the extent of calling out the Indian skipper for playing "politics, not sport" and being a "manipulative, lying, cheat".
After India's exit from the tri-series involving England and Australia at home in March, the fact that Mithali is out of favour with Harmanpreet, and vice versa, wasn't a closely guarded secret anymore with the first signs of it emerging when the T20I captain made her dissatisfaction with the fielding standards of the team in public in a post-match presentation.
Since Ramesh took over as the interim coach, India has had major wins against Sri Lanka, Australia and West Indies, and players, and their backup options, had been identified and given sufficient opportunities in match scenarios. But this 'one loss' has totally affected the team tactics which shouldn't have been otherwise.
The fact that it was clearly the team management and the selector-on-tour's collective decision has been totally ignored, in brewing the tension between the two seniors.
The other side that has not been revealed is that the former captain Mithali, with 575 runs and a strike-rate of 105.89, is lowest among six Indians who have more than 200 runs in this period, even though she is not too far behind her teammates Harmanpreet (663) and Mandhana (622) in the T20I charts since the new rules have come into place in October 2017.
Strike-rates of India's top T20I run-scorers since ICC rule change in October 2017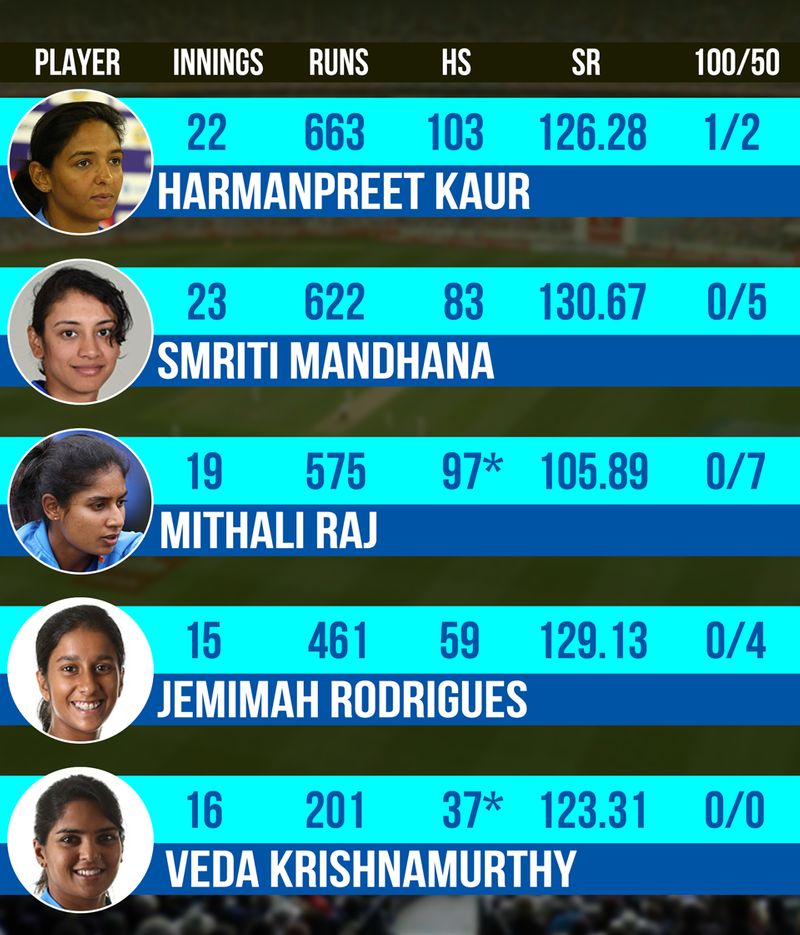 Mithali had only 10 runs off the 18 balls she had faced in a period most conducive to run-scoring against Ireland, until she fetched two boundaries off the last balls of the PowerPlay.
The demands from a modern-day opener have shifted rapidly in both league and international cricket and, there have been no takers for Mithali's crafty batting in the age of madcap hitting and soaring strike rates.
The fact that few decisions do go wrong and don't work out the way we think it would, needs to be accepted before further criticism of the management, especially when vice-captain Smriti too, graciously admitted the gross misjudgement of the conditions, in her post-match address.
It takes nothing away from the fact that India's bold call to leave out Mithali was more than just about that one game and it was a statement setting a new benchmark. Sentiments and reputations have to be overlooked for team's cause.
As Harmanpreet signed off with, there shouldn't be any place for regrets in an aggressive sport like cricket. If the team management thinks it to be right then the investment in future has to start now to cope with the post-Mithali contingency. It must stand firm by its decision and go forward. The time has come to look beyond short-term gains.
Read Exclusive COVID-19 Coronavirus News updates, at MyNation.
Last Updated Nov 26, 2018, 5:32 PM IST