Rishabh Pant gifted his wicket to the opposition again, mistiming a pull off Mitchell Starc at the MCG when there was absolutely no need for that shot
There is a high chance that Rishabh Pant would trend again on social media on Thursday. But unfortunately, he may not exactly be showered with praise. 
Pant had made his way 39 off 75 balls at the Melbourne Cricket Ground and there was nothing in the Australian bowling or the pitch that would have put his stay at the crease in any serious jeopardy. India had moved past 400 with consummate ease, with even Rohit Sharma — a batsman who struggles against the moving and swinging ball — having strung together a half-century. The stage was set, and the invitation was alluring. Pant needed to apply himself, not go after every other delivery as if there was an asking rate he had to keep up with. Runs were not hard to come by, they not necessarily had to be manufactured. 
But alas! Pant fell victim to rush of blood again, playing an atrocious shot just after he had drilled a shot straight down the ground and to the boundary. A mistimed pull when there was absolutely no need for such a shot, and a wicket thrown away again.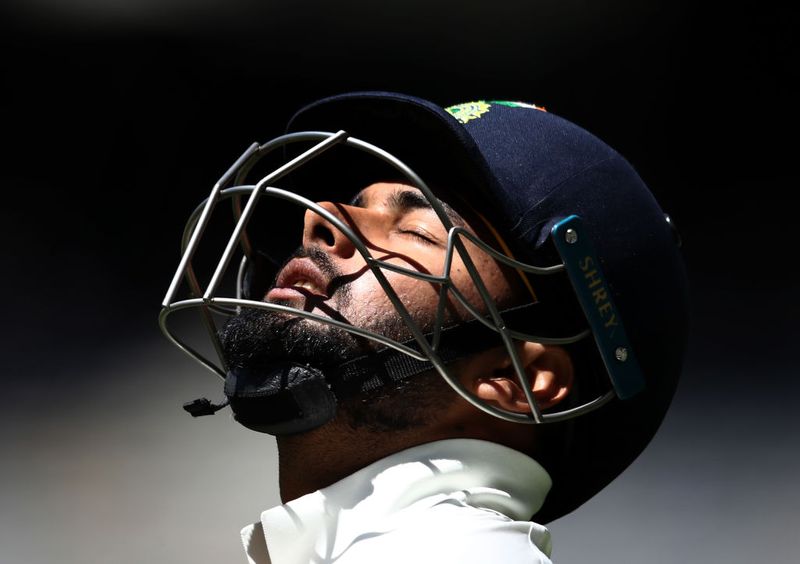 Also read: MS Dhoni's T20I career far from over, Rishabh Pant out of Australia, New Zealand ODIs


A worrying trend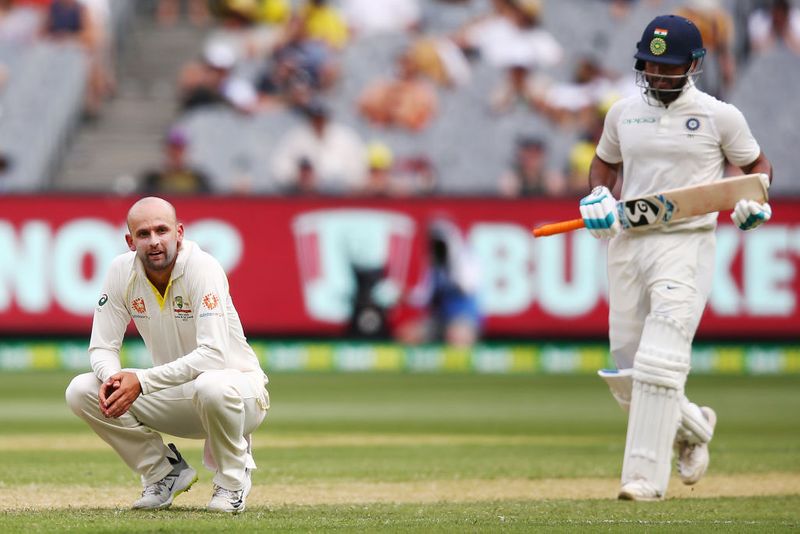 Pant has been getting starts and frittering them away. If you leave aside three innings (114, 92 and 92), Pant has gone 10 innings without even getting to 40. That has not happened due to lack of chance, but largely because he had not been able to counsel himself into getting out of the T20 mould. His scores in the ongoing Test series against own Under is indicative: 25 (38), 28 (16), 36 (50), 30 (61) and 39 (76). 
There were occasions when the Australian pacers bowled short and Pant was drawn into pulls and hooks as a bee is attracted to a flower. On occasions, he got away, on occasions he did not. At the MCG against the spin of Aaron Finch, there was a time when Pant danced down, trying to hit the bowler out of the park, failed to do so, and then tried the same tactic the very next ball. He gives the impression that he is always itching to get after the bowlers.   
Former India wicketkeeper-batsman and a member of the 1983-World-Cup-winning side, Syed Kirmani, in an exclusive interview to MyNation had recently said that Pant needs to understand that "you can't win a match with a six all the time and you cannot reach your hundred with a six all the time". 
Pant is just 21-years-old and still has a lot to learn. But he has to learn fast to prolong his career. He had in 2016 scored an 18-ball fifty against Nepal in the Under-19 World Cup, setting the record for the fastest fifty in the history of the tournament. He had struck the fastest-ever hundred in a first-class encounter the same year when he hit a 48-ball century versus Jharkhand in the Ranji Trophy.

Test cricket's stringent requirements

But Test cricket, that too in Australia, against the likes of Mitchell Starc, Josh Hazlewood and Nathan Lyon is at a completely different and much higher plane and the requirements are different. Here, runs are not necessarily scored in torrents, but in a steady flow, and sometimes in drips. Pant has to learn these tricks of the trade.  
"With regard to Rishabh, the intensity of the series that we are playing right now, after this series, we want to keep him fresh, give him a break, and he will have a very good game time of five ODIs against the visiting England Lions," chief selector MSK Prasad said, adding that Pant "definitely has a chance to make the World Cup next year. 
Also read: India vs Australia, 1st Test: Rishabh Pant equals world record of most catches in Test cricket by wicketkeeper
However, what Prasad may not be saying is that Pant's propensity to gift his wicket away too easily too often to the opposition may have worked against him when the squads for the Australia and New Zealand ODIs were picked. 
Pant's teammate KL Rahul has had the same weakness of getting starts and getting out too many times. He has lost his place in the side after a string of poor scores. Pant considers Adam Gilchrist as his idol. Pant has still some way to go before he can match the hitting prowess of the Australian legend, without putting his existence at the crease in trouble. That is an art. But what he also needs to learn from Gilchrist is that there is no gain to be had from mindless hitting.
Read Exclusive COVID-19 Coronavirus News updates, at MyNation.
Last Updated Dec 27, 2018, 2:06 PM IST