A heavily deployed police fired tear gas shells and then opened fire at the crowd of students. A student died on the spot while another succumbed to his injuries subsequently
Rohith Vemula committed suicide on a winter night by hanging inside his room in a hostel of Hyderabad Central University. He had left behind a cryptic, poetic note, apparently disturbed by the way society treated him.
What followed was a month-long high-profile visits including that of Rahul Gandhi to the campus in the middle of the night. The opposition demanded the resignation of Union minister Bandaru Dattatreya, accused of having played a part in the 'persecution' of Vemula.
They claimed he belonged to a Scheduled Caste while records showed he was an OBC. A temporary Rohith stupa (memorial) was built inside the campus. OB vans of television channels made it a permanent parking spot outside the campus. There were calls for the resignation, if not arrest, of the university vice-chancellor on the charge of abetment to suicide. A narrative was built nationwide.
How they reacted
Parliament Live: Government virtually murdered Rohith Vemula: CPI (M) leader Sitaram Yechury https://t.co/7IG3Ijq4HG

— DNA (@dna) February 26, 2016
Congress VP Rahul Gandhi joined the protesting students & family of Rohith Vemula in their fight for Justice. pic.twitter.com/UQ1yioLQQd

— Congress (@INCIndia) January 30, 2016
Delhi C.M. Sh. Arvind Kejriwal met Rohith Vemula's family and friends. pic.twitter.com/s8pGmZHh8x

— CYSS - AAP Student Wing (@CYSS) February 24, 2016
Rohith Vemula Suicide case- Various orgs carry out candle light march in Delhi, CPI leader D Raja seen at the march. pic.twitter.com/GWaIcjmWOs

— ANI (@ANI) January 23, 2016
Rahul Gandhi breaking his fast at Hyderabad University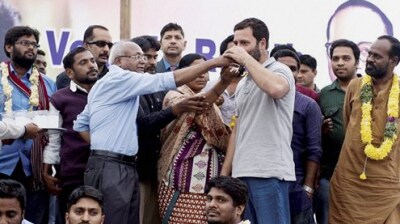 Two years and eight months later, another incident takes place. Two bright students from Bengal's Islampur, belonging to a Dalit family were killed in police firing while they protested the lopsided recruitment policy of their institution. Students of Darivit High School wanted teachers for Bangla, physics and chemistry. What they got instead was an Urdu teacher. Shocked at the government move, the students blocked the entry of Urdu teachers to the campus. What happened next was unprecedented.
A heavily deployed police fired tear gas shells and then opened fire at the crowd of students. A student died on the spot while another succumbed to his injuries subsequently. Scores were injured and taken to a hospital in the area. All thanks to a trigger-happy police force and an indifferent state government! MyNation has accessed the videos of the firing that we are deliberately holding back due to its gory nature.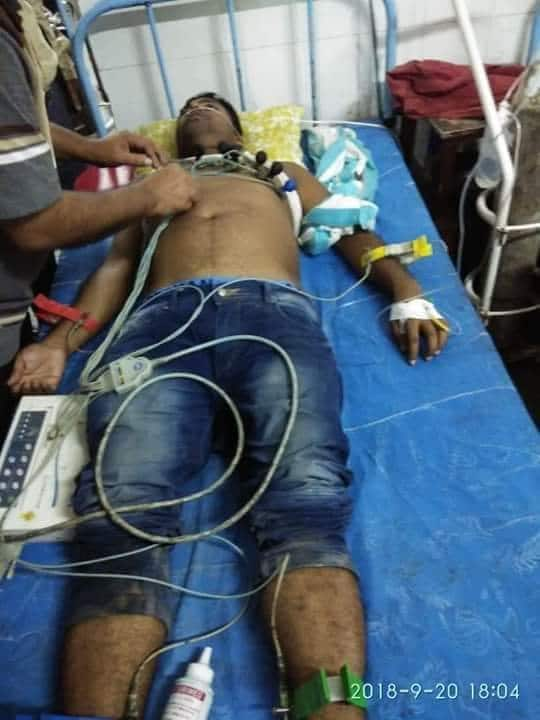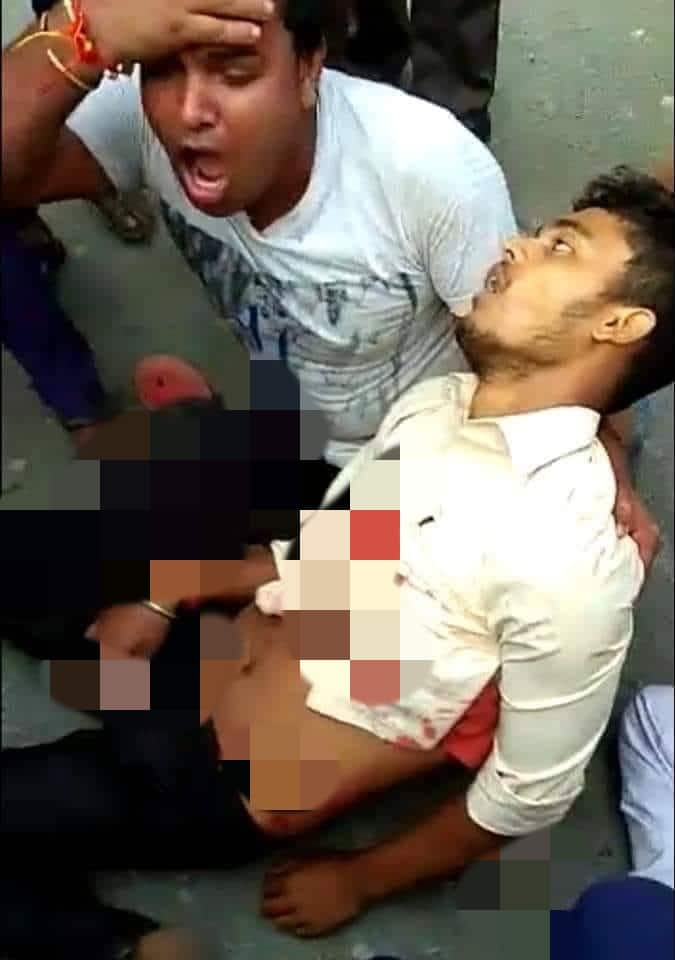 The dead have been identified as Rajesh Sarkar and Tapas Barman, both from the Dalit community.
In Bengal, the BJP lodged protests. This Wednesday, the party has called for a 12-hour Kolkata Bandh that Chief Minister Mamata Banerjee said she would ensure fails. The Congress has petitioned governor Keshari Nath Tripathi. The communists held a series of protest marches too on the streets of Kolkata.
"
But beyond Bengal, there's no mention of the two innocent lives lost; no condemnation, no national leader para-dropping to extend support — financial or moral — to the families of the two dead students. Hardly any media coverage for the incident and no Twitter hashtags coined!
The contrast in unmissable. What makes it stark is the callousness of the chief minister, touring Europe right now, who blamed the BJP and RSS for the murder caused by the firing of a police force that reports to her.
"They (BJP, RSS) are like vultures who wait for a death and then start doing politics over it. They do politics even with the death of students. First they commit a murder and then play Holi with the blood," said Banerjee about the incident of brute police firing on students.
Read Exclusive COVID-19 Coronavirus News updates, at MyNation.
Last Updated Sep 25, 2018, 2:43 PM IST