Any discussion on Dhoni's place in the team should move much beyond a complaint of him having scored only two T20I half-centuries over the course of 12 years and 93 matches
By Debdutta Bhattacharjee
Mahendra Singh Dhoni dropped. Not rested, but DROPPED. 
It would have taken some time for this news to sink in when it was broken on Friday. And like his retirement from Tests and stepping down from limited-overs captaincy, this announcement came when you would have least expected it. It was all the more impactful because Dhoni faced the axe for the first time in his international career.  
The ace wicketkeeper-batsman, who rivals Sachin Tendulkar himself in terms of being hero-worshipped, and the architect of many memorable and landmark Indian victories, looked to have fallen out of favour with the national selectors. He was omitted from the squad for the T20I series against West Indies and Australia, making many wonder if a process indeed was set in motion to bring the curtains down on his illustrious career.
The former India captain is pushing 40 and of late there has been a string of knocks out of sync with the requirements of the situation and with the frenetic pace of limited-overs cricket.
54 off 114 balls against West Indies at Antigua, which earned it the dubious distinction of being the second slowest half-century by an Indian in ODIs, 10 off 22 balls against South Africa at Cape Town, 37 off 59 balls and 42 off 66 balls in two innings against England, and 36 off 67 balls in the Asia Cup final against Bangladesh that nearly cost India the match.
In between was a T20I innings against New Zealand at Rajkot that though was scored at more than a-run-a-ball, was not considered to be good enough when India were up against a total of 196, and struggling at 67/4 when Dhoni had walked in. That's too many an occasion when Dhoni did not live up to expectations in limited overs. And all of these have happened over the past one to one-and-a-half years.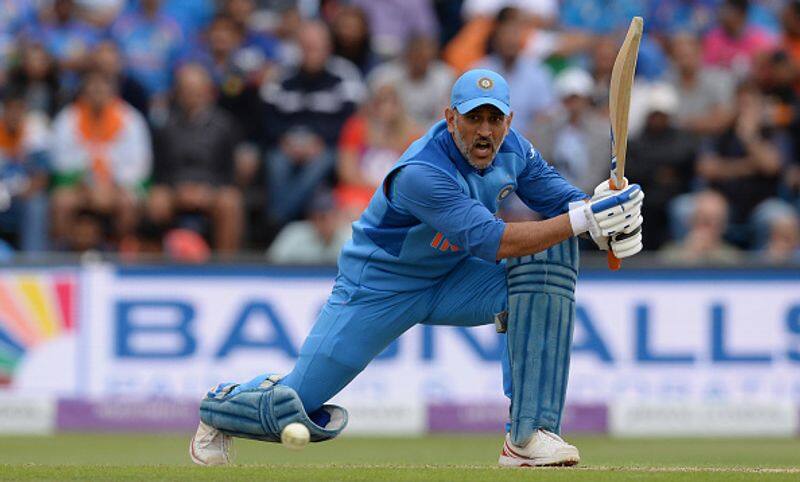 Are Dhoni's powers on the wane? On the basis of these examples, there would be no two ways about the fact that they are. There can be no denying the fact also that the reflexes of a 37-year-old would not be the same as that of say, a 23-year-old. That's normal depreciation for any human. So those seconding the selectors' decision to drop Dhoni have a strong case. It is further bolstered by the emergence of Rishabh Pant, who is in the same swashbuckling mould as Dhoni, and more importantly, is just 21-years-old. His two knocks of 92 in the recently-concluded Test series against the West Indies added heft to his claim for a permanent spot in the team.   
Also read: MS Dhoni dropped from T20I series against West Indies, Australia: Illustrious career nearing its close?
Dinesh Karthik, who had never been able to cement his place in the Indian team and had stayed in Dhoni's shadow for much of his career, is perceived to be a better choice than Dhoni as wicketkeeper-batsman in limited-overs, especially after his blitzkrieg in the Nidahas Trophy final against Bangladesh earlier this year. 
But still, to say that Dhoni's omission from the T20I squad is the beginning of an end to his career is jumping the gun. There is an argument that is doing the rounds that while ODIs still afford an opportunity for Dhoni to play himself in, and can be retained till the 2019 World Cup, he has outlived his usefulness in T20Is. It is also being said that since the World T20 is still two years away, the need of the hour is to build a team for the future, and hence the merit in choosing Pant ahead of Dhoni.
However, striking Dhoni off right away, even if it is for T20Is, is to do away with the bulwark of the batting order. For every 'slow' innings, there is an innings which saw him rallying the team around him, often taking India over the line with only the tail-enders in support. 
Only in February this year, he had smashed an unbeaten 52 off 28 balls against South Africa at Centurion, and in the series before that, against Sri Lanka, he hit 39* off 22 balls. His 32 not out off 24 balls against England was more than handy too.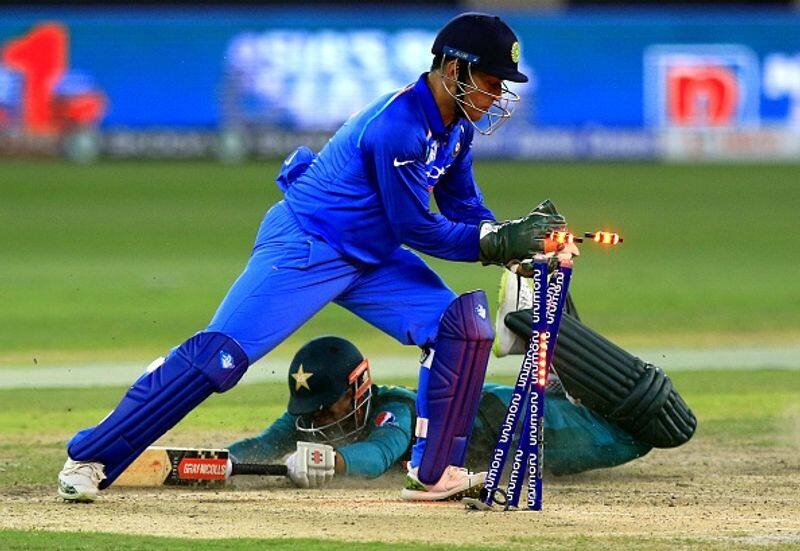 Therefore, it can't be said that Dhoni has lost his powers entirely. He may not be the same batsman who would saunter to the crease and hit a flurry of fours and sixes from the word go. In any case, he had jettisoned his daredevil, carefree approach after taking over the captaincy (and adopting a soberer hairdo!). His game has for long been focused on preserving his wicket and taking the match deep, and cutting loose at the end. At times this approach doesn't work, but has most of the time, earning him plaudit as one of the best finishers of the game. 
The problem has arisen due to an expectation that Dhoni would be able to finish games for India every time. Such is the weight of expectation, coupled with the emotional nature of the fandom, even the slightest decrease in efficiency is perceived as a complete loss of usefulness. One needs to understand that T20 is not simply mindless crash, bang, and wallop. There is ample room for strategising and there are phases in which you have to build an innings and play a waiting game, though those phases may not be as pronounced as those in the longer formats of the game.    
Dhoni can still run like a hare. The catch he took running back almost 20 yards to dismiss Chandrapaul Hemraj in the third ODI against West Indies in Pune on Saturday was a testimony to the supreme level of his fitness, even at 37. He is still the best wicketkeeper that India have. There can be no doubt about it. His role as a mentor to Virat Kohli and Co can't be overemphasised. His strike rate in the Indian Premier League (IPL), even this year was a robust 150.66. He is a reassuring presence in any team and that can't be measured by statistics.  
Any discussion on Dhoni's place in the team should, therefore, move much beyond a complaint of him having scored only two T20I half-centuries over the course of 12 years and 93 matches. 
Also read: MS Dhoni's return as India captain in Asia Cup 2018 did not please selectors
It has to be accepted that Dhoni won't be able to smash 50 off 20 balls most of the time now, but what he would provide is a cushion for the Kohlis, Rohit Sharmas and Hardik Pandyas to go hell for leather. He is a calming influence for the team and its steel frame. And that is a big plus for India to have. 
A way for Dhoni to be more productive as a batsman perhaps is to send him higher the order. He has a strike rate of over 150 at No 4 in T20Is. When he has batted at No 3 for India (though only for five matches), his strike rate has been close to 130. Now with those figures, he would walk into any T20 team. His strike rate tends to drop at No 5 and No 6. At No 7, his strike rate is again a healthy 146.66, but he must be used at that position strategically, not always because sending him regularly at No 7 would amount to waste of an immense batting talent. It is high time now that Dhoni brings back his old, aggressive batting style and enjoys his time in the middle. 
"It is not the end of Dhoni in T20Is," chief selector MSK Prasad said. However, the current selection committee has always been governed by the idea of 'perform or perish' and has been ruthless in its implementation. After all, they had practically called time on the careers of two of the stalwarts from the previous decade — Yuvraj Singh and Gautam Gambhir, and made Yuzvendra Chahal and Kuldeep Yadav the lead spinners in limited overs, pushing Ravichandran Ashwin and Ravindra Jadeja to the background. Prasad had indicated last year that Dhoni wasn't an automatic choice in the team. 
So when The Indian Express quoted a BCCI source as saying that the selectors had asked Dhoni to "move on and give a chance to a younger player", you feel there is something amiss. 
However, to say Dhoni has become a liability in the shortest format is to overlook what he can still contribute to the T20I team. And he can still contribute a fair deal. If Dhoni's omission from the T20I squad turns out to be permanent, it may well prove to be a costly error on the part of the selectors.  
Read Exclusive COVID-19 Coronavirus News updates, at MyNation.
Last Updated Oct 30, 2018, 4:47 PM IST