If Mayank Agarwal was to be dropped eventually, why was he selected in the first place? If having been selected, dropping him without a game and testing what is he capable of at the international level, is a terrible injustice
It has nearly been 30 years since Mohinder Amarnath lashed out at the Indian selectors as "a bunch of jokers". Some of the current players could be forgiven if they concur with Amarnath. 
Transparency is not the name of the game in BCCI. And it would never be.
In recent times, numerous debates have been ignited over the lack of communication between the cricketers and the selectors.
Also read: India drop Mayank Agarwal for Australia Tests
While selection committee chairman MSK Prasad defended his team by saying that the dropped players have been spoken to, players like Karun Nair and Murali Vijay had different versions to tell in the media and also got into trouble with the Indian cricket board.
Back in 1988, Amarnath, one of the most fearless cricketers, hit out at the Raj Singh Dungarpur-led selection committee after being dropped for the home Test against New Zealand in Bangalore.
After retirement, Amarnath himself returned as the chief selector and moved to sack MS Dhoni as Test captain given his poor overseas record. However, it was blocked by the then BCCI president N Srinivasan.
Also read: Mayank Agarwal shares his joy with MyNation after India call-up
The current five-man selection committee has been mistreating players who have been very successful at the domestic level. This was evident once again last week as they announced an 18-man Test squad for the Australia tour.
Despite making truckloads of runs in domestic cricket, Karnataka opener Mayank Agarwal was dropped, making fans and former players wonder what more Agarwal could do.
On September 29, Agarwal's long wait for India call-up ended as he was picked for the two-Test home series against the West Indies. It was a moment to rejoice for the Bengalurean and lot of cricket followers.
However, it was a case of being so near yet so far for the right-hander as he warmed the benches, and in less than a month's time, he has been dumped from the squad.
The wait had finally ended but now the wait resumes.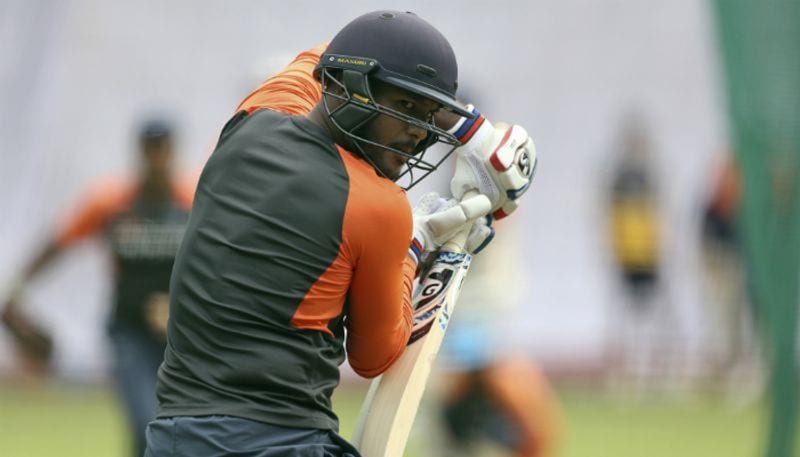 The selectors might argue that they did not want two inexperienced openers in tough Australian conditions. Prithvi Shaw made his mark against the Windies and deservedly the 18-year-old was included for the Australia trip while the selectors recalled the experienced Vijay.
Also read: Mayank Agarwal's coaches disappointed
If the selectors were concerned about Agarwal's inexperience, then they could have tried him in the Tests against West Indies. They conveniently chose to ignore him despite KL Rahul's failure in the opening game.
Also, Rohit Sharma was recalled to the Test line-up based on his limited-overs form. Then, it needs to be asked why Agarwal was not picked for limited-overs matches based on his performances in the four-day format?
The 27-year-old was the highest run scorer in Ranji Trophy in the 2017-18 season and continued to plunder runs at home, even against international "A" sides.
But still the dream of wearing an India cap has eluded him so far.
It is really unfair on the youngster to be ignored despite not just knocking on the national door but bringing it down with his consistent performances with the bat.
Prasad had said that Agarwal will get his chance and was getting closer to realising the India dream. But this has turned to be mere lip service.
If they wanted to reward runs, Agarwal should have been an India Test player by now. And if they have earmarked him as only a Test specialist, then he will have to wait a very long time as India are not scheduled to play a Test after the Australia tour till July 2019.
The focus after the four-Test series in Australia, which ends on January 7, 2019, will be on limited overs, in preparation for the World Cup in England from May 30 to July 14.
While Vijay was rewarded for his runs in the England county circuit (playing for Essex), why are the selectors ignoring Agarwal's domestic success?
Agarwal's coaches in Karnataka are not happy with the way Agarwal is being treated by the selectors, but they are helpless.
Despite this, the youngster has not lost hope and wants to keep scoring runs.
A talented batsman like Agarwal should not go the Amol Muzumdar way. The Mumbai cricketer never played for India despite scoring heavily in domestic circuit.
If Agarwal was to be dropped eventually, why was he selected in the first place? If having been selected, dropping him without a game and testing what is he capable of at the international level, is a terrible injustice.
Read Exclusive COVID-19 Coronavirus News updates, at MyNation.
Last Updated Oct 30, 2018, 5:14 PM IST