The left-hander recently announced his retirement from all forms of the game. He enjoyed the highs of two global trophies (World T20 2007 and 2011 World Cup), being the team's highest scorer in both the finals and also won a brace of Indian Premier League (IPL) titles as Kolkata Knight Riders (KKR) captain.
In India, it is never easy to be a celebrity. And it is even tougher if you happen to be a national cricketer. When each of your moves, both on and off the field, are scrutinised by the fans, most of the cricket stars take the politically correct route while some just maintain silence on major issues concerning the nation.
But, a very few, a rare breed of cricketers, who don't mince words and take a stand, even if it ruffles feathers.
Gautam Gambhir falls in this category.
The left-hander recently announced his retirement from all forms of the game. He enjoyed the highs of two global trophies (World T20 2007 and 2011 World Cup), being the team's highest scorer in both the finals and also won a brace of Indian Premier League (IPL) titles as Kolkata Knight Riders (KKR) captain.
The 37-year-old from Delhi is a grumpy, feisty, outspoken character. It was witnessed during his playing days.
He doesn't shy away from taking the fight to the opposition. He has had run-ins with rival players, most famously with Australians and Pakistanis including all-rounder Shahid Afridi.
Also, Gambhir did not spare even his city-mate and current India skipper Virat Kohli. The duo had clashed on the field during IPL.
In a way, both are similar characters and the aggressiveness came out when they were pitted against each other as KKR and Royal Challengers Bangalore (RCB) players.
Not only those IPL fights, Gambhir was forthright in his views when he targeted team-mate and skipper Mahendra Singh Dhoni for taking a ODI game against Australia to the last over to win in Adelaide in February 2012.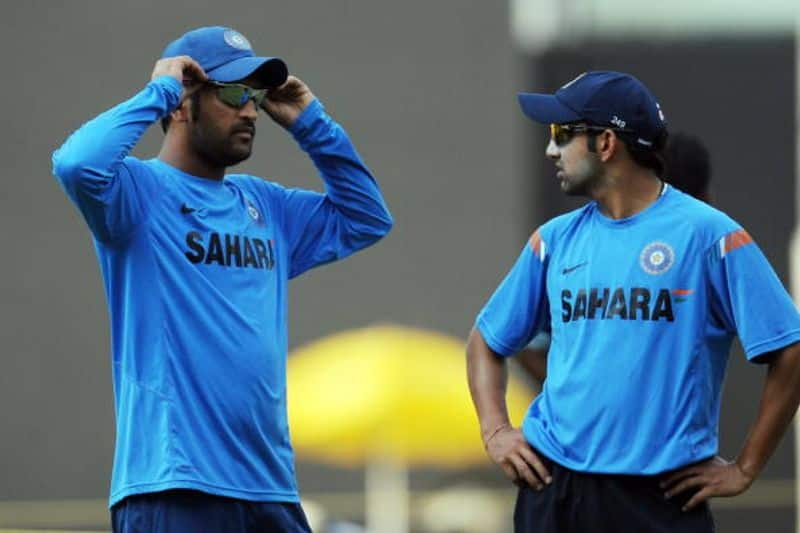 "We should have finished this game in the 48th over. We shouldn't have taken the game to the 50th over, that's my personal observation," Gambhir had said after taking the team to the brink of victory with a superb 92.
Also, when Dhoni's biopic was due for release, Gambhir was unimpressed as he had said, "I think those people, who have contributed more to the country than the cricketers deserve a biopic."
September 18, 2016
His straight-as-an-arrow comments at Dhoni, one of the most loved cricketers in the country, did not go down well with many. And experts felt this affect Gambhir-Dhoni relationship.
But, Gambhir is Gambhir. He has been like this, always.
After being ignored for national duty due to the emergence of the younger crop of players, Gambhir remained to stay in the limelight through social media by dedicating himself to social causes.
He has been very vocal and has always put India first. He questioned the politicians when the nation's soldiers lost their lives. He has even contributed to the families of the martyrs and continues his work through his Gautam Gambhir Foundation (GGF).
As part of GGF's philanthropic services, last year, he started a free community kitchen in Delhi with an aim to "beat hunger".
Gambhir is active on Twitter and through this platform, he expresses his views. Earlier this year, he slammed Afridi for his tweet over Kashmir.
Appalling and worrisome situation ongoing in the Indian Occupied Kashmir.Innocents being shot down by oppressive regime to clamp voice of self determination & independence. Wonder where is the @UN & other int bodies & why aren't they making efforts to stop this bloodshed?

— Shahid Afridi (@SAfridiOfficial) April 3, 2018
Last April, he asked those demanding Azadi to leave Kashmir. This was after a video showed a civilian kicking a CRPF jawan. He wrote "Kashmir is ours".
Media called me for reaction on @SAfridiOfficial tweet on OUR Kashmir & @UN. What's there to say? Afridi is only looking for @UN which in his retarded dictionary means "UNDER NINTEEN" his age bracket. Media can relax, @SAfridiOfficial is celebrating a dismissal off a no- ball!!!

— Gautam Gambhir (@GautamGambhir) April 3, 2018
"For every slap on my army's Jawan lay down at least a 100 jihadi lives. Whoever wants Azadi LEAVE NOW! Kashmir is ours. #kashmirbelongs2us," he had tweeted in April 2017.
Also, in Delhi cricket, he took on the administrators, selectors, coaches and others who came in the way of youngsters' growth.
Recently, Gambhir was furious with the Board of Control for Cricket in India (BCCI) and Cricket Association of Bengal (CAB) for inviting former India captain Mohammad Azharuddin, who was banned for life for alleged match-fixing, to ring the bell at Kolkata's Eden Gardens for the India-West Indies T20I.
India may have won today at Eden but I am sorry @bcci, CoA &CAB lost. Looks like the No Tolerance Policy against Corrupt takes a leave on Sundays! I know he was allowed to contest HCA polls but then this is shocking....The bell is ringing, hope the powers that be are listening. pic.twitter.com/0HKbp2Bs9r

— Gautam Gambhir (@GautamGambhir) November 4, 2018
Be it cricket or non-cricket matters, Gambhir has consistently lent his voice and rightly so.
When you are an achiever and have an ability to make an impact through your words and actions, why not channelise your energy for the right cause. This is what Gambhir is exactly doing and will continue to do so.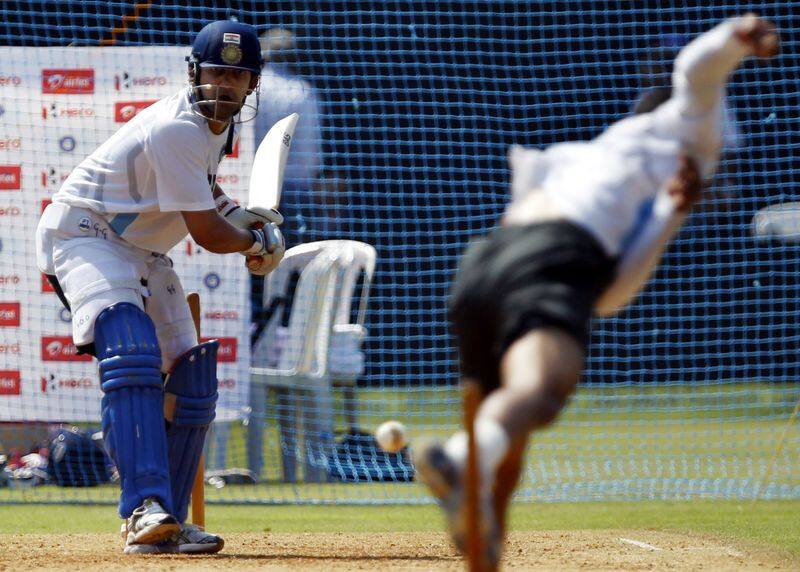 By being blunt and expressing his strong views, Gambhir might not have won many friends but he is not one of those who are hungry for publicity. He is not out there to gain followers on social media.
India needs people like Gambhir, who can make a difference in every walk of life. He has set an example for other sportspersons in the country.
Even some of India's greatest sports stars have often decided to not open their mouths in several controversial issues fearing damage to their 'nice' image and also repercussions that follow.
Gambhir is always grumpy. Yes, it is better that way than a fake smile. He is not concerned about the 'nice guy' tag. He is a man of words and actions. Following his retirement, many think he might enter politics.
In his retirement video, he said he wants to "recycle" himself to be "useful for something else, in cricket and beyond".
Gambhir's former opening partner Virender Sehwag had famously called him the "Second Wall" of Indian cricket. This compliment came after the left-hander had saved the Test for India in Napier against New Zealand in 2009 with a gusty 137, spending nearly 11 hours at the crease.
Now, with his cricket journey over, Gambhir has a lot to offer to India. The "Second Wall" needs to be strengthened in the second innings.
Read Exclusive COVID-19 Coronavirus News updates, at MyNation.
Last Updated Dec 10, 2018, 1:12 PM IST