The chain of events involving MS Dhoni's 'Balidaan' badge at the World Cup 2019 has triggered a big debate in India. From social media to television studios, a big majority of Indians want BCCI to escalate this matter and, in fact, some are also suggesting that India should "boycott" the tournament
New Delhi: MS Dhoni's wicketkeeping is, mostly, a hot topic of discussion among fans because he is, probably, the best wicketkeeper in the world. But, these days, his wicketkeeping gloves have taken over every debate in India and the whole nation is talking about the 'Balidaan' (sacrifice) badge on his wicketkeeping gloves. 
The television cameras had spotted the 'Balidaan' badge on Dhoni's gloves during India's first game of the ICC World Cup 2019 against South Africa and the images went viral on social media in no time. Soon, it became a trending debate, and as a result, the International Cricket Council (ICC) raised the red flag after noticing the 'Balidaan' badge on Dhoni's gloves and asked the Board of Control for Cricket in India (BCCI) to have the logo removed off his gloves. But, the BCCI stood by Dhoni and requested ICC to allow him to sport the "insignia" gloves in the ongoing World Cup 2019.
Also read: ICC says no to Dhoni
However, unfortunately, ICC refused to revoke its decision and it is being reported that Dhoni will now cover the 'Balidaan' badge with tape throughout the ICC World Cup 2019. The BCCI has accepted ICC's decision gracefully and said that they will not "escalate" the matter further. 
This chain of events has triggered a big debate in India. From social media to television studios, a big majority of Indians want BCCI to escalate this matter and, in fact, some are also suggesting that India should "boycott" the tournament.
Also read: India's likely playing 11 for Australia contest
The rule book
Dhoni is one of the most well-behaved and disciplined cricketers ever and it is a bit shocking that despite his experience he didn't know about the 'G1' clause of ICC's clothing and equipment regulations. 
The clause reads: "Players and team officials shall not be permitted to wear, display or otherwise convey messages through arm bands or other items affixed to clothing or equipment ("Personal Messages") unless approved in advance by both the player or team official's Board and the ICC Cricket Operations Department. Approval shall not be granted for messages which relate to political, religious or racial activities or causes."
Also read: All you need to know about 'Balidaan' badge
Also, the diagram in clause 19.47 shows that a wicketkeeper can only carry the logo of the manufacturer on his wicketkeeping gloves and no other visible logo is permitted.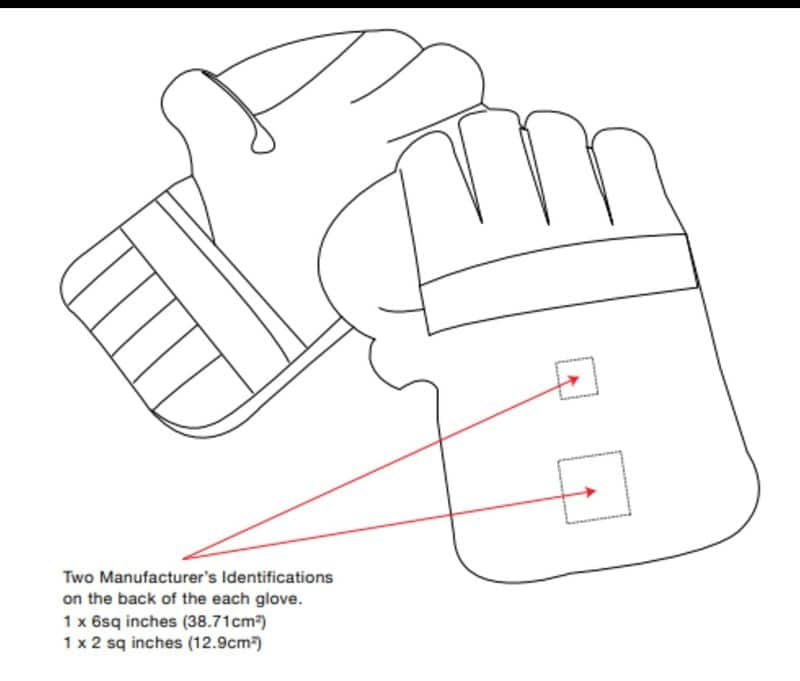 "No visible logos permitted other than those identified in the diagram," the rule book says. 
As a player, it is Dhoni and every cricketer's responsibility to follow the rules. No individual is bigger than the game and despite his love for the Indian Army, Dhoni must go by the rules and remove it.
Also read: India-Australia match preview
A big distraction
Dhoni is an honorary Lieutenant Colonel in the Parachute Regiment and we all know about his love for the armed forces. However, this debate has made Dhoni the centre of attraction and that too for a non-cricketing reason during a World Cup. This is Dhoni's last World Cup and he has an important role to play for India's in the tournament. 
In his long, illustrious career, Dhoni has always respected the game and its rules and we shouldn't expect anything different from him in this case as well. Fans, media, and politicians who want BCCI to escalate this debate further or "boycott" the tournament, must understand that they are putting unnecessary pressure on Dhoni and this can an adverse effect on the entire team as Dhoni is the senior most cricketer in the team and a role model to many of his teammates. 
Dhoni is not the first cricketer to be asked to remove something from his gear.
England's all-rounder Moeen Ali wore wristbands with slogans "Save Gaza" and "Free Palestine" printed across them in 2014, in an ODI match. After the television cameras spotted his wristband, despite England and Wales Cricket Board's (ECB) insistence, Ali was asked to remove his bands. 
The way forward 
As of now, the only goal of Dhoni and every Indian cricketer who is a part of the World cup 2019 squad, should be to win the tournament and bring glory to the nation. However, if BCCI feels that this matter should be escalated, they should initiate a debate and ask all other cricket nations to participate in it.
Watch: Mitchell Starc speaks on Australia's plan for India batsmen
Putting pressure on Dhoni and telling India to boycott the tournament is unfair to all the cricketers and coaching staff who have been giving their best and preparing tirelessly for the World Cup 2019. 
And, as far as the respect of our armed forces is concerned, Dhoni, as we all know, is a true patriot and he will do whatever he can for the forces. Also, the kind of support we have seen for 'Balidaan' in the last couple of days proves that the whole nation is and will always be behind our armed forces.