Rishabh Pant's duck after being promoted to third place in the recent T20 match against the West Indies has caused furore in social media and memeseters are having a field day

Rishabh Pant's recent duck has made Indian cricket fans go crazy. Pant who is bearing the brunt for weak wicket keeping, has now become fodder for his flop stint in batting. Memes have filled the social media platforms, where Virat Kohli is also being targeted for pushing Pant up the ladder, despite his zero deliveries.
Pant is seen struggling to get in form in the T20i format. This year, Pant has scored only 252 runs from 16 matches. His average run rate is just 21. However, this is slightly better when compared to 2018, where he had scored only 114 runs from eight matches with a run rate of 16.28.
Pant was forced to the pavilion in the T20 series against West Indies on Wednesday after he wasted two balls and hit the delivery of Hayden Walsh only to be caught on December 11.
What made the fans angry was Pant's promotion to the third place. Shivam Dube too was pushed up the ladder but he proved his mettle with 54 quick runs.
The likes of Sanju Samson who is waiting on the bench and Ishant Kishan waiting to join the team have come into consideration of fans, but the aspirants are being ignored by Virat Kohli.
Here is how MyNation's Just for Laughs section explains Rishabh Pant's place in the heart of the Indian cricket lovers.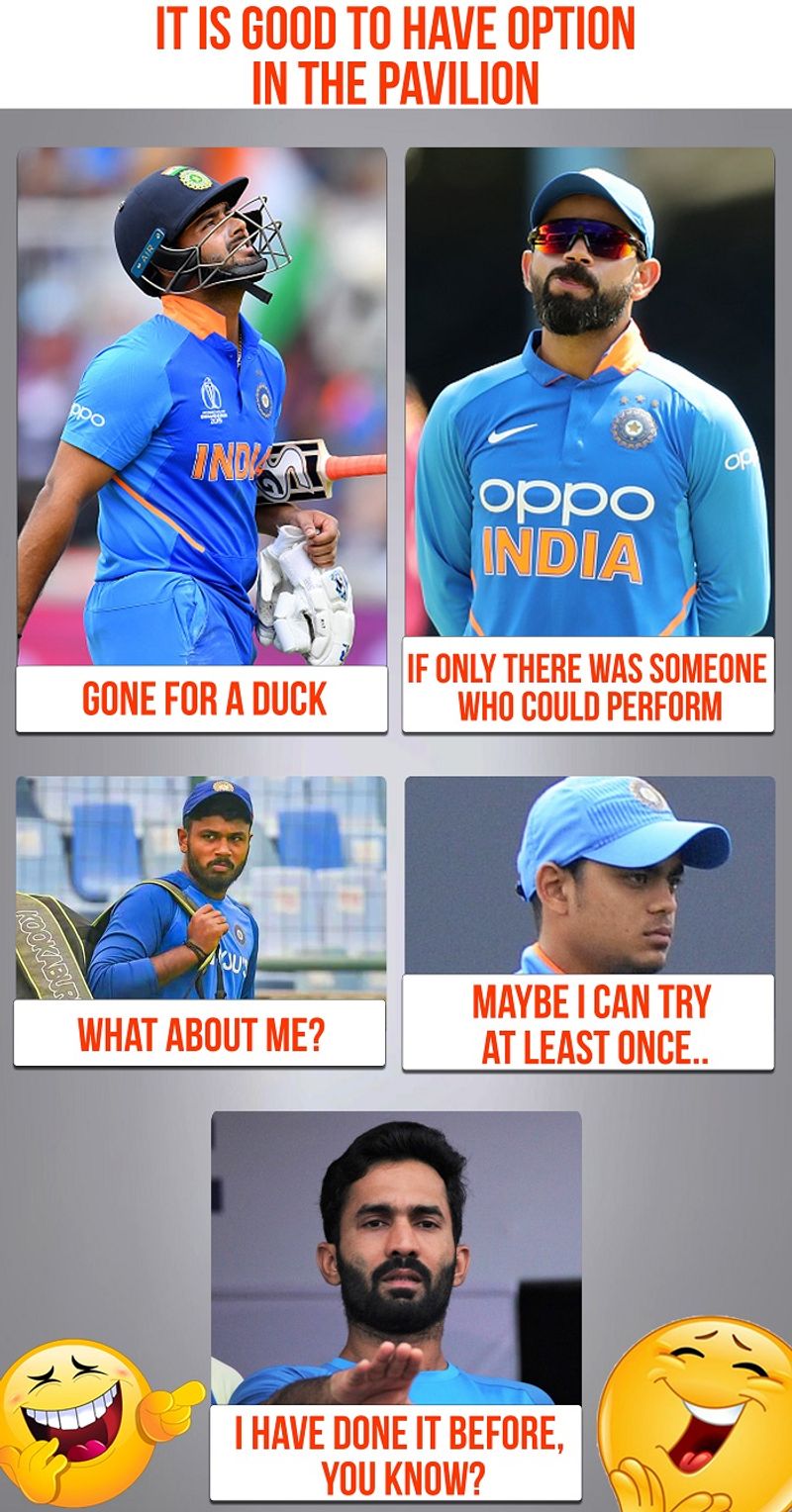 Last Updated Dec 13, 2019, 2:08 PM IST