If it's true that the reflection of Pakistan PM Imran Khan's third wife Bushra Bibi, who is Pakistan's first lady, cannot be seen in a mirror, then who better to be able to figure this mystery out than magicians Penn and Teller.
News of Pakistan's first lady Bushra Bibi not being seen in the mirror went viral on social media. The house staff of Imran Khan in Islamabad had recently said that Bushra Bibi could not be seen in the mirror due to magical powers she possesses. Bushra Bibi is believed to have healing powers too (Wait, what?).
A few media reports stated the popular belief, which is, Imran Khan had to marry someone from Bushra Bibi's family for him to become Prime Minister. However, Bushra later had a dream that he needs to marry a woman who had been married previously and has five children. Thus, Khan married Bushra Bibi as his third wife after her divorce and then became the Prime Minister of Pakistan.
Of course, these are unconfirmed reports, but the recent news of Bushra Bibi having magical powers and her not being spotted in the mirror has given rise to speculation.
Well if this is true, even Penn & Teller, the most revered American magicians and entertainers since the late 1970s who know the most about magic, may have been fooled.
Just for Laughs on MyNation attempts a meme to highlight the ridiculousness of the news reported.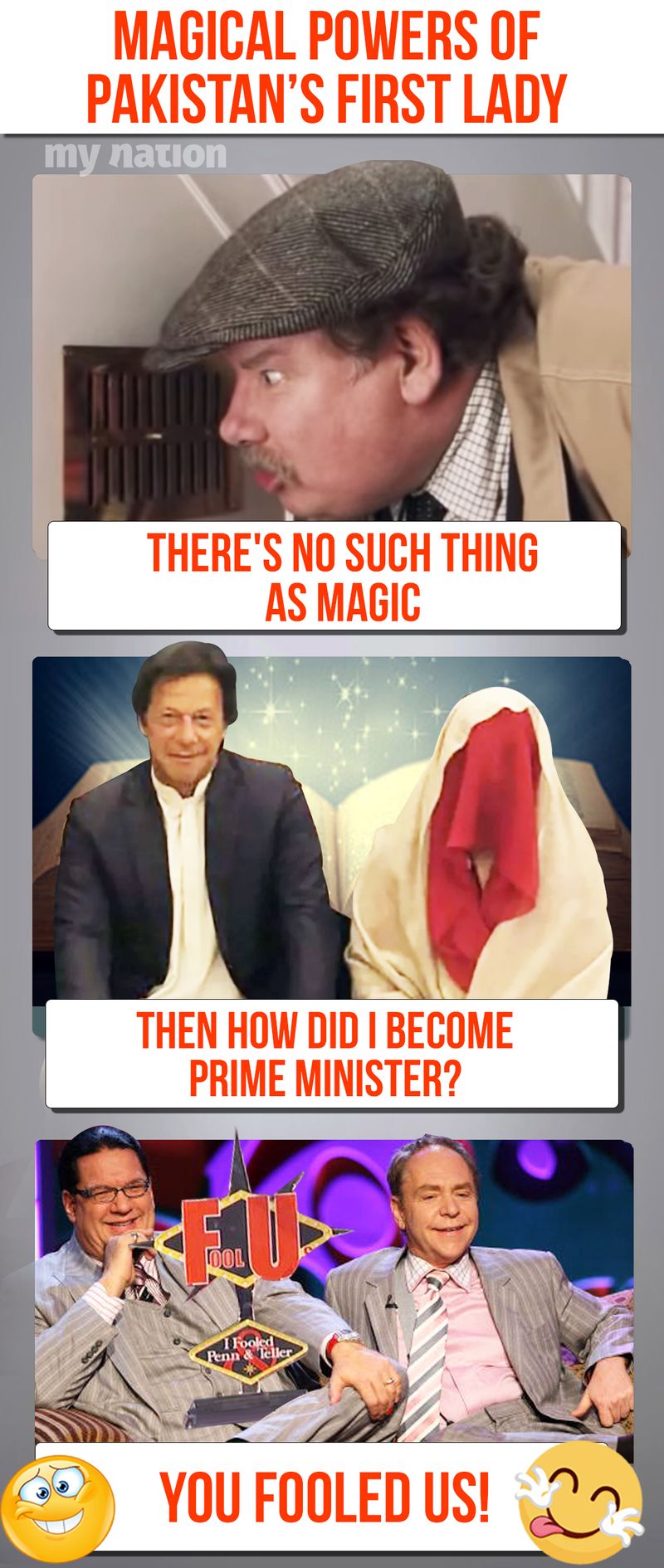 Last Updated Sep 30, 2019, 1:56 PM IST