Just for Laughs on MyNation explains with the meme, the possible reason why Congress troubleshooter DK Shivakumar has had to endure days of questioning by ED officials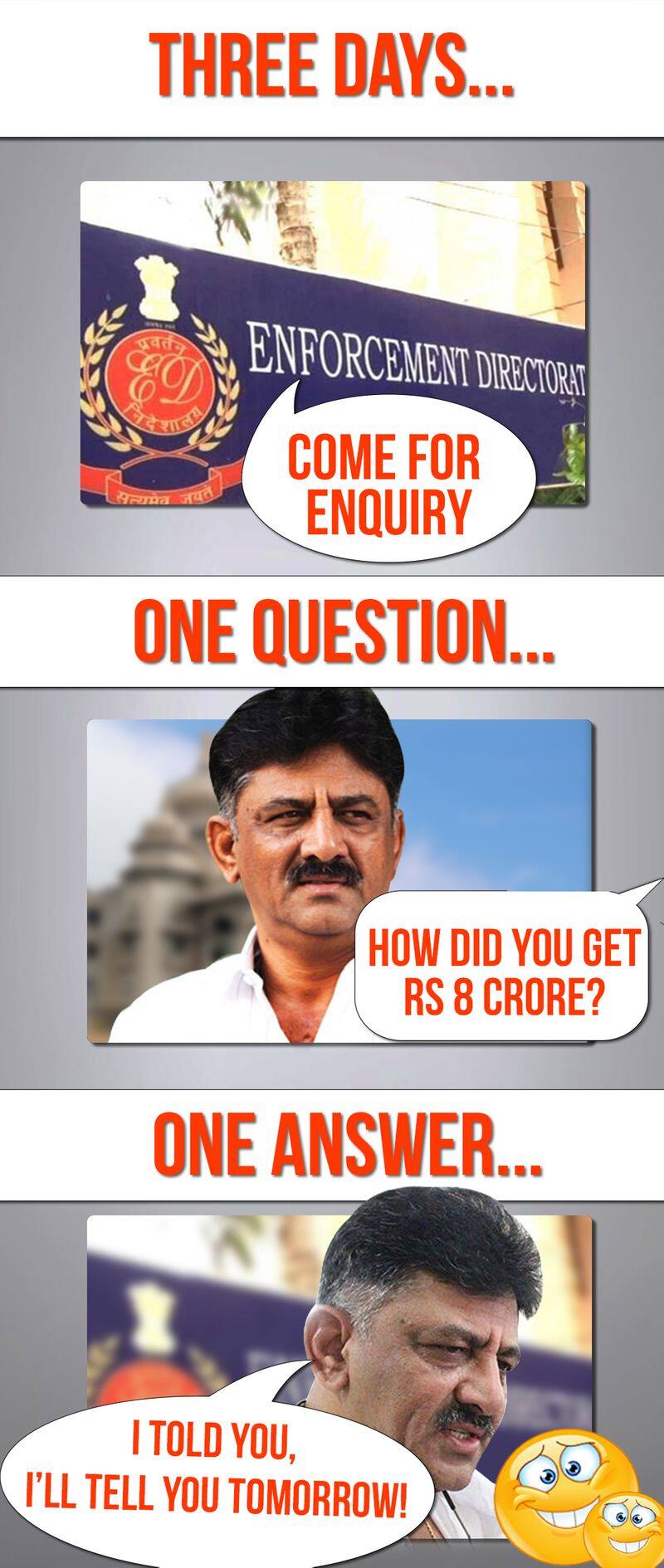 Congress leader DK Shivakumar, who is known as the troubleshooter of the party has landed up in trouble. He has been questioned for 3 days by the ED in a money laundering case and will continue to endure more.
After he was summoned by the Enforcement Directorate, the Congress leader first appeared before it on Friday and endured almost five hours of questioning. DK Shivakumar was then asked to reappear on Saturday, and so he did, only to go through eight hours of questioning.
One would think that officials may have got the answers they were looking for, but no. DK Shivakumar was asked to appear before authorities on the occasion of Ganesh Chaturthi on Monday. This is despite his request to let him go back to Karnataka to visit his father's grave as he does every year on the eve of the Vinayaka-Gauri festival. To worsen his situation, official asked him to reappear before them on Tuesday. This leads to us asking the question – how long does it take for him to answer the question on where the Rs 8 crore came from?
Is the lengthy procedure of interrogation a result of ED not getting the right answers or does DK Shivakumar have something to do with it? Just for Laughs on MyNation explains with a meme.