Ranveer Singh's out-of-the-box style of dressing for events has become a fodder for memes. But this time, even wife Deepika Padukone has made a meme on Ranveer's IIFA 2019 award appearance.
Mumbai: Ranveer Singh's fashion has been a fodder for memes for quite a long time now. This time, a special person in his life too made a meme on him. Yes, wife Deepika Padukone took to Instagram to post a meme on Ranveer's IIFA 2019 look. Later, she shared a meme on herself too!
Reports claimed that newlyweds Ranveer Singh and Deepika Padukone set the sets of 20th edition of the International Indian Film Academy (IIFA) Awards on fire when they made appearance with elegant dresses.
The two were shining throughout the event and made the event more vibrant.
Ranveer was wearing a co-ord suit, pairing his blazer with a red silk sash along with boots and a ponytail.
It did not take much time for netizens to create memes on Ranveer's attire. This time, even Deepika joined the race and shared a meme comparing him to a character from Despicable Me, along with a question 'Who did it better'. She also commented on it saying "Mine!"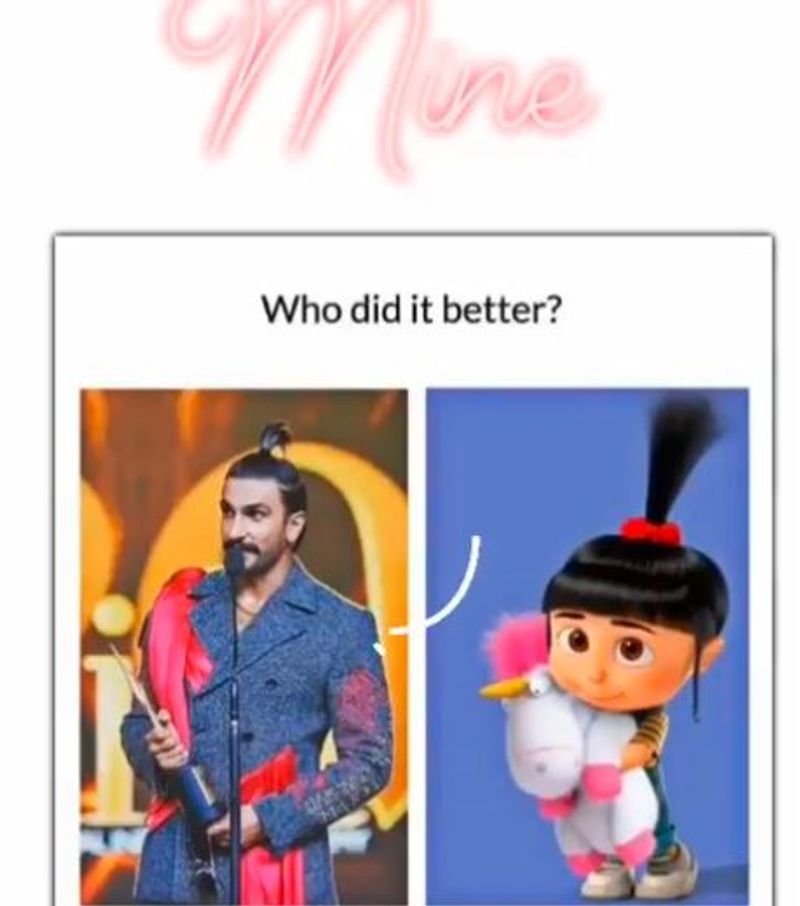 Deepika then shared a meme on her own look as well with a reaction 'ROFL'.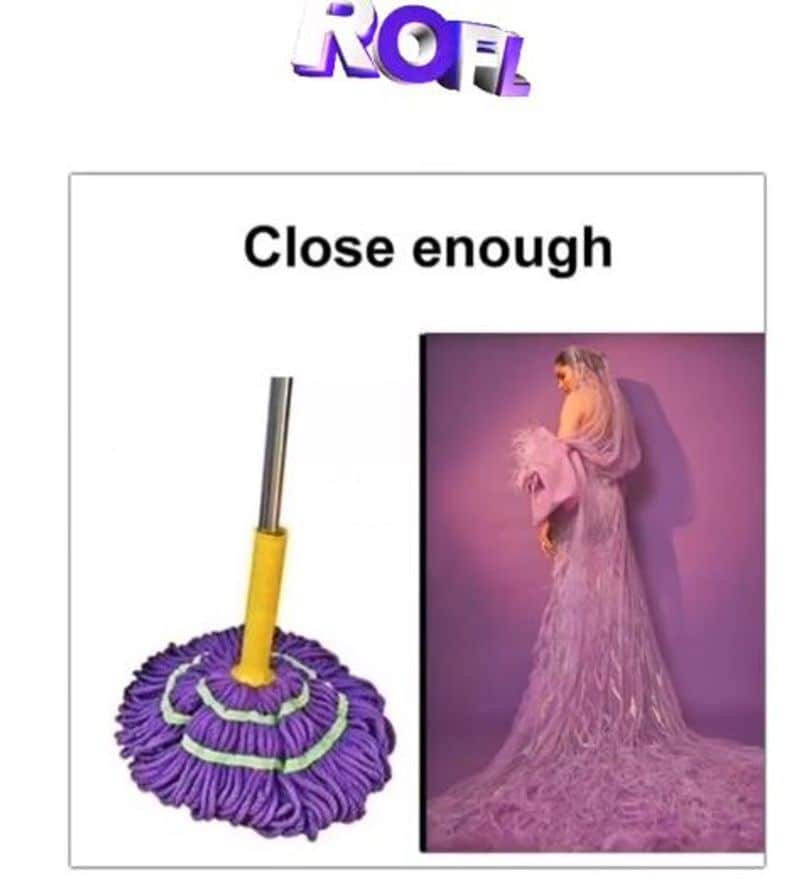 Deepika wore a lavender strapless gown with leathery details. The dress looked elegant on the green carpet. But people still made memes and one of them compared the actress' dress to a purple broom.
Last Updated Sep 20, 2019, 3:09 PM IST