The Ajanta Caves in the Indian state of Maharashtra are a standing testimony to the impeccable artists of ancient India. Depicting the teaching of the Buddha, the Caves were discovered accidently in the year 1819 by a British official
Bengaluru: India is a land that is rich in culture and the arts. 
The Ajanta Caves in the Aurangabad district of Maharashtra are a testimony to this. 
They are 30 in number. The contain rock-cut Buddhist cave monuments. 
These caves have paintings and rock-cut sculptures which are described as among the finest surviving examples of ancient Indian art, particularly expressive paintings that present emotion through gesture, pose and form.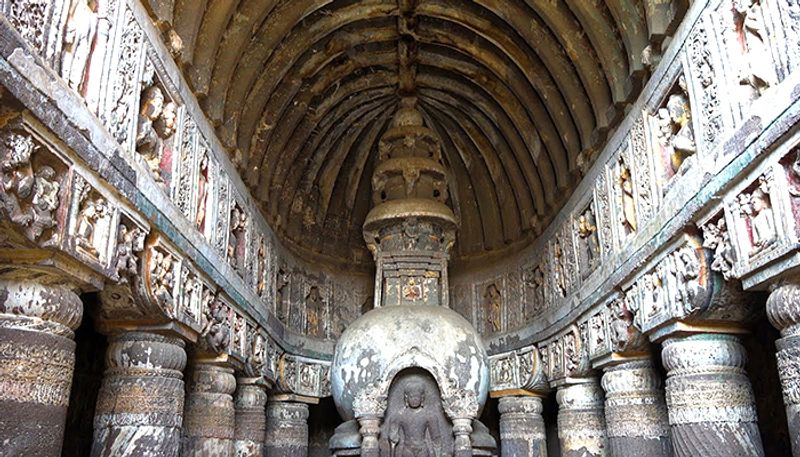 It is a UNESCO world heritage site. As per a web portal, the caves were built in two phases. The first phase started around the 2nd century BCE, while the second phase was built around 400–650 CE. 
Apart from paintings, the Caves constitute ancient monasteries and worship-halls of different Buddhist traditions. 
If one visits the caves, one can also get to see the depictions of Lord Buddha in his past lives and also his rebirths. 
But apart from the arts and culture, of which, the Caves are a repository, the Caves, as per sources, served as a monsoon retreat for monks. Not just that, they also served as a resting place for merchants and even pilgrims.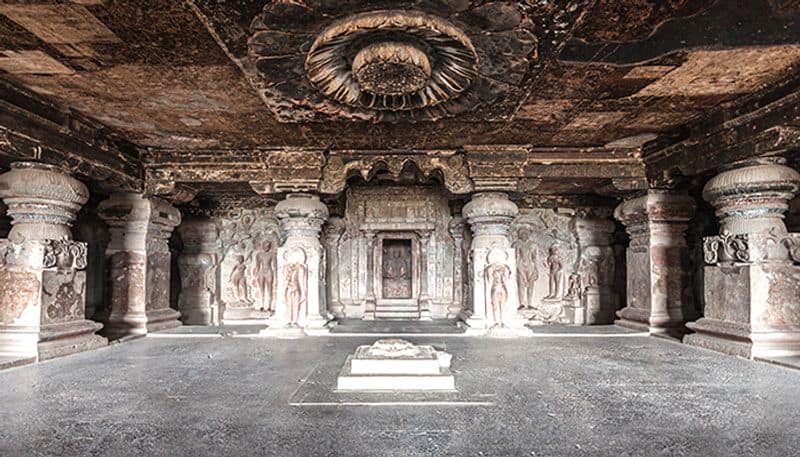 Of all the Caves, Caves 16, 17, 1 and 2 of Ajanta form the largest corpus of surviving ancient Indian wall-painting.
How were the Ajanta Caves discovered? 
The story of the discovery of the Ajanta Caves is interesting. It was Captain John Smith, a British officer who accidentally discovered it in the year 1819 while hunting for a tiger. 
Before being discovered, they were covered by a thick wall of trees. 
Several Chinese Buddhist travellers to India and the even an official from the Mughal era have talked about the Caves in their travelogues. 
But due to their age and rampant human interference, the art and paint work in the Caves have begun to erode. 
 
Read Exclusive COVID-19 Coronavirus News updates, at MyNation.
Last Updated Sep 10, 2019, 3:23 PM IST