Let us now take a look at the top five Batsmen from the year. They have been selected on the basis of the magnitudes of their various performances, and also based on how effective their various innings were, to the causes of their respective teams.
2018 was a phenomenal year in terms of Test cricket with noteworthy performances being lined up one after the other. And once again, India captain Virat Kohli proved his worth as the best batsman.
Listed below are the top 5 batsmen of the year in Test cricket.
1. Virat Kohli (India)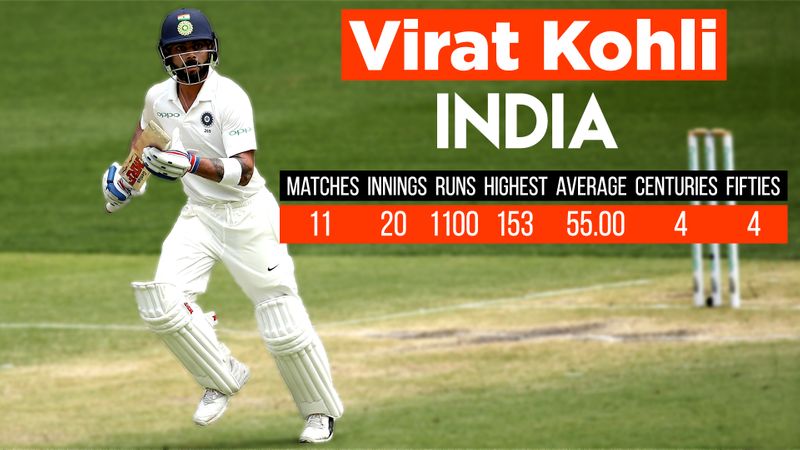 The Indian skipper was in outstanding form. He had consistency, technique, talent and skill. In 2018, he topped the run-making charts after brilliant innings in South Africa, England, at home and in Australia. Though India lost in South Africa and England, Kohli was the top run-getter in both series, scoring 593 runs from the five matches of the England series alone. He led India to near-victories in at least three games out of five. Kohli is also the No 1 Test batsman in the ICC Test Rankings, holding the position since the start of the England series.
2. Jos Buttler (England)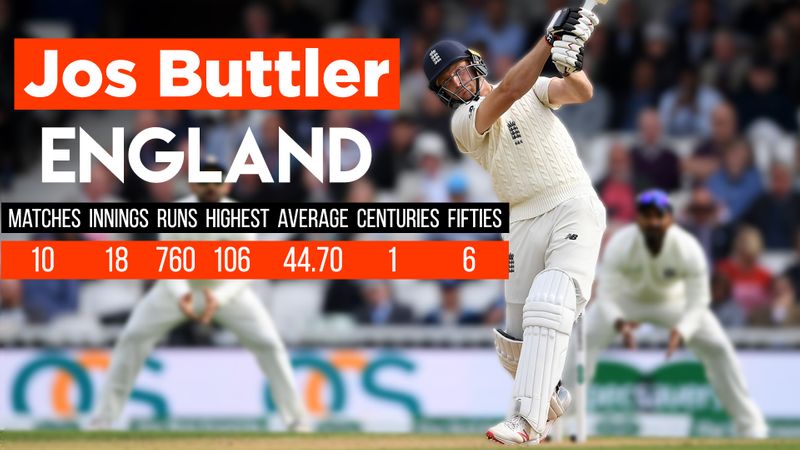 Known primarily as a limited-overs specialist, Buttler went on to finish second in the series batting table, coming behind Kohli with 349 runs from five games. He continued his performance in the recent Sri Lankan series as well. While, his Test career began in 2014, but he scored almost half of his career tally so far, in 2018 itself. Buttler is currently ranked No 19 in the ICC Test Rankings.


3. Dimuth Karunaratne (Sri Lanka)

Karunaratne was Sri Lanka's top-performing batsman from 2018, amassing 647 runs from just seven games. He is currently placed seventh in the ICC Test rankings. Karunaratne had outstanding performances against both South Africa and England in the back-to-back series at home, topping the run-charts in the former and finishing at second in the latter, six runs ahead of Buttler.
4. Babar Azam (Pakistan)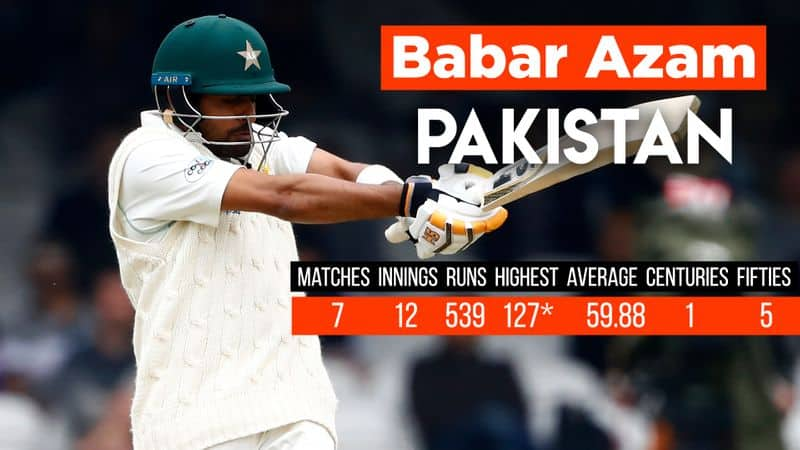 Azam was criticised for not exactly being "Test material", and somewhat rightly so, considering he had played 16 Tests, batted in 31 innings, and had not scored a century. His Test average was below 30. Come 2018 and against New Zealand, Babar was instrumental in taking Pakistan past 400, and a resultant much-needed Test win as he knocked his first Test ton. Overall, he racked up more than 500 runs cross the 12 games he played in 2018.
5. Kane Williamson (New Zealand)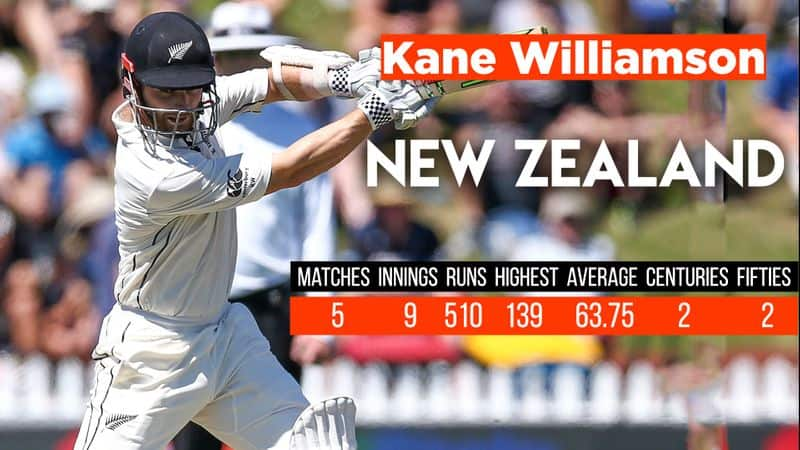 Williamson led his side to a memorable series win against England in March, where he made 124 runs from two matches. His better success came recently, as Pakistan were routed by New Zealand in the former's adopted home (UAE) for the first away series win over Pakistan in 49 years. Williamson made 386 runs from the three games, and also climbed to the second spot in the ICC Rankings, just eight points shy of the top rank, held by Kohli. His most standout innings would definitely be the stoic 139 he made in the second innings of the third Test in Abu Dhabi, which was the biggest need for the hour.
Last Updated Dec 31, 2018, 1:07 PM IST