Prithvi looked quite confident. "I am ready to face the England attack and I am sure coach Ravi (Shastri) sir and Virat (Kohli) sir will help and guide me more," the youngster said
"I am so happy and grateful to the selectors. I am thankful to Rahul (Dravid) sir and all my coaches and senior team members. It was my childhood dream to play for our nation and I am excited to take the new challenge," Prithvi Shaw told MyNation before flying to England to join the India Test squad following his maiden call-up.
After tons and tons of runs in the domestic circuit and for India A, after leading India to the Under-19 World Cup crown, after regaling all and sundry with his fantastic strokeplay, putting even seasoned campaigners to the sword, and after comparisons with Sachin Tendulkar, selection to the national side was only a logical progression. That he has been given a place in the Test team makes the selection even more special. But wait! There is still an icing to be put on the cake. Shaw has been called to pad up against the likes James Anderson and Stuart Broad — arguably two of the best Test pacers at the moment. Such has been the faith shown by the selectors in the 18-year-old. 
Congratulations to U19 World Cup winner, @PrithviShaw, on his Test call-up. 🇮🇳

The boy can play! 👌 pic.twitter.com/wwqninEoTL

— Cricket World Cup (@cricketworldcup) August 22, 2018
"I am extremely happy that Prithvi got a chance in Tests before ODIs and T20s. Test is original cricket. It is core cricket. The best players of the world, whether it is Sachin Tendulkar, Rahul Dravid, or Virat Kohli, have all started from the Test arena," said Prithvi's mentor Vinay Khatu in a chat with MyNation. 
A lawyer by profession and a fitness enthusiast, Khatu is perhaps the second-most important person in Prithvi's life after his father, Pankaj Shaw, and has seen Prithvi grow from very close quarters. 
Prithvi's impeccable technique
We asked Khatu if Prithvi had the technique to survive against the viciously moving ball in England, with some of the greatest exponents of swing bowling in operation. 
Former West Indies speedster Ian Bishop had compared Prithvi's technique to that of the legendary Tendulkar during the Under-19 World Cup earlier this year. During the Indian Premier League (IPL), in which he played a couple of match-winning knocks for the Delhi Daredevils, Prithvi had received special praise from former Australian batsman Mark Waugh. "The first thing you notice is his technique, it's very similar to Sachin Tendulkar. His grip, his stance, he stays very still at the crease and plays all his shots around the wicket. He plays the ball quite late and is quite punchy in his strokeplay and has an excellent base to play any shot from any bowler. He's just so much like Sachin Tendulkar," Waugh said.
Khatu made it clear that he was no doubt that Prithvi had the technique to withstand the seam and swing in England, but while doing so, also touched upon a different, yet perhaps equally more important, aspect.   
Also read — India vs England 2018: Sachin Tendulkar's prediction on Prithvi Shaw comes true
"The only concern I have is that he is very young. He has to show the temperament that is necessary to succeed at this level. When he plays his first innings, if he can stay at the crease for at least two hours, it will be easy for him after that. His technique is fantastic. He needs to have the proper temperament," Khatu said. 
Prithvi himself looked quite confident. "I am ready to face the England attack and I am sure coach Ravi (Shastri) sir and Virat (Kohli) sir will help and guide me more," the youngster said.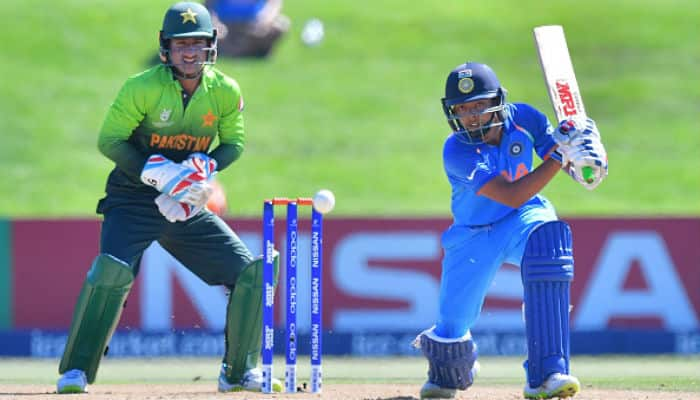 Such confidence was indeed expected from a player who had smashed a jaw-dropping 546 in school cricket in Mumbai at the age of a mere 14 years. A player, who scored a century on both Ranji and Duleep Trophy debuts. A player who eclipsed none other than Tendulkar to become the youngest to hit a hundred on Duleep Trophy debut. A player, who was bought by the Delhi Daredevils for Rs 1.2 crore and went on to become the joint youngest batsman to hit an IPL fifty. A player, who had recorded four hundreds in five first-class matches. A player, whose last 12 innings for India A have yielded four centuries and a half-century, and included a sublime 188 off 169 balls against the Windies A in Beckenham. 
Right decision at the right time
Considering such a stellar record, should Prithvi have got an India call-up much earlier? Like Rishabh Pant, it was thought to be only a matter of time before Prithvi was drafted into the national side, but while Pant got to play a meaningful role at Trent Bridge, Prithvi still awaits his opportunity. And with the experienced KL Rahul and Shikhar Dhawan already present in the team as openers, it will be an extremely bold decision to fit Prithvi in the playing XI. Would he, therefore, have to forgo some precious time in his career, which Tendulkar didn't have to?  
Khatu disagrees. "I think the selection committee has taken the decision to include Prithvi in the squad at the right moment when there is a distinct need to the team and the openers aren't firing in England. We used to think after the Under-19 World Cup that he would be selected to the national team in the next few months, but I think this was the right time and the right decision," he noted.
Watch: Rishab Pant credits India A stint for impressive Test debut against England
Khatu acknowledged that the selectors would have had quite a task on their hands before zeroing in on Prithvi, given that there are so many players, apart from Prithvi, at the Ranji and Under-19 levels, who have been doing well. Shubman Gill and Abhishek Sharma are just two names that Khatu took. Mayank Agarwal is another, whose name readily comes to mind.
What really helped Prithvi in finally getting the nod was his performance for India A. "I think the Test selection was made on the basis of those performances, more than his IPL and Under-19 performances," Khatu states.
'Khadoos' Mumbai cricket culture helped
However, there is another factor that has aided his development immensely. It is the cricket culture that he has been a part of in Mumbai and that had been drilled into him at a very young age. 
"I will give full credit to the Mumbai cricket culture in Prithvi's development," said Khatu. "One is reminded of school cricket in Mumbai and the marathon innings of 546 he played in the Harris Shield. In 2017, he debuted for Mumbai in the Ranji Trophy. The Mumbai cricket tradition is something to cherish. It starts with Polly Umrigar and passes through Sunil Gavaskar, Dilip Vengsarkar, Sanjay Manjrekar, Sachin Tendulkar, Vinod Kambli to Rohit Sharma and Ajinkya Rahane of today. To belong to that culture and tradition is a massive thing in itself.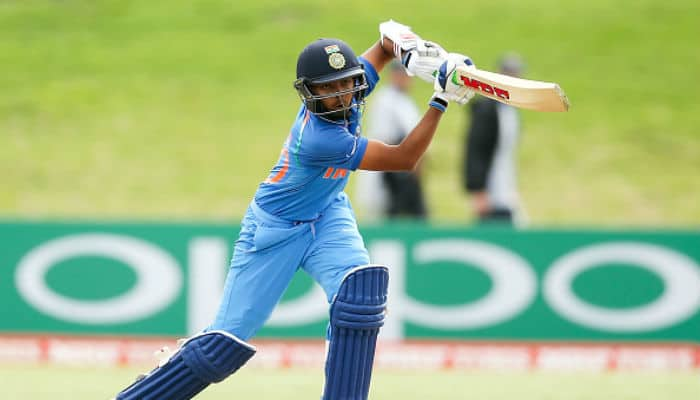 "I remember talking to Manjrekar after Prithvi's selection to the Ranji team and he told me that Prithvi was player who belonged to the exalted Mumbai tradition. I was so proud that day. The competition in Mumbai cricket and its 'khadoos' nature make it stand apart. There is a special way of playing in Mumbai," Khatu noted.  
Prithvi will now walk into a dressing room that has the likes of Kohli, Shastri, Ajinkya Rahane, Ravichandran Ashwin and others. This is a dressing room perhaps unlike any that he has been a part of so far. There would be a lot to learn.   
"I had discussed with Prithvi the experience he had had during the IPL when he shared the (Delhi Daredevils) dressing room with India senior team members. Shreyas Iyer was the captain, and there were other top international players. What he said was that when you spend time with players of such calibre and stature, you tend to be infused with a special kind of confidence. It comes automatically, without you even knowing it," Khatu said. He brought up the Dhoni-esque helicopter shot that Prithvi played in the IPL off the bowling of Mitchell Johnson, no less and revealed that it was the sight of the seniors playing bold shots that gave Prithvi the confidence to try something similar too. 
However, at the Test level, he would have to be more circumspect. "I told him that it was a dream come true, and he has a long way to go. I told him that there will be a lot of pressure on him now, and reminded him of Tendulkar's innings in England and Australia at a very tender age. I told him to be mindful of not playing any airy-fairy shot," Khatu said. He remembered the time when he scolded Prithvi for getting run out in a Duleep Trophy match in 2017 and throwing away a golden opportunity to get a double century in the first innings of that very match. 
"Some promises were made by him and day by day he is getting so mature that I don't have to say anything to him now. He is ready to take up any challenge at any level, though he is still a mischievous kid at home. He is very mature mentally and can manage even when he is unsuccessful," Khatu pointed out.