Ishant Sharma, Jasprit Bumrah and Mohammed Shami combined together took a total of 136 wickets in 2018 to go past the record of 131 wickets taken by the fearsome West Indies fast bowlers Joel Garner, Michael Holding and Malcolm Marshall, when playing together
After the highs in Adelaide and Melbourne, Virat Kohli and his men are now eyeing their first-ever Test series win in Australia. With the four-match rubber 2-1 in their favour, they will enter the Sydney Test, starting on Thursday, keen to replicate Melbourne success.
Ahead of the fourth and final Test, here are the four major talking points from the Border-Gavaskar Trophy Down Under.
Indian pace battery better than Australia's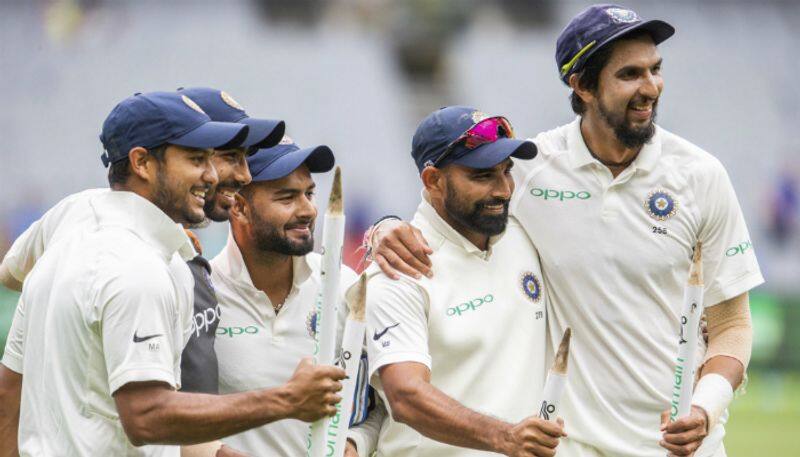 The biggest positive for India in 2018 has been the combined and consistent performances of the three fast bowlers Ishant Sharma, Jasprit Bumrah and Mohammed Shami.
All the three fast bowlers have been relentless in their efforts and created match-winning opportunities for the team. The fast-bowling trio created a record by taking the maximum aggregate number of wickets in a calendar year.
Also read: Rishabh Pant accepts Tim Paine's challenge, turns 'babysitter'
Ishant, Bumrah and Shami combined together took a total of 136 wickets in 2018 to go past the record of 131 wickets taken by the fearsome West Indies fast bowlers Joel Garner, Michael Holding and Malcolm Marshall, when playing together.
The enormity of this achievement is explained by the fact that the record of the West Indies fast bowlers stood the test of time for 34 years before the Indian trio broke that this year.
Bumrah, who made his Test debut at the beginning of the year, is the leading wicket-taker for India in 2018 with 48 wickets followed by Shami with 47 and Ishant with 41 wickets.
It was due to their outstanding performances that India managed to take all the wickets in the series against South Africa, West Indies and Australia. The only time the Indian bowlers failed to do so was in the Lord's Test against England.
Indians giving it back to Aussie sledging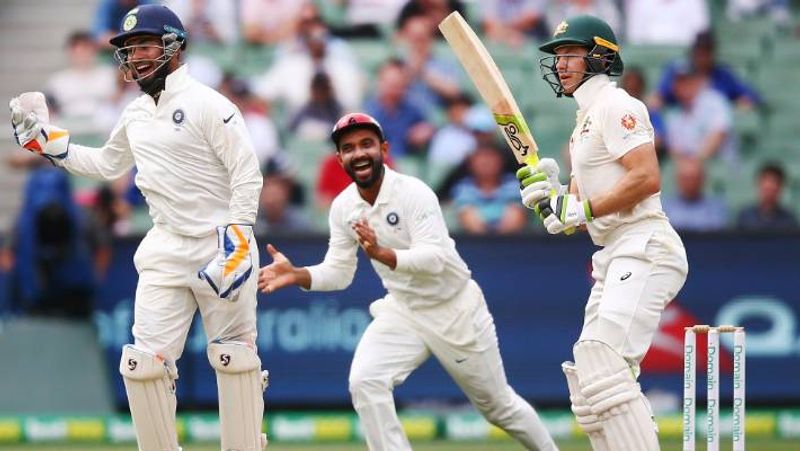 A day after Tim Paine directed his verbal volleys at Rishabh Pant, the young wicketkeeper decided to give it back to the Australian skipper.
Set a target of 399, the hosts were struggling against an Indian attack which was relentless and were five down for 131, when captain Paine walked out to the middle. He was greeted by a rather vocal Pant.
"We have got a special guest today. Have you heard the word 'temporary captain', hey manki (Mayank Agarwal)? You don't need anything to get him out," he chirped from behind the stumps.
"Come on boys, he loves to talk, that's the only thing he can do, only talking, talking," he further added.
Also read: India register massive win in Melbourne
It needs to be mentioned here that the Australian captain had gone after the young Pant when India were reeling at 47/5 in their second innings, having amassed a 292-run lead earlier.
"I'll tell you what, big MS (Dhoni) is back in the one-day squad; should get him down to (Hobart) Hurricanes, this bloke. We need a batter. Fancy that Panty, extend your Aussie holiday? Beautiful town, Hobart too; get him a waterfront apartment," Paine had said.
Mayank Agarwal and Prithvi Shaw confirmed as opening pair in the long run?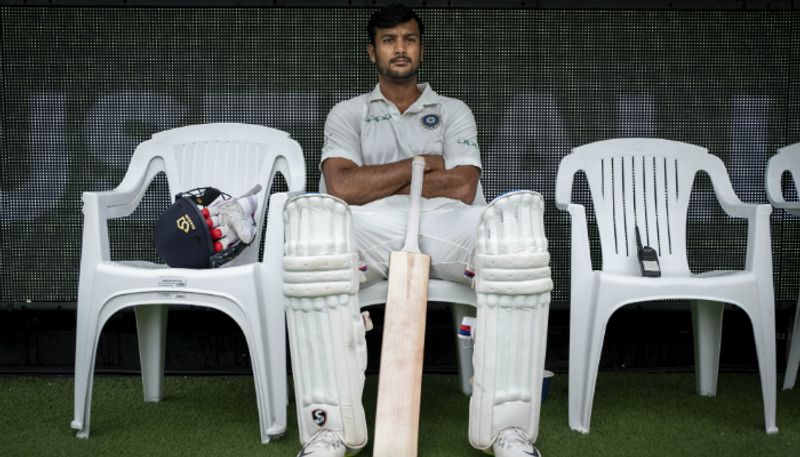 The emergence of new players like Prithvi Shaw and Agarwal augurs well for Team India. Shaw scored a century on debut against the West Indies before he was ruled out due to injury. Agarwal, who made his debut in the recently concluded Melbourne Test, impressed everyone with his attacking mindset with scores of 76 and 42. Not to forget Jasprit Bumrah who made his Test debut only this year.
With young players like Shaw, Agarwal, Pant and Hanuma Vihari who are already in the team and with other exciting prospects like Shubman Gill and Ishan Kishan, the future of Indian cricket is in good hands.
Also read: Records set in Melbourne during the third Test
Regular openers KL Rahul, Murali Vijay and Shikhar Dhawan have had their opportunities. The trio has failed in recent times. It might be the time to welcome new opening pair in Agarwal-Shaw in 2019.
Pat Cummins the all-rounder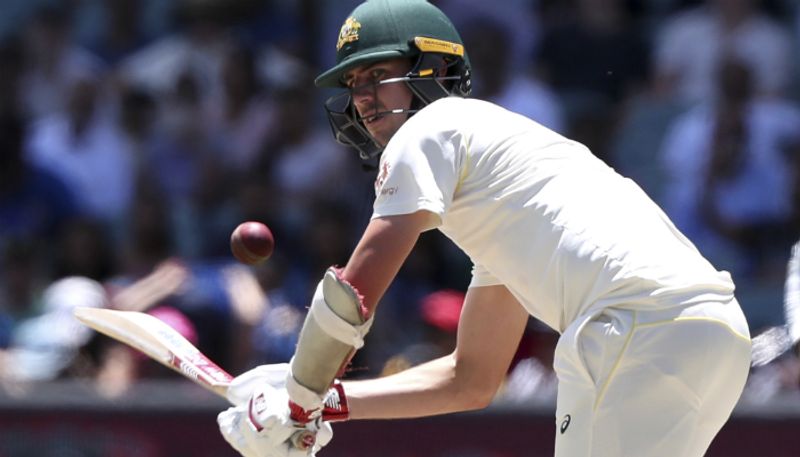 Pat Cummins has surged to a career-high in the ICC Test bowling and all-rounder rankings following his dominance in the Boxing Day Test against India. Cummins' career-best in an innings (6/27) and match (9/99) figures on a slow deck at the Melbourne Cricket Ground (MCG) has seen him become the No 3 Test bowler in the world.
Not only did the 25-year-old move up five positions in the bowling rankings, he's also now ranked the seventh-best all-rounder up from No 10.
While Cummins has averaged 20.57 in the ongoing Test series against India, Nathan Lyon has averaged 27.11, Starc 27.16 and Josh Hazlewood 26.63.
The figures have seen Hazlewood and Lyon, slip out of the ICC's top-10 Test bowlers to 11th and 14th, respectively.
Cummins now only trails South Africa's Kagiso Rabada and England veteran James Anderson.
Virat Kohli ended the calendar year as the world's best batsman, followed by New Zealand skipper Kane Williamson and banned Australian Steve Smith.