Post a routine series win over the West Indies on the home soil, a star-studded Indian team including Sachin Tendulkar, VVS Laxman, Virat Kohli and Mahendra Singh Dhoni made their long sojourn to Australia in 2011.
From being pushovers, India have come a long way to be the real challengers to Australia in their own conditions in Test cricket. India-Australia rivalry has grown over the years with fans eagerly waiting to see the contests in the longest format. As Virat Kohli and his men chase history Down Under, MyNation brings to you the previous five tours by India to Australia and their highlights. Here is how the 2011-12 series panned out. To read about the other India vs Australia series Down Under, click here
Post a routine series win over the West Indies on the home soil, a star-studded Indian team including Sachin Tendulkar, VVS Laxman, Virat Kohli and Mahendra Singh Dhoni made their long sojourn to Australia in 2011.
The visitors were just the perfect requisite for Australia to get their Test form back on track, having fought enterprising battles against South Africa and New Zealand earlier.
In the first two tour matches against a Chairman's XI side, almost all of India's batsmen got valuable runs under their belt, setting the stage for India to replicate the heroics of Saurav Ganguly and Anil Kumble's sides in the 2003-04 and 2007-08 tours, despite the matches ending in draws.
India start tour with loss in Melbourne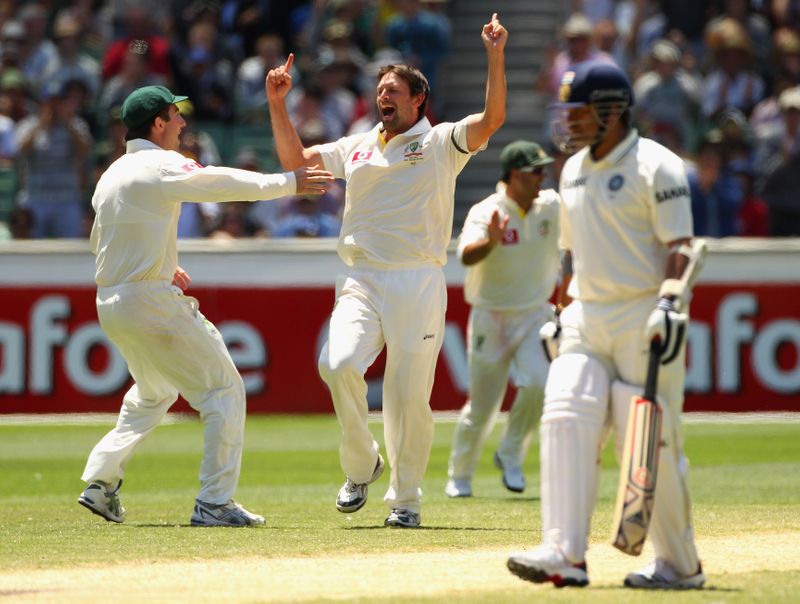 As India faced their first real test against a full-strength Australian side in Melbourne, Australia put in a buccaneering performance and outclassed the visitors with both bat and ball. The first Test match was just the start of India's woes throughout the tour.
While Australia racked up 333 in their first essay against a Zaheer Khan-led toiling attack, India was shot out for 282 with Ben Hilfenhaus' taking five wickets.
Despite Virender Sehwag, Dravid and Tendulkar stepping up gears and scoring vital half centuries, the Indians handed over a 51-run lead to Michael Clarke's side.
James Pattinson ensured that India rolled up without a fight and lost by 122 runs even though Australia were restricted to a modest 240 in the second innings.
Australia's win had once again exposed India's batting frailties against top-class pace bowling.
Clarke triple ton deflates visitors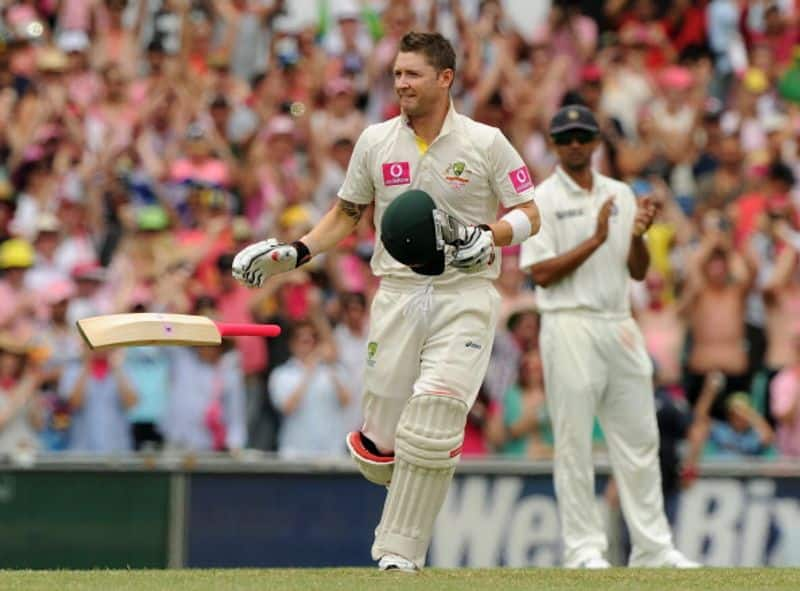 The Australian trio of James Pattinson, Hilfenhaus and Peter Siddle resulted in India's misery by shooting them out for a paltry 191. The Australian pacers once again got on top of India's batting by the scruff, and polished them off in a jiffy.
Apart from Dhoni's sedate half century, and Tendulkar's 41, India failed to shrug off the demons of Melbourne.
With centuries from Ricky Ponting and Michael Hussey, and Clarke taking centre stage with an epic knock of 329, Australia finished at a mammoth 659/ 4. This had set a mountain for India to climb. India were truly out of the game.
In their quest to salvage the match, the Indian batsmen fought toe-to-toe with the Aussies and the second innings was probably India's best ever in the series. But India could only chase 400, enduring a 68-run loss, with fifties from Gautam Gambhir, Tendulkar, Laxman and Ravichandran Ashwin.
After this loss, Dhoni's men needed a miracle if they were to win the remaining two games.
Series lost in Perth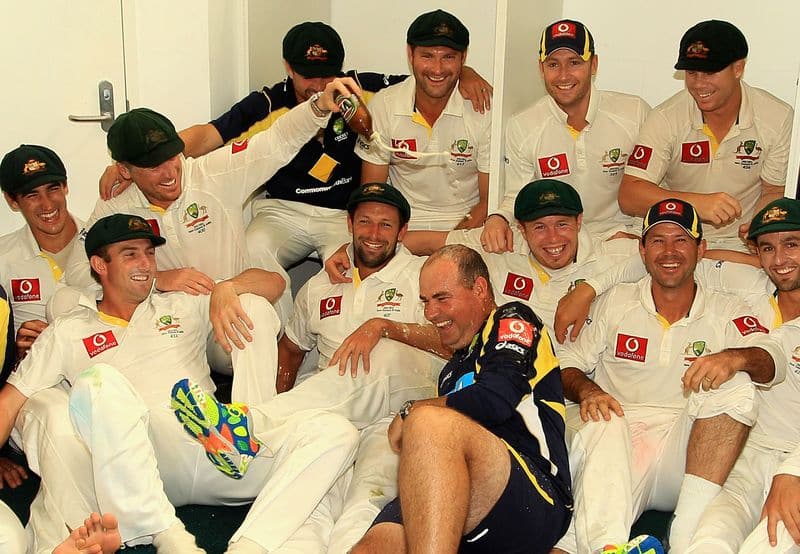 The WACA ground at Perth invokes fond memories of Tendulkar's fine 114 in 1992, and also the 72-run humbling India allotted to the Aussies during the 2007-08 tour.
Though India had an opportunity to claw back in the series, the visitors were outclassed by the Aussie pace duo - Hilfenhaus and Siddle, with figures of 4/43 and 3/42. India were all out for 161, in the first innings, with Kohli playing lone-ranger for India with a gritty 44.
The game was well and truly snatched away from Dhoni's side with David Warner's whirlwind 180. The home side finished at 360, partly due to Umesh Yadav's battling five-wicket haul.
In the second innings, Hilfenhaus and Siddle shared seven wickets among them, and India were skittled out for a meagre 171 even though Kohli scored a fine 75, and Dravid composed a 47. Yet again, the Aussie bowling proved to be too difficult to handle by the rest of the Indian batsmen, as they collapsed in a heap and handed over the series to Australia by 37 runs.
India whitewashed in Adelaide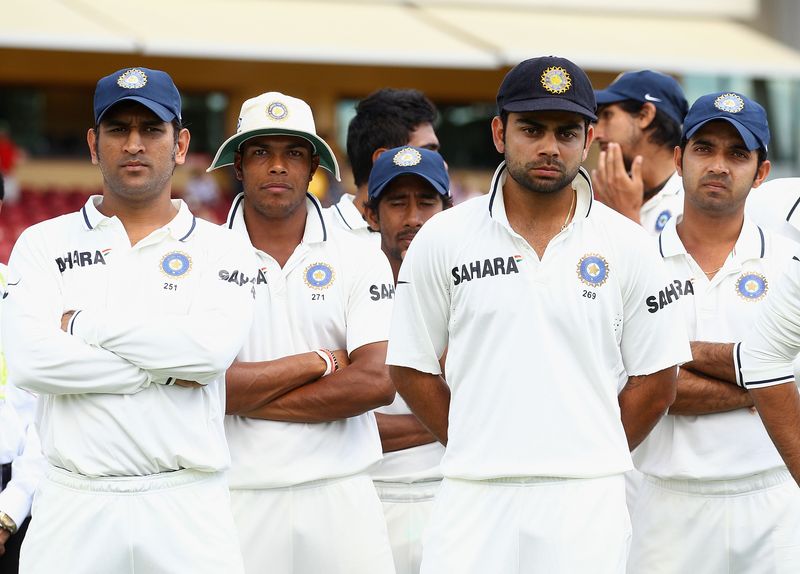 With innumerable questions being raised over Dhoni's captaincy and also their failure to shed off the 'subcontinental tigers' tag, India had nothing but pride to play for at Adelaide after being beaten and beleaguered in the last three matches.
India had reduced Australia to 84/3 in the first innings but with Ponting and Clarke tormenting India with their marathon knocks of 221 and 210, the Aussies had shut the door on the visitors once and for all. Australia finished at a huge 604/7 as India's bowling was run ragged by the duo.
Siddle, with yet another terrific bowling, yielded five wickets and it was left to Kohli once more to play hero, with a timely 116, which ensured that India saved face with a score of 272.
The Aussies scored 167 in the second essay and with Ponting and Brad Haddin walking off into the pavilion, India  were set a near impossible task of chasing down 499.
Spinner Nathan Lyon and pace-gun Ryan Harris closed out India for 201 irrespective of Sehwag's soldiering 62.
A 4-0 series whitewash for Australia and a truly miserable tour Down Under for Dhoni's men.
This was also the last tour to Australia for Tendulkar, Dravid and Laxman. During their illustrious careers, they could not win a Test series Down Under. In 2012, Dravid and Laxman retired from international cricket while the following year, Tendulkar bowed out.