'Ashwin and Nathan Lyon both are the best off-spinners in the world at the moment in Test cricket,' the 78-year-old EAS Prasanna told MyNation on Wednesday ahead of the fourth Test between India and Australia in Sydney
Bengaluru: Ahead of the fourth India-Australia Test in Sydney, spin legend EAS Prasanna has revealed the two best Test off-spinners in the world at the moment.
In an exclusive chat with MyNation, Prasanna anointed India's Ravichandran Ashwin and Nathan Lyon of Australia as the best off-spinners in the world in the five-day format.
Also read: India poised to end 71-year wait Down Under
When probed further whether he would make only one choice for the top slot, he said he would not and went with the duo.
"Ashwin and Lyon both are the best off-spinners in the world at the moment in Test cricket," the 78-year-old told MyNation on Wednesday.
Lyon, 31, has taken 335 wickets from 83 Tests while 32-year-old Ashwin has 342 Test scalps from 65 matches. Both made their Test debuts in 2011.
Prasanna, who was a part of India's famous spin quartet with BS Chandrasekhar, Bishan Singh Bedi and Srinivas Venkataraghavan, heaped praise on Lyon but said he wanted to see some improvement in the Australian when it came to bowling to the left-handers.
"One is an open-chested bowler, which is Ashwin. And Nathan Lyon is round-arm, conservative, perfect-action bowler. The percentage of bowling good length deliveries is more with Lyon than Ashwin, because of his action. But otherwise both are brilliant bowlers," Prasanna, who took 189 Test wickets in 49 matches, said when asked to compare the two.
"Of course, I am very impressed with him (Lyon). Every match he is improving. My only wish is that he should bowl better to the left-handers. Blindly, he is going round the stumps (to left-handers). I think, if he bowls over the stumps, he has more chances of the left-handers getting out to him. Also, now he is attempting to bowl wider of the off-stump like Ashwin. But I want him to be more attacking. That is the only improvement I want him to do," Prasanna said.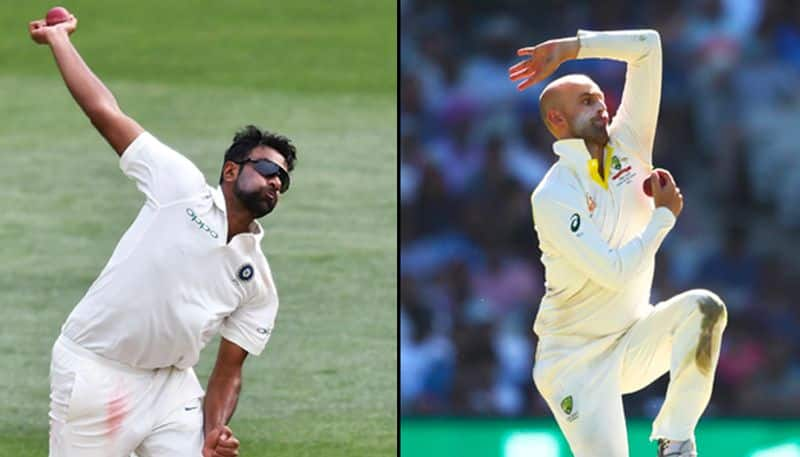 Also read: Kohli concerned over Ashwin's 'similar injuries'
Lyon is the second highest wicket-taker in the ongoing Border-Gavaskar Trophy with 17 scalps. The leader of the pack is fast bowler Jasprit Bumrah with 20 victims. Ashwin has been sidelined due to injury and played in only the opening Test in Adelaide where he took six wickets. He is unlikely to play in Sydney too.
Prasanna felt India captain Virat Kohli and the team management made a mistake by going in with an all-pace attack in the second Test in Perth. According to him, India would have won the series already with a 3-0 verdict if they had played Chinaman bowler Kuldeep Yadav in Perth. India, after winning the first Test in Adelaide by 31 runs, lost the second in Perth by 146 runs. However, they bounced back in Melbourne with a 137-run success to take a 2-1 lead.
"I am very happy with the way India are playing in Australia. But if they had included Kuldeep Yadav in Perth (second Test), the series would have been sealed 3-0. However, past is past. Now, they can make it 3-1," he said.
Now, Prasanna wants India to pick Kuldeep along with Ravindra Jadeja for the Sydney Test, which starts on Thursday. The pitch is expected to assist the spinners.
"Kuldeep Yadav should play in place of a batsman or if Ashwin is not fit. I think India should win comfortably," he added.
So far, India have played 11 Tests in Sydney and managed to win only once — way back in 1978, under Bedi's captaincy. Prasanna was a part of that team.
"Spin was our strength on that tour. It was an interesting match. We made it 2-2 but lost the series in Adelaide in the fifth and final game," Prasanna, who took five wickets in that match, recalled.