'I thank the countless persons who were instrumental to my success, particularly my family and QPCC where I developed my skills at an early age,' Dwayne Bravo said
Bengaluru: One of the most favourite cricketers in India, Dwayne Bravo has decided to retire from international cricket. However, he will continue to enthral the spectators in India and across the globe in Twenty20 leagues.
The 35-year-old right-hander made his international debut in April 2004, against England, in a 50-over game, in Georgetown. He went on to play 40 Tests, 164 ODIs and 66 T20Is. He had not played for the West Indies since September 27, 2016, when he last featured in a T20I against Pakistan in Abu Dhabi.
"Today I want to confirm to the cricket world that I have officially retired from international cricket in all formats of the game. After 14 years when I made my debut for the West Indies, I still remember that moment I received the maroon cap before walking onto the Lords Cricket Ground against England in July 2004. The enthusiasm and passion I felt then, I have kept with me throughout my career," Bravo said in a statement on Thursday.
On @DJBravo47's birthday, celebrate with the ultimate champion dance mix from @WorldT20 2016! 🎉 pic.twitter.com/CY5LVo2fR6

— ICC (@ICC) October 7, 2018
"However, I must accept that for me to preserve my longevity as a professional cricketer, I must do as others before have done, leave the international arena for the next generation of players," the Trinidadian added.
Bravo promised to continue to play like a "true champion".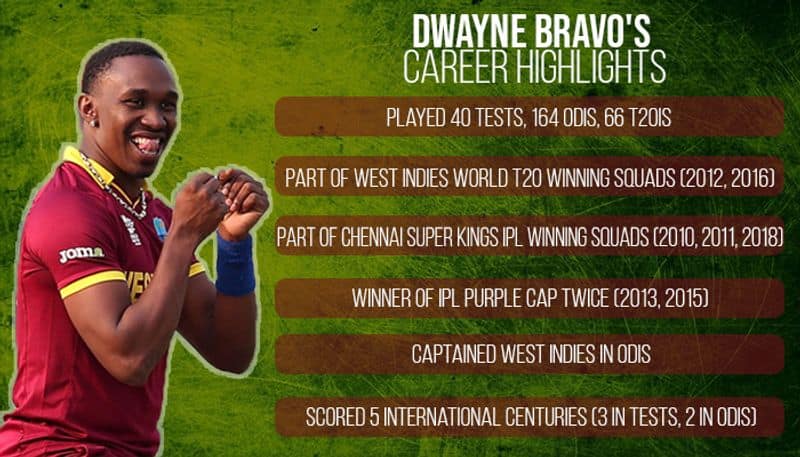 "I thank the countless persons who were instrumental to my success, particularly my family and QPCC where I developed my skills at an early age," Bravo said.
"I thank the many loyal fans who continue to support my journey and who recognise my efforts on and off the field. I am extremely fortunate to have a career that has taken me across the globe into the most prestigious dressing rooms sharing experiences with all the recent legends of this glorious game. I will continue my professional career as a cricketer and entertainer living as a true champion," he added.
My friends!
Let's get ready to #RunDWorld like some champions, in style 😉 pic.twitter.com/Z82M7oHPcc

— Dwayne DJ Bravo (@DJBravo47) October 5, 2018
India connection
Bravo is one of the most-recognised and appreciated faces in the Indian Premier League (IPL). He has developed a special bond with the Indian crowds and Chennai in particular.
Champion's groovy tribute to #Thala after getting through to the #Finale! #WhistlePodu #yellove 🦁💛 @msdhoni @DJBravo47 @harbhajan_singh @lakshuakku pic.twitter.com/W9wsa23FcH

— Chennai Super Kings (@ChennaiIPL) May 22, 2018
He is a popular player in Tamil Nadu, not only for his cricket skills but also the way he entertains the fans with his dance moves and songs.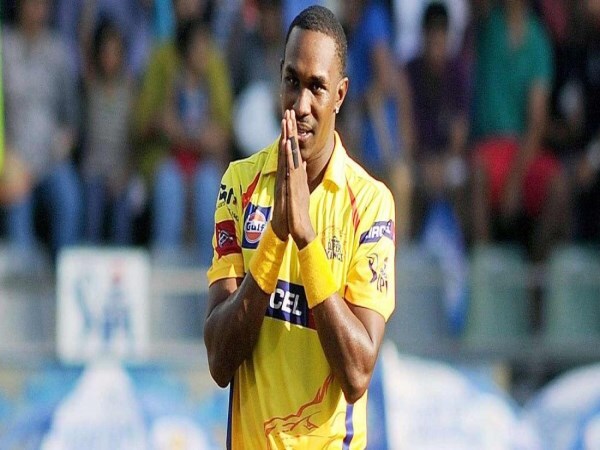 In the first three seasons of IPL, Bravo represented Mumbai Indians (MI) and later he became an integral part of Chennai Super Kings (CSK) when he was bought by the franchise in 2011.
When CSK were banned for two years (2016 and 2017), Bravo had to play for Gujarat Lions. And after CSK's re-entry in 2018, he was back in the yellow jersey as the team retained him for Rs 6.40 crore using the Right to Match (RTM) card. And, the team won the league again.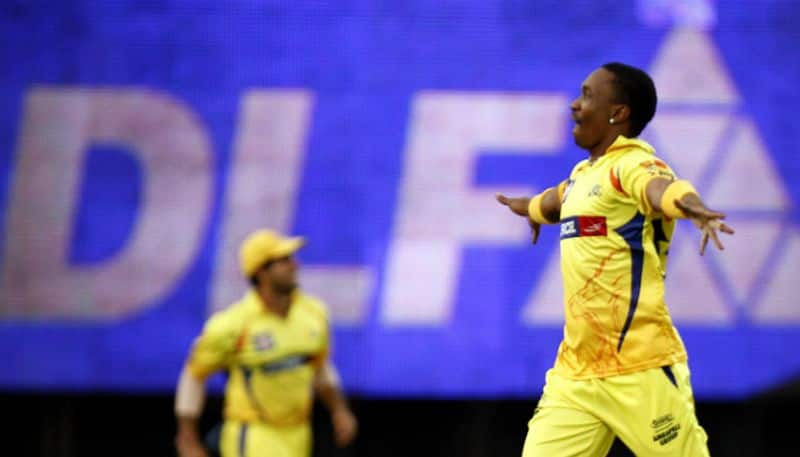 When he was picked again by CSK this year, he declared that CSK is the "best franchise" in the world.
"Personally, it (CSK) is the best franchise that I have every played for...," Bravo had said in January after being retained.
"I am happy, blessed and honoured to be retained by the Chennai Super Kings," he added.
In 2008, Bravo had rejoined his West Indies teammates for the Test series in Australia, arriving in Jamaica like a rockstar, in Mukesh Ambani's (owner of Mumbai Indians) private jet.
Bravo, the winner of two World T20 titles (2012 and 2016), is not only a top cricketer but also excels in singing. Caribbean cricketers have a special connection with music and dancing. And Bravo is no different.
In 2014, Bravo's first solo song was unveiled. It was titled 'Go Gyal Go'. In 2016, he released 'Champion' song which was West Indies' official World T20 anthem.
Bravo and his teammates including Chris Gayle danced to 'Champion' song after knocking India out of World T20 2016 in the semi-final in Mumbai. The video went viral on social media.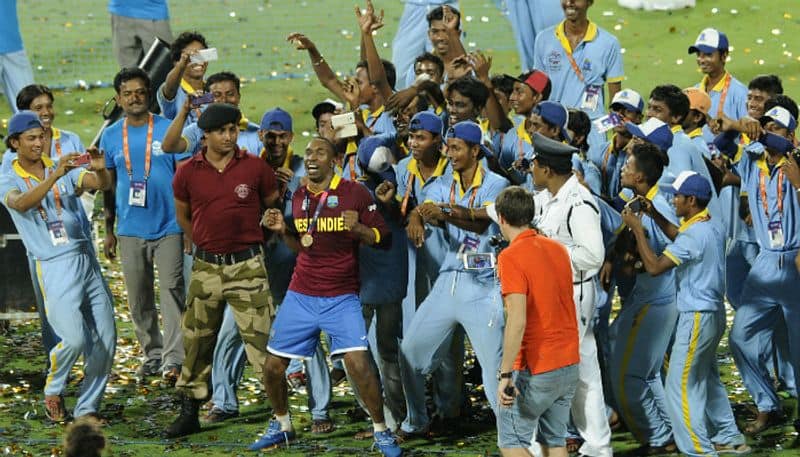 The 'Champion' song and dance was performed by Bravo at the IPL 2018 opening ceremony in Mumbai. Also, this year, he launched his new single 'Run D World' and got Virat Kohli, KL Rahul, Harbhajan Singh dancing for it.
For him, playing for CSK changed his career. He told in April this year that he, as a player, got better with the Chennai franchise.
"Playing for Chennai changed my life. I had a great time with Mumbai as well, but when I moved to Chennai, my career got better. I became a two-time purple cap winner. We won the domestic trophy and the Champions League as well. I grew more confident about my ability and started to trust myself more. So to come back and play for Chennai feels really good, and to be a part of the culture, where people just love their cricket," he admitted.
In 2013, Bravo tweeted a picture of himself in pink shirt, dhoti, gold jewellery and announced that he would be dancing in a Tamil film.
Controversies
Bravo, who led West Indies in ODIs, was, along with teammates involved in a pay dispute with the West Indies Cricket Board (WICB). And this resulted in him, losing his spot in the national side.
In 2014, West Indies pulled out of India tour with Bravo as the captain. During the fourth ODI in Dharamsala, Bravo was accompanied by his teammates at the toss on the ground to show solidarity with the skipper over the pay dispute.
The same controversy kept him out of the team for ICC World Cup 2015 in Australia and New Zealand. In an interview to espncricinfo, he had called his and Kieron Pollard's exclusion by selection committee chief Clive Lloyd as a "big joke".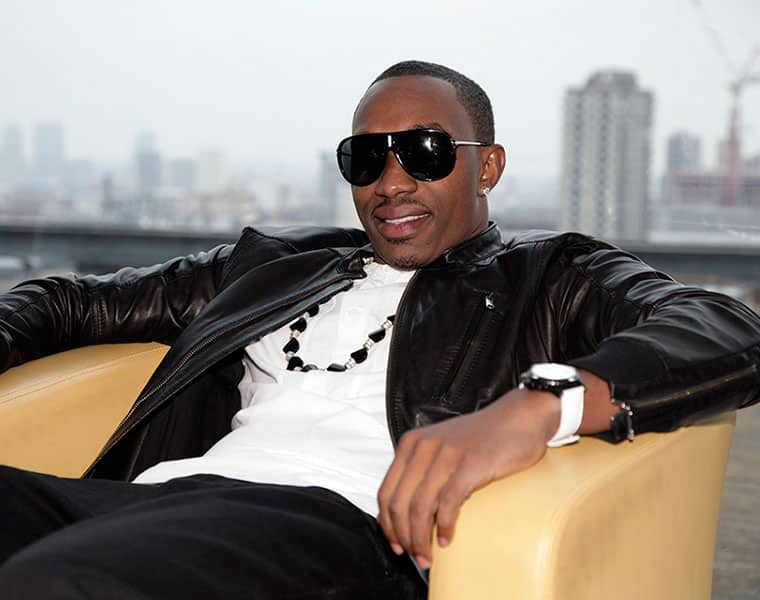 After captain Darren Sammy had slammed WICB post winning World T20 2016 title, Bravo too joined him to criticise the board.
"Too many times people come down on the players. They questioned our commitment. They questioned whether we were really committed to West Indies cricket or if it's just about the money. A lot of people don't understand the things we go through as players dealing with our board," he said.
"It is the most unprofessional Board in the world to me. Darren spoke from his heart. There is nothing wrong with his speech and I support Darren Sammy 100 per cent. The entire team supports him and it's a matter of us as players feeling hurt and the time has come where we can't take it anymore and someone needs to put a stop to it because the cricket is being run by people who do not have West Indies cricket's interest at heart," he added.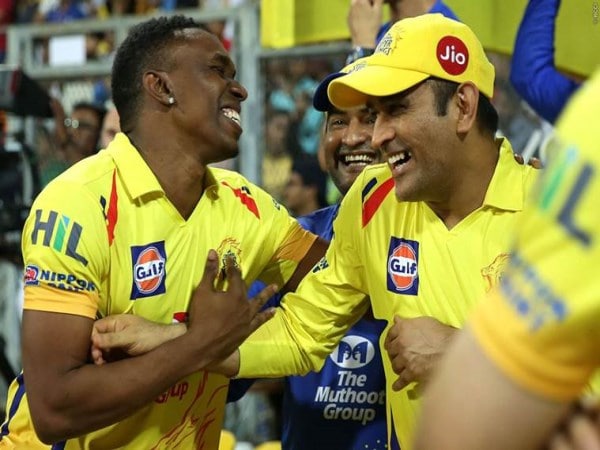 A career which was marred by highs, lows, controversies, injuries, Bravo was an entertainer to the hilt. And, in India, his stocks are high and will continue to be loved by not just the people of Tamil Nadu but all.
By bidding adieu to international cricket, Bravo has decided to fully dedicate his time to T20 franchise games and maybe concentrate more on his music career.
DJ Bravo will continue to entertain in India and in other parts of the world.
#Yellove memoir for a lifetime! #WhistlePodu 💛🦁 pic.twitter.com/quq1QlzYPo

— Chennai Super Kings (@ChennaiIPL) May 31, 2018
Congratulations to my team! And a special thank you to all my fans... it's always great to win titles @ChennaiIPL @sonymusicindia @SonyMusicGlobal @SonyMusicAU #rundworld pic.twitter.com/lO3H9qYH44

— Dwayne DJ Bravo (@DJBravo47) May 27, 2018
Read Exclusive COVID-19 Coronavirus News updates, at MyNation.
Last Updated Oct 25, 2018, 5:44 PM IST