In his recently-released autobiography 'No Spin', Warne recalled how a concept that he and Tendulkar thought of making an annual affair failed to take off after the first edition due to their differences on its management
New Delhi: Their mutual respect even during epic on-field face-offs is well-documented but Shane Warne has claimed that his relations with Sachin Tendulkar took a hit in 2015-16 - reason being difference of opinion on the organisation of exhibition matches in the United States.
In his recently-released autobiography 'No Spin', Warne recalled how a concept that he and Tendulkar thought of making an annual affair failed to take off after the first edition due to their differences on its management.
Tendulkar declined comment on the issue when PTI reached out to his team for a response.
The legends exhibition matches were held in New York, Houston and Los Angeles in 2015 with most of the top former players in the world taking part, including the likes of Brian Lara, Glenn McGrath and Sourav Ganguly among others.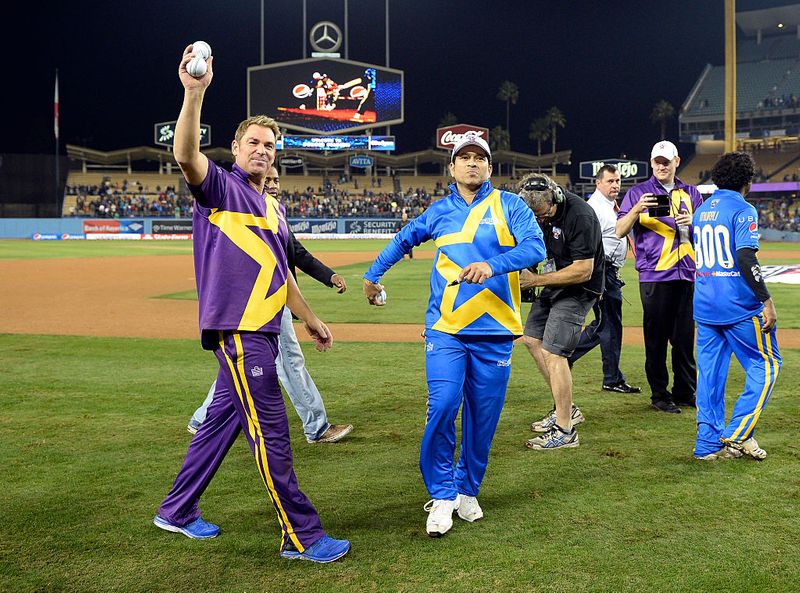 While Warne, in his book, made it clear that Tendulkar took care of all the expenses of the tournament, he was not impressed with the people that the Indian batting icon brought on board to manage the event.
"Sachin had this guy there, Sanjay, who was very much a mentor and business advisor. I explained my concept and gave them a slide show. They loved it and flew in a guy called Ben Sturner from America. Sachin was adamant that his team of people run the whole thing," Warne wrote in his book.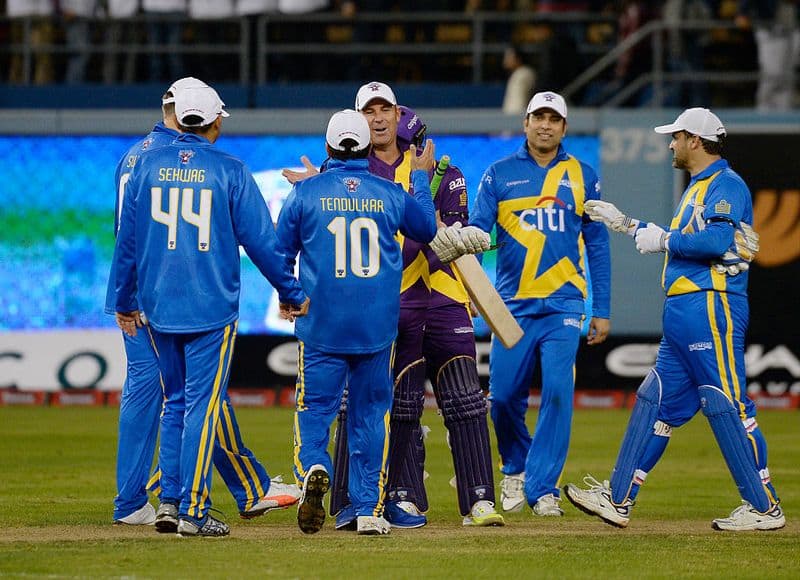 Sturner is the CEO of a sports entertainment management company but the identity of Sanjay is not clear.
He goes on to write: "I said, 'Well it's my idea. I know I can get the best players and I am prepared to go 50-50 with you. I suggest we pay experienced people to organise it and appoint two from each of our camps'.
"Sachin said, "No I have to have Sanjay and Ben."
"I was uneasy with that but remained sure Sachin and I together would make it work, so I agreed. At the next meeting, he brought a couple of other guys along who seemed efficient and on the ball.
Also read— IPL Royal anecdotes from 'No Spin': This is how Shane Warne handled Mohammad Kaif's ego, punished Ravindra Jadeja
"I figured, okay, I have known Sachin for 25 years and he's done unbelievably well off the field, so he must have the business side of his life well organised. Relax and go with them," Warne recollected.
However, Warne said he ended up "regretting" it.
"The organisation was not as it could, or should, have been, which was a real shame. They were decent guys but the event got too big for them," Warne wrote about Tendulkar's team.
The pitch was a drop in one as it was played on a baseball ground and Warne felt that Tendulkar's team didn't strike the deal well.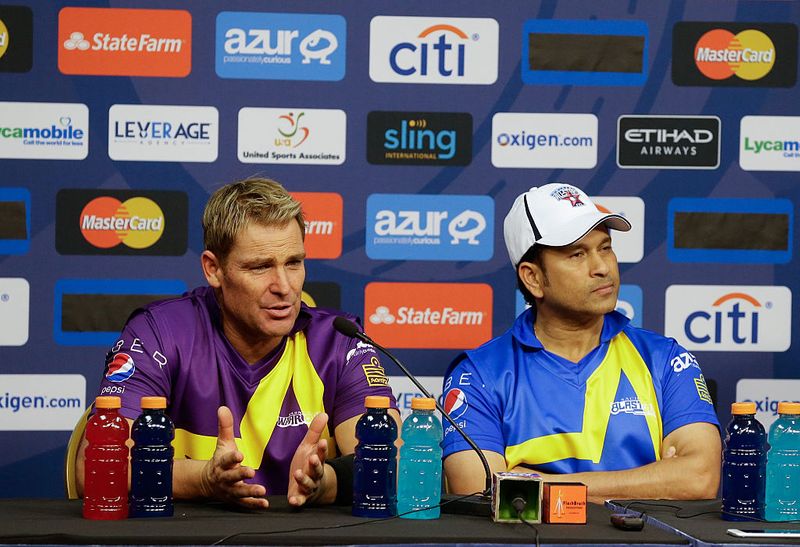 "The truth is, if you ask me, that they didn't do the pitch/ground deal quite right and fell foul of that old line of the devil being in the detail of the contract. This, along with other small and important aspect of a top level event... was all very last minute and not slick as I had wanted."
Warne then spoke about the "Indian way", which according to him is keeping everything for the last moment.
"I think it's because Indians leave everything so late, which they can make work at home, but it's not easy to pull off in someone else's country. Each day felt like they were flying by the seat of their pants and I didn't like that at all.
Also read— Shane Warne reveals his love for sex; blames it for letting his children down
"Sachin got onto a guy called Raj, who, strangely, I knew a bit from poker and he came in at the very last moment, saving the day with his organisational skills and, most importantly, paying a heap of outstanding bills that helped us to go ahead," Warne wrote.
Warne wrote that Tendulkar took offence when the Australian legend gave his opinion about his team.
"When we eventually met for a debrief, the first thing I said to Sachin was that size of the events overwhelmed a couple of his guys, Sanjay in particular and that we'd be better employing others for event management. He took offence at that, which was fair enough.
"I suggested, we find an independent agent while at the same time offering my own manager, James Erskine, as an option to broker it all, because he'd previous success staging events in the entertainment industry."
"At the very least I said, let's go with the two and two idea I had at the beginning.
"Sachin said, 'No, it has to be my people'."
Warne then recalled how the series of events led to a communication breakdown between the duo, which he blamed on "jealous people" around Tendulkar.
"I rang him immediately but got nothing. In fact for a couple of months, he wouldn't take my calls. I later found out he was under the impression that I was trying to do it without him but my instinct was to give him benefit of doubt on that one - there were a lot of jealous people out there, happy to turn us against each other, I thought."
"One of the players told me he was actually signing with Sachin, which caught me off guard. I said, "that's cool, he has the right to do exactly as he wants as do you. But it can't be under the All Stars banner - that's mine," Warne asserted.
(With ipnuts from PTI)
Read Exclusive COVID-19 Coronavirus News updates, at MyNation.
Last Updated Nov 9, 2018, 11:08 AM IST