Malayalam actress Madhuri loves to share her pictures on her social media accounts. However, this has turned into a nightmare now. To know more, read on

Kerala: Malayalam actress Madhuri, who was seen in Joseph, is known an active participant on social media. She shares her day-to-day updates on her Instagram and recently she posted some of her vacation pictures.
Recently, she went to Thailand and shared a picture where she is wearing a blue bikini and posing at the beach. Later, the actress started receiving vulgar comments and criticism for the image.
With that, she also rapidly increased followers on her social media pages within a few hours.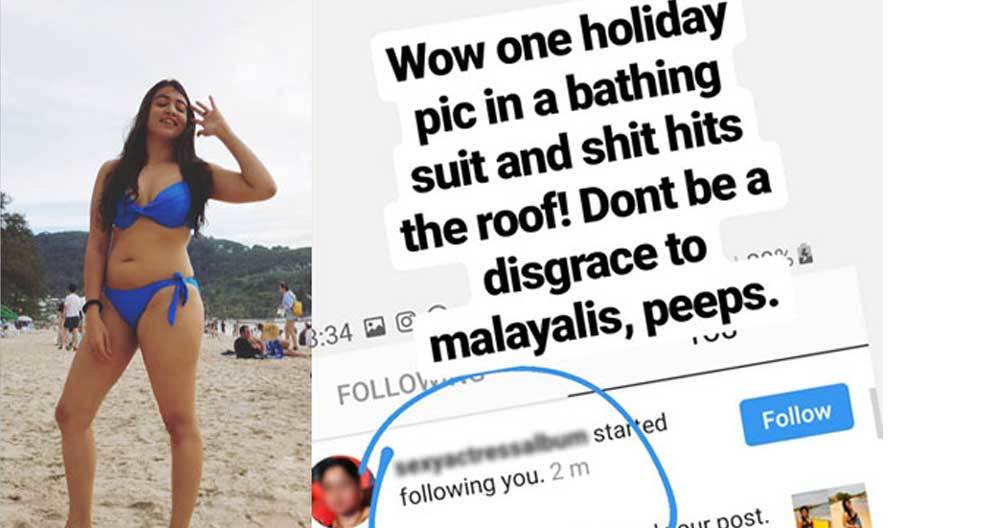 When her picture went viral, Madhuri was quick to hit back at the vulgar comments made by so-called moral police. She retorted, "Wow one holiday pic in a bathin suit and shit hits the roof; Don't be a disgrace to Malayalis, peeps (sic)."
Later, the actress removed the bikini picture that she had posted on Instagram.
Madhuri would be seen in the film Pattabhiraman, which features Jayaram in the lead role.