Special team of IB, CBI, NIA, CBDT will identify even government officials and teachers who are "hardcore sympathisers" of terror and local bodies which help in funding extremism.
New Delhi: In the newest crackdown on terror funding in Jammu and Kashmir, the Centre on Friday formed a multi-disciplinary terror monitoring group (TMG). Finest officers from CBI, NIA and CBDT will act with the mandate of rooting out civilian actors in funding networks, even teachers and government employees who have sympathised with terrorists.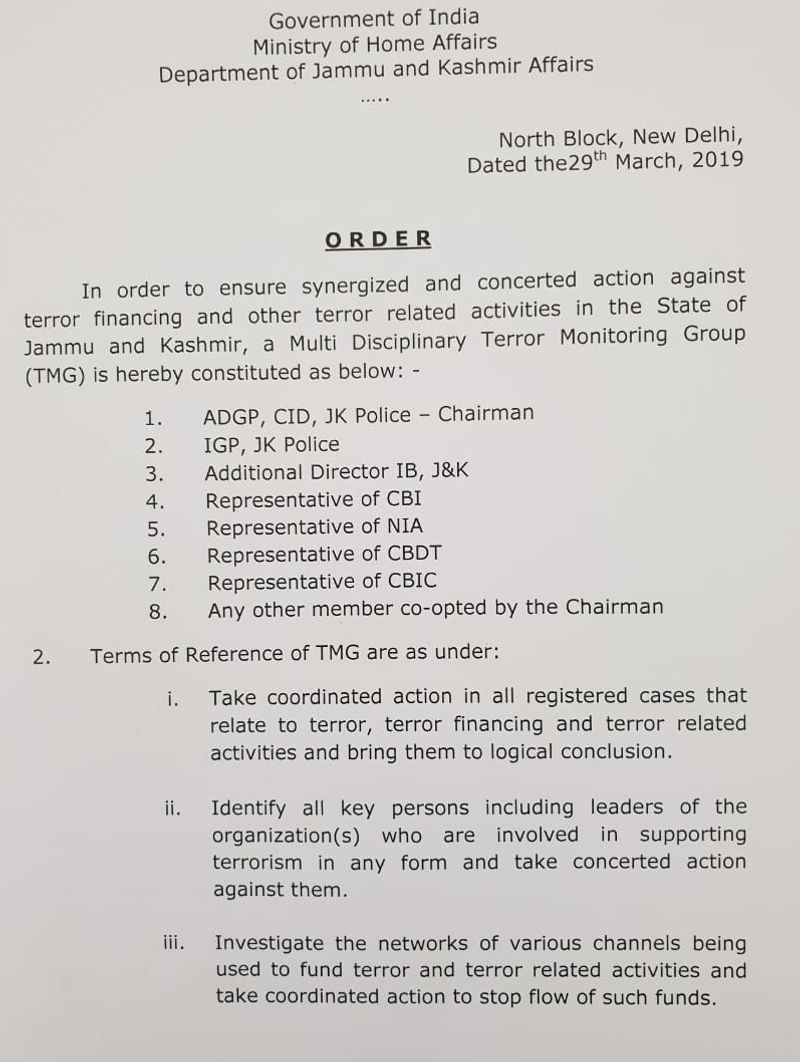 The eight member team comprises of  ADGP (CID) J&K police; who will head the team; IG of J&K police; additional director of state's IB apparatus; and representatives from CBI, NIA,CBDT, CBIC and any such agency which the head of the task force deems fit to involve.
Also Read: India rushes for defence overhaul: 4 projects that can be game-changers
The Union home ministry said in its order that this team was being formed to "ensure synergized and concerted action against terror funding and other terror related activities".
The TMG has been given a broad and sweeping mandate to act against terror in all its forms and facets.
What TMG will do
1. The team will take action and bring to conclusion all cases that have been registered so far pertaining to "terror, terror financing and terror related activities". 
2. Identify all key persons, including leaders of such organisations who are involved in supporting terrorism in any form whatsoever and take action against them. 
3. Investigate the networks of all the "channels being used to fund terror and terror related activities" and take concerted action to pull the plug on such influx of money and resources. 
4. The team has also been authorised and tasked with identifying all "hardcore sympathisers" of terrorism "among Government employees including teachers etc. who are providing "covert or overt" support to terrorism in the state. 
Read Exclusive COVID-19 Coronavirus News updates, at MyNation.
Last Updated Mar 30, 2019, 12:19 AM IST