A journalist by name Sonia Sarkar sought contact details of a person in a foreign country with a view to report Indian extremists in the Gulf.
Bengaluru: As we kept on watching the screenshots that were sent to us as a reply to our appeal on social media to expose doxxers, we came across a journalist named Sonia Sarkar.
In the description part of her profile on Twitter, she proclaims herself to be a writer on a myriad issues including free speech.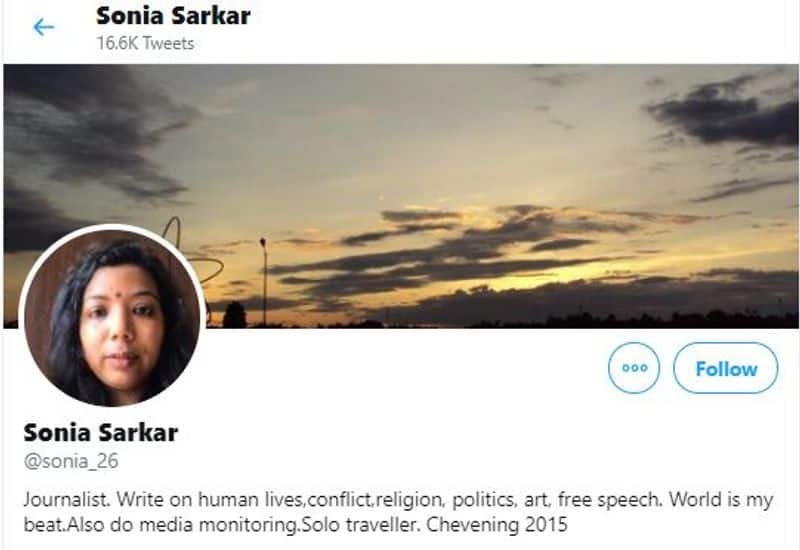 Free speech? Yes, we saw it right. But when NRIs use this tool to express themselves, they are hounded and harassed. And Sonia vouches for that.
As we looked at her tweet, we also understood that she introduced herself to a person named Mejbel Al Sharika and wanted his contact details to report about Indian extremists in the Gulf.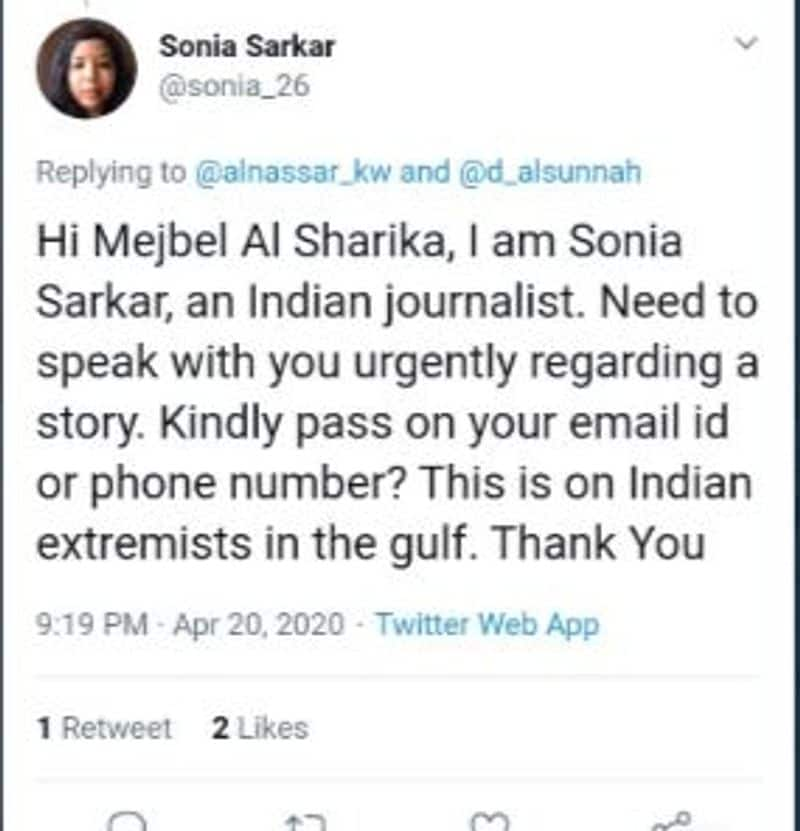 In one of her tweets, she had mentioned how the Arab world is decrying the killings of Muslims without reason inter alia.
Here it is:
The #Arab world is angry. Many of them are decrying the killing of #Muslims in India "without reason", while others have said the "assault" by the RSS on Muslims is unacceptable and have labelled it a "terrorist" group
My story @SCMPNews @SCMPAsia https://t.co/ucP9x4SZWa

— Sonia Sarkar (@sonia_26) April 22, 2020
And lastly, in another tweet of hers, she went ballistic against a particular community, as she, in her analysis felt that Indians had demonised Muslims in relation to the Tablighi markaz event.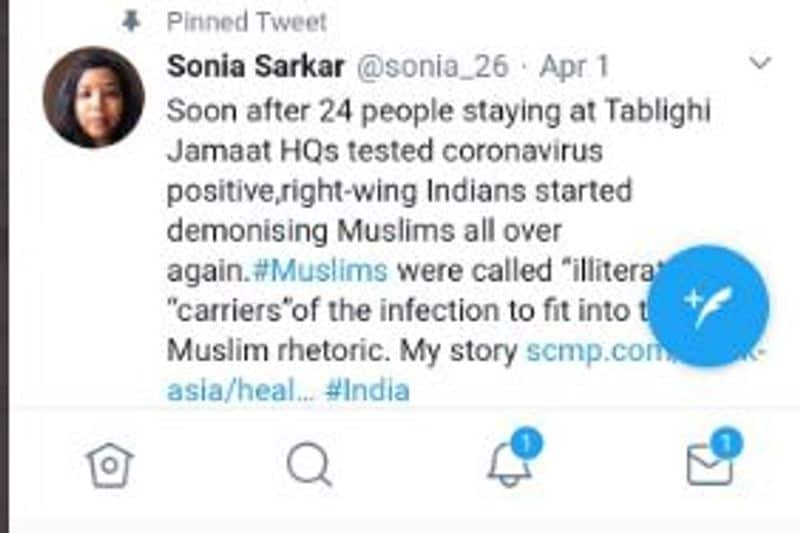 The journalist also has a blog which she uses as a tool to further propagate her nefarious agenda.
Here is the link: 
https://soniasarkar26.wordpress.com/
We also produce a screenshot of how her rants are: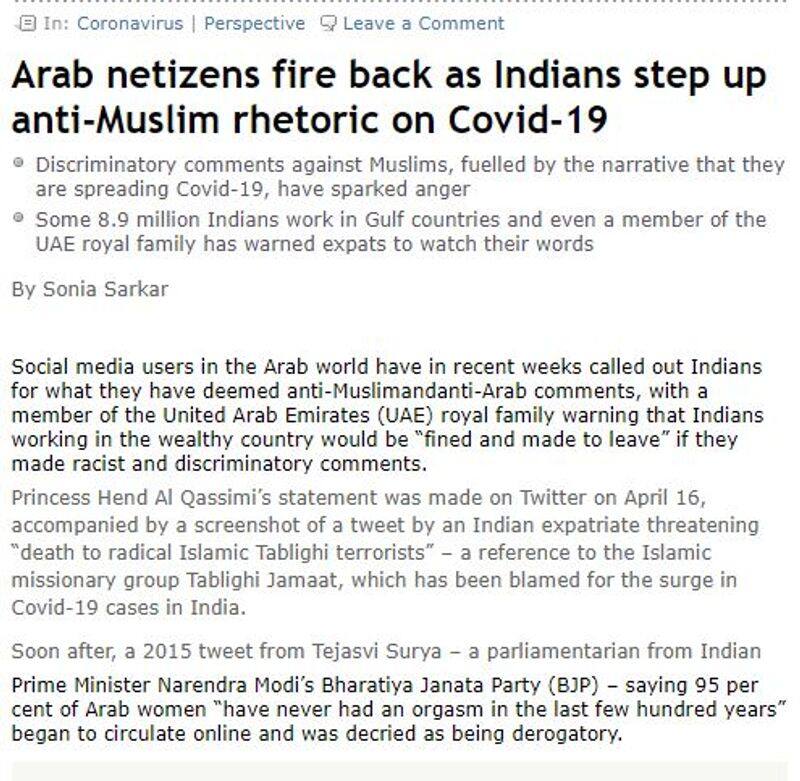 In her blog, which goes without saying that she has a specific target to hound and harass, she writes about everyone – from BJP MP Tejasvi Surya to Saurabh Tweets – with the only intention to put them down in front of others.
In one of the tweets we have published earlier, it is important to know that journalists like Sonia want to set up and create well-established network to further their hate and anti-propaganda.
And once the well-oiled machinery is put in place, their work becomes more easy and structured. With their connivance, sitting in India, these journalists go on targeting the ones sitting in foreign countries!   
 
Last Updated Apr 30, 2020, 1:11 PM IST