Ridhima Khanna Vasa and her husband, who run a popular waffle franchise in south Kolkata, have allegedly been harassed, intimidated and threatened by TMC cadre of 'dire consequences" for refusing to put up TMC flags atop the shop ahead of 2019 general elections.
Kasba/New Delhi: Between February 7 and 8, West Bengal held a much talked about BENGAL GLOBAL BUSINESS SUMMIT 2019 with a slogan 'Bengal means business'. But little less than two months from the event, a woman and her husband running a popular waffle franchise in south Kolkata have allegedly been harassed, intimidated and threatened by TMC cadres. All this to forcibly put up TMC flags near the signboard.
In an elaborate Facebook post, Riddhima Khanna Vasa alleged, "So my store in Kasba has been asked to put up TMC flags ahead of elections. When we spoke to the local party representative, explaining we wouldn't like to affiliate ourselves with any political party, this being a private business, we were literally threatened with consequences."
With elections around the corner and much at stake for the ruling Trinamool Congress, the party has been aggressively pitching. But according to Khanna, it has turned out to be the perfect time to create a fear psychosis among the Kolkatans. She writes on her Facebook post, "Elections incite FEAR in a common man's heart, disturb business WEEKS in advance. No wonder people don't want to stay in this city anymore. Why, then, would any business prosper in Kolkata. Why then would any major franchise come to Calcutta?"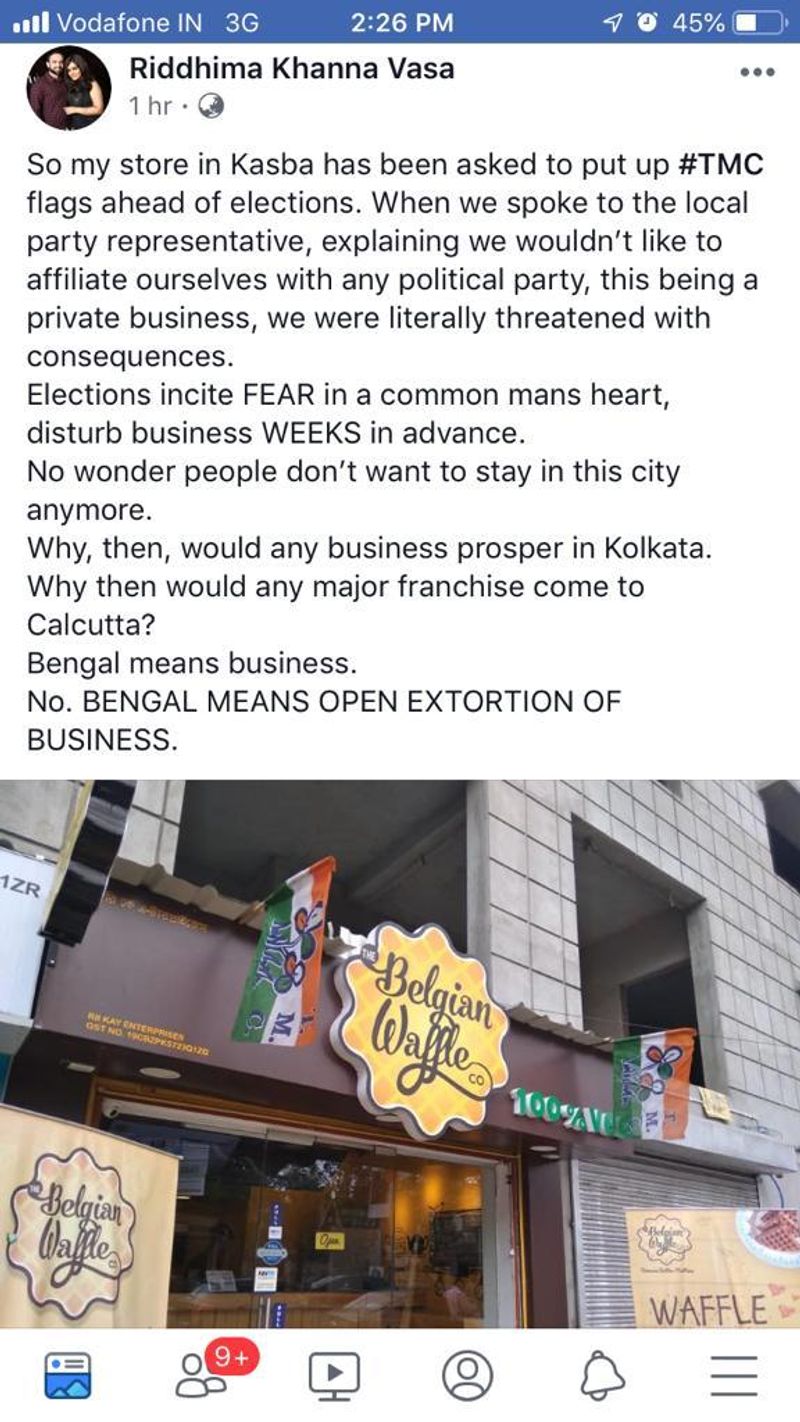 Update: This Facebook post has subsequently been removed.
Taking a strong dig at Mamata Banerjee's 'Bengal means business'which was attended by the likes of Mukesh Ambani, Kishore Biyani, Harshvardhan Neotia amid much fan fare and a lot of photo ops, Khanna alleges, " Bengal means business. No. BENGAL MEANS OPEN EXTORTION OF BUSINESS." 
Bengal has been considered a sensitive state resulting in an unprecedented seven phase election this time in the 2019 general election. In spite of stern opposition from the ruling party of Bengal, the election commission was unrelenting. And now this incident of the alleged threat by TMC workers has raised the age old question of prepoll intimidation and violence in Bengal. Speaking to MyNation, Khanna, who runs a popular franchise of a waffle chain said, "yes it happened today (Thursday) morning. Few TMC cadres came and insisted we put up the flag next to the board. When we tried to reason with them, we were threatened with consequences". The Khannas haven't filed any police complaint so far. On being asked why they did not file one, Riddhima snapped back, "We don't want to get into trouble. Yes we have put it up on social media and it has since gone viral. But we have to be mindful of our own safety". 
Meanwhile, its just another day in the city of joy.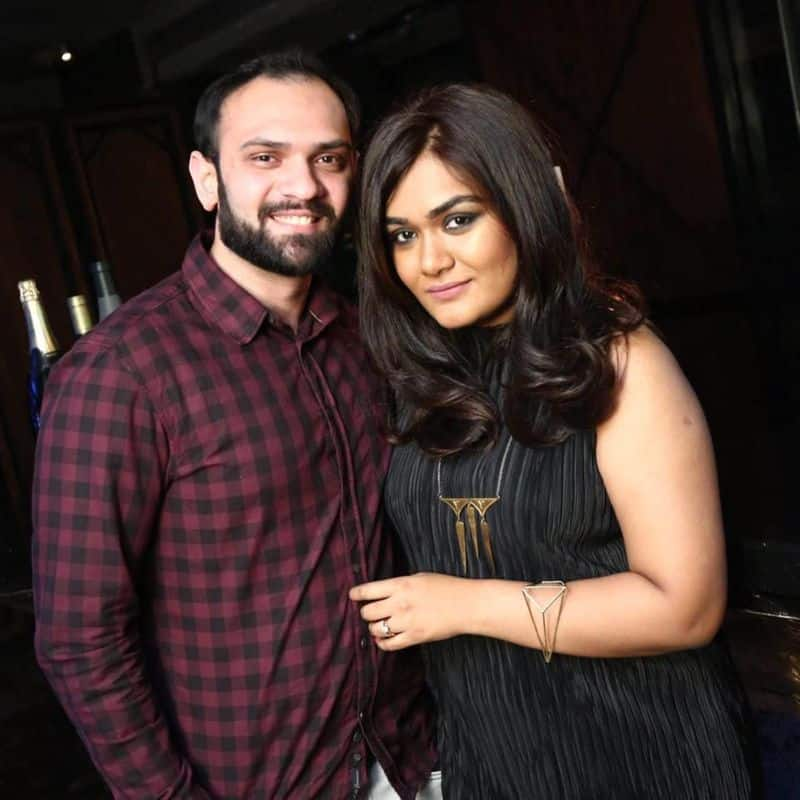 Read Exclusive COVID-19 Coronavirus News updates, at MyNation.
Last Updated Mar 29, 2019, 12:37 PM IST