Just days after Kamal Haasan courted controversy by stating that independent India's first terrorist was a Hindu, a daily Namadhu Amma has gone on to make a commentary on Kamal Haasan, which has sent shockwaves across the country.
Chennai: An article in a popular Tamil daily about Kamal Haasan and his Hindu terror comment has sent shockwaves.
The article, written in AIADMK newspaper, Namathu Amma, has not only made a commentary on the actor-turned-politician's statements on Nathuram Godse, but also commented on his character.
Also read: India's first terrorist was Hindu, says Kamal Haasan; BJP asks if terrorism has religion
The piece has drawn references to Kamal Haasan's movies and claimed that he used movies in order to satisfy his lust and has no right to make such comments. Further, perhaps in an attempt to drive home the claim, the article even features Haasan kissing his daughter, Shruti.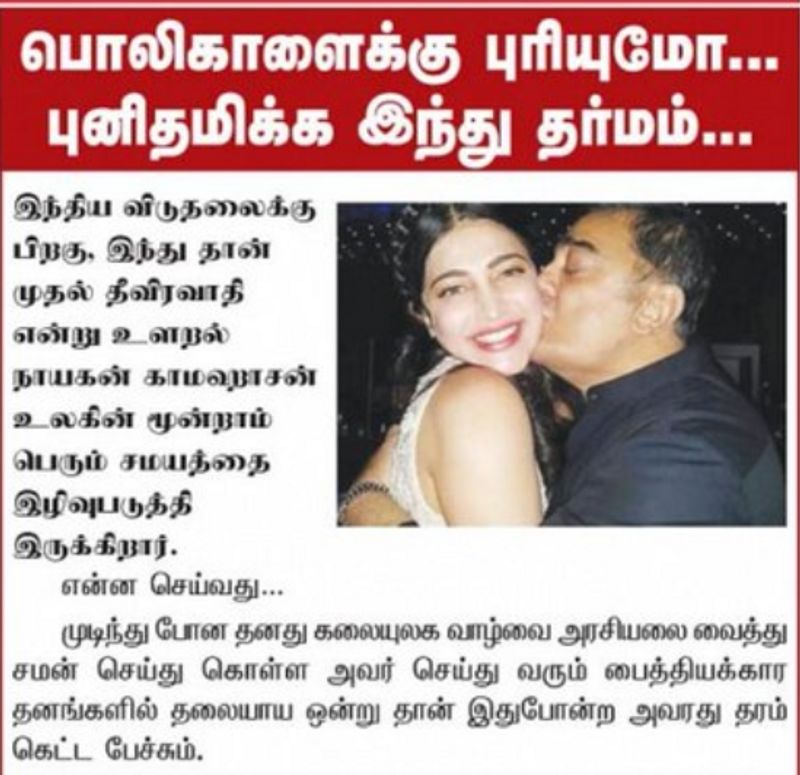 Calling Kamal Haasan names, the article also claimed that he used cinema as a medium to only cause enmity between people. It said that he talked ill about God and religion.
The article read that Kamal Haasan changed from a Communist one day to a Periyarist another. Namathu Amma further stated that he must apologise unconditionally for his statements.
Also read: Criminal plaint against Kamal Haasan for Hindu terror jibe against Nathuram Godse
The daily has been slammed extensively on social media. Several people took to Twitter to comment on the article.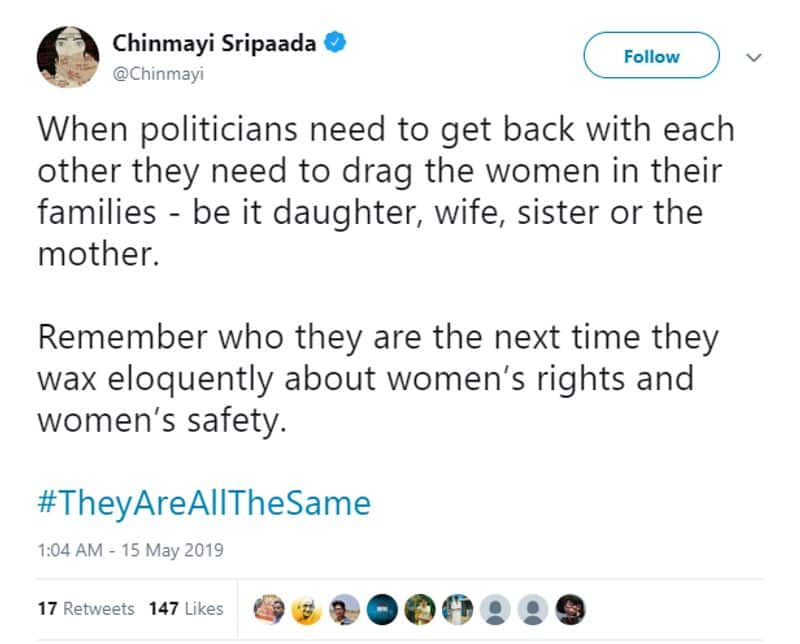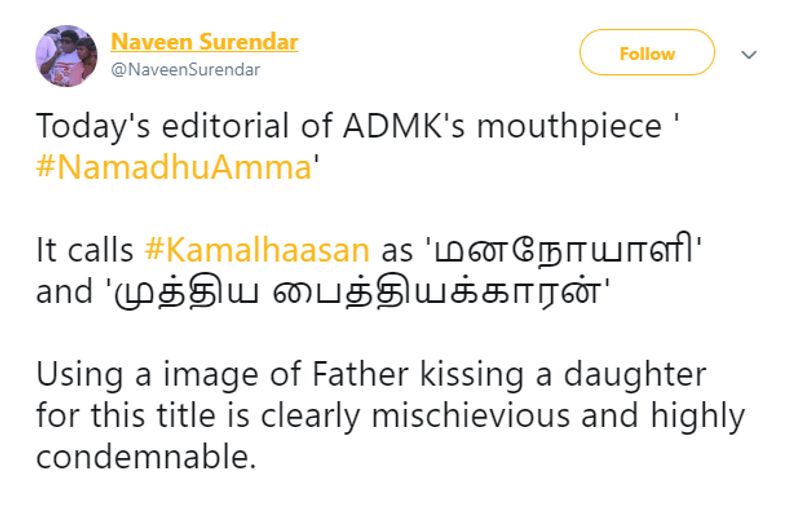 However, Makkal Needhi Maiam has released a statement claiming that their leader's speech was quoted out of context and that the speech has been painted as anti - Hindu with bad intent.
State dairy minister Rajenthra Bhalaji, a strong critic of Kamal Haasan, said his tongue should be cut off.
Makkal Needhi Maiam general secretary A Arunachalam had called for the resignation of Bhalaji for his violent comments.
Police in Aravakurichi in Karur district filed an FIR against the actor-politician under sections 153A and 295A of the Indian Penal Code, which deal with 'outraging religious feelings' and 'promoting enmity between different groups', respectively. A Karur police release also warned of stringent action against those who incite violence in the name of religion, caste, language and race. In Delhi, two separate cases were filed against Haasan. 
Read Exclusive COVID-19 Coronavirus News updates, at MyNation.
Last Updated May 15, 2019, 5:44 PM IST