The image Saurav Datta of Scroll and Caravan used to back the dubious claim was of Congress leader Ramdayal Uike rather than that of judge former NIA court Ravindra Reddy. Know what party the judge joined after retiring.
New Delhi: In order to target the Narendra Modi government and the Bhartiya Janata Party (BJP), a piece of fake news was on Friday spread via social media. It claimed NIA court judge Ravindra Reddy, who recently acquitted Aseemanand in the Mecca Masjid blast case, has joined the BJP.
The image used to back this claim was of Congress leader Ramdayal Uike, who has recently joined the BJP, rather than that of judge Reddy. Here's a screenshot of a report on Uike.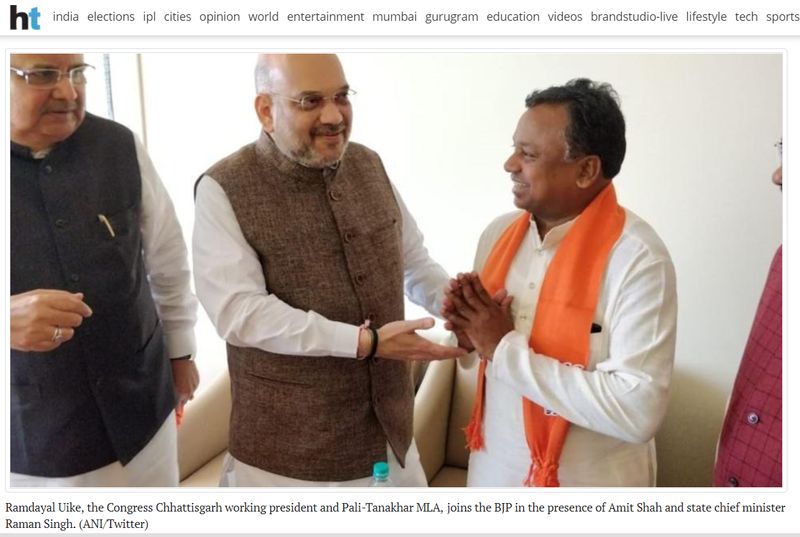 The fake news was posted by journalist Saurav Datta, whose Twitter bio-data says he writes for Scroll and Caravan along with some other media outlets, most of them leftist.
The fake news peddler: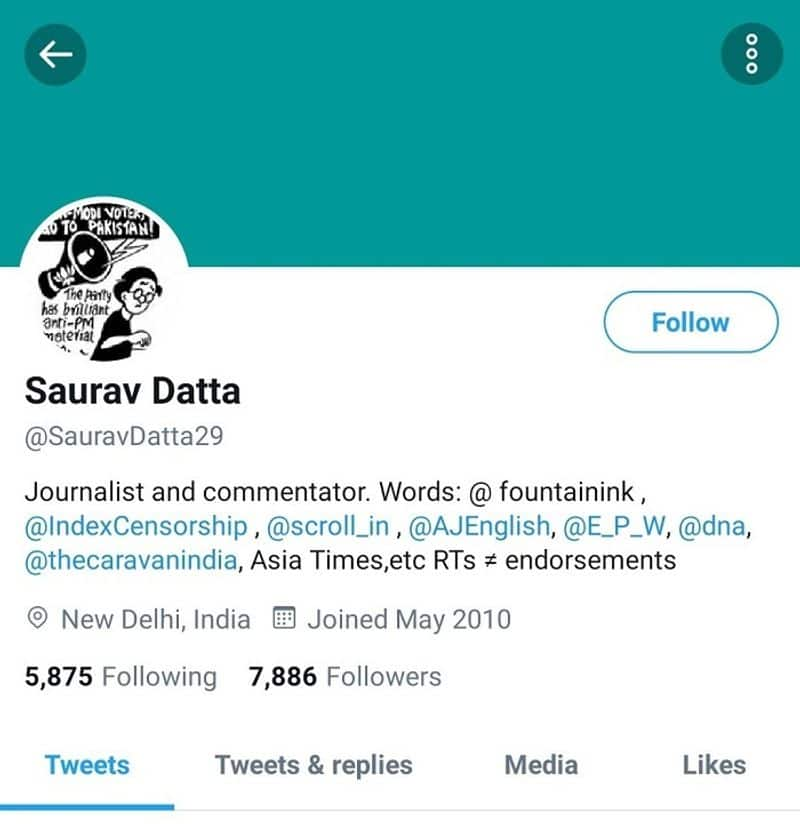 Quickly, many journalists like Abhisar Sharma, Mihir Sharma, Swati Chaturvedi, Nidhi Razdan, Sadanand Dhume, etc shared the fake news without verifying the claim in order to attack Prime Minister Modi. The idea was to show that judges are being rewarded for 'favourable' verdicts.
When their bluff was called on social media, the propagandist deleted the tweet.
Judge Ravindra Reddy had joined Congress alliance partner Telangana Jana Samiti (TJS) on October 14, 2018. Here's where retired judge Reddy is these days: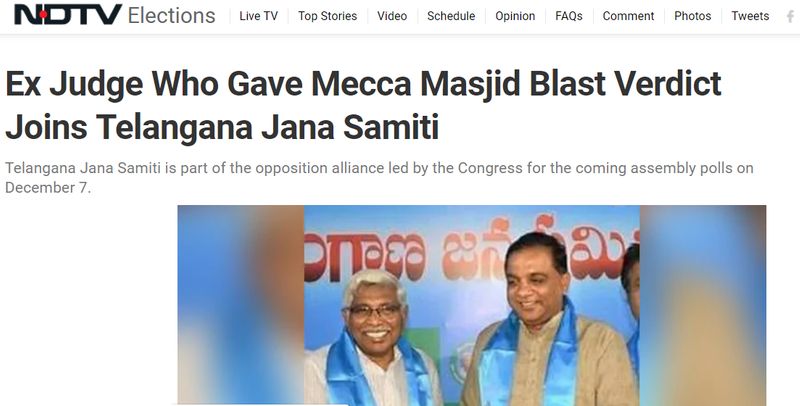 Read Exclusive COVID-19 Coronavirus News updates, at MyNation.
Last Updated Mar 29, 2019, 10:57 PM IST